Team Suzuki Pilipinas' Mario Borbon took home gold for his Race 2 performance during the final leg of the Suzuki Asian Challenge (SAC) held last December 2 to 4, 2016 at the Chang International Circuit in Buriram, Thailand. It marked the first time the Philippine flag was raised at the track, and also the team's second SAC championship title this season.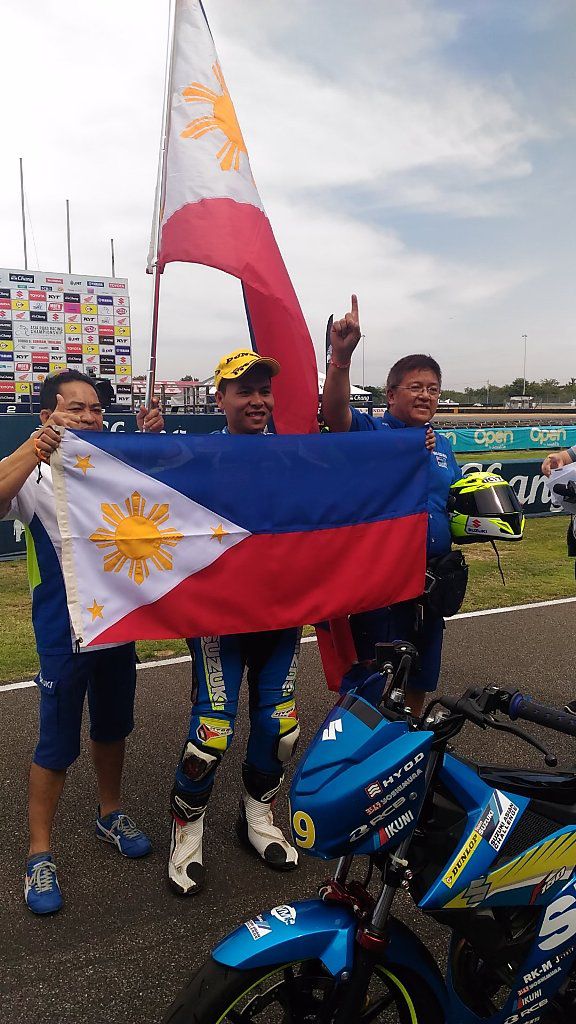 The 30-year-old Visayan rider put his experience to use as he finished with an overall time of 2:16.781. Though he performed wantingly during the practice race, Borbon was able to improve his standing during Race 1, with his momentum swinging over to the final round. He was able to maintain a good position during the race along with fellow SAC rider EJ Sobretodo. Unfortunately, Sobretodo wiped out along with a Sri Lankan rider during one of the final turns, leaving Borbon to take it all home.
Meanwhile, Mindanaoan pride April King Mascardo wrapped up the last race at sixth. Final standing for the team has Sobretodo at fifth, Mascardo at sixth, and Borbon at seventh.