Yamaha Motor Philippines, Inc. (YMPH) continues to bring out the riding passion of every motorcycle enthusiast through Yamaha Club. With its long history founded in 2010, Yamaha Club has been evolving its approach to appeal to every rider's interest regardless the age and motorcycle lifestyle. It's an initiative of YMPH to empower the riding community of the Philippines by giving more experience to all Filipino riders.
With this goal, the Yamaha Club Mania was created to gather riders in different regions of the country. Its first leg kicked off in Alabang for Luzon Riders last May 2023; now, Visayas riders have the exclusive mania experience in Cebu!
Hundreds of moments were shared in the new era of Yamaha Club
The Yamaha Club Mania offers activities where YClub members can win raffle prizes, test ride Yamaha Motorcycles, enjoy freebies, and have fun in a full-day program filled with contests.

The morning started with everyone's cup of tea – the lunch ride. Headed by the YMPH Motorsports team and Marketing Customer Relations, the YClub group officers and motovloggers Idol Moto and Motour had a surreal moment riding at the newest state-of-the-art Cebu-Cordova Link Expressway (CCLEX). The short ride ends at the Hoops Dome, Lapu-lapu City where the rest of the program happened.

The program concludes everything they have to know about Motorbike Tourism, Traffic Safety Education, and Motovlogging. Speakers from the Department of Tourism and City Traffic Management System of Lapu-Lapu City impart their knowledge to educate YClub riders in sharing the road responsibly. But aside from these safety tips, YClub also got to meet Idol Moto and Motour to give them fun and exciting tips in motorcycle vlogging.

Event Sponsors' booths (Racing Boy, SEC Motosupply, and Imprint Customs) are also there to present discounted offers for their products. The fun does not stop inside the hoops dome as the Yamaha Riding Academy set up a test ride course where everyone can enjoy riding other Yamaha motorcycles.

Memories gathered in the hoops!
Overall, the new YClub slogan which states, "More than just a ride" highlights what Yamaha is willing to go for in creating memories that last. It goes beyond riding a motorcycle, it's about building a safe and excitement-filled lifestyle that every Yamaha motorcycle owner could ride on.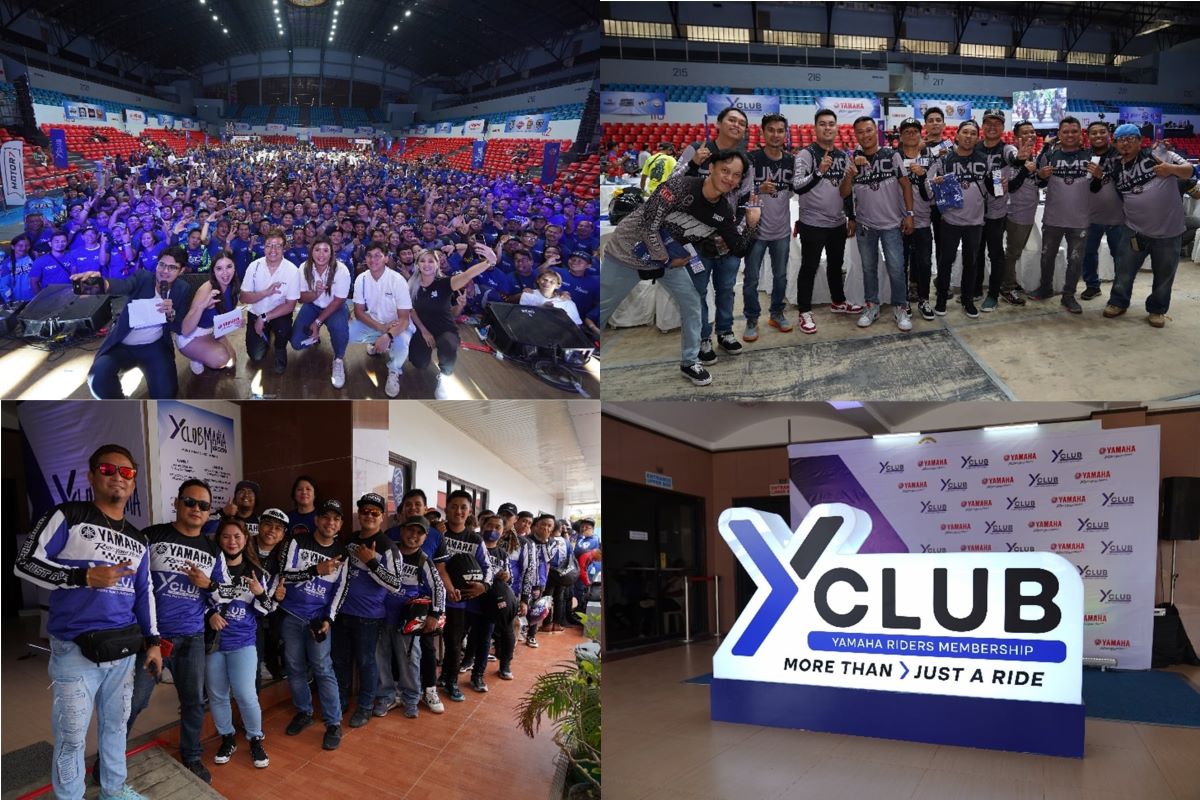 Stay updated by following the Yamaha socials:
Website: https://www.yamaha-motor.com.ph/index.html
FB Page: https://www.facebook.com/ph.yamaha
YT Channel: https://www.youtube.com/user/yamahamotorphils
IG: https://www.instagram.com/yamahaphilippines/?hl=en
Tiktok: https://www.tiktok.com/@yamahamotorph?_t=8aR1Jf7XBgX&_r=1
Twitter: https://twitter.com/YamahaMotorPH