Ford Philippines officially unveiled its newest Mustang models at the 15th Manila International Auto Show (MIAS), including its sporty convertible.
Offering an aggressive new design, powerful performance, and innovative changes; the latest sports car units provides more customizable options.
"The Mustang is full of history and heritage, and its updated design, performance enhancements, and new innovative features will give Mustang fans something to really get excited about," said Rodel Galega, Marketing and Sales of Ford Philippines.
The 5.0L V8 engine is extensively redesigned and accompanied by an all-new port fuel and direct injection (PFDI) fuel delivery system, packing 460 horsepower with 420 lb-ft torque.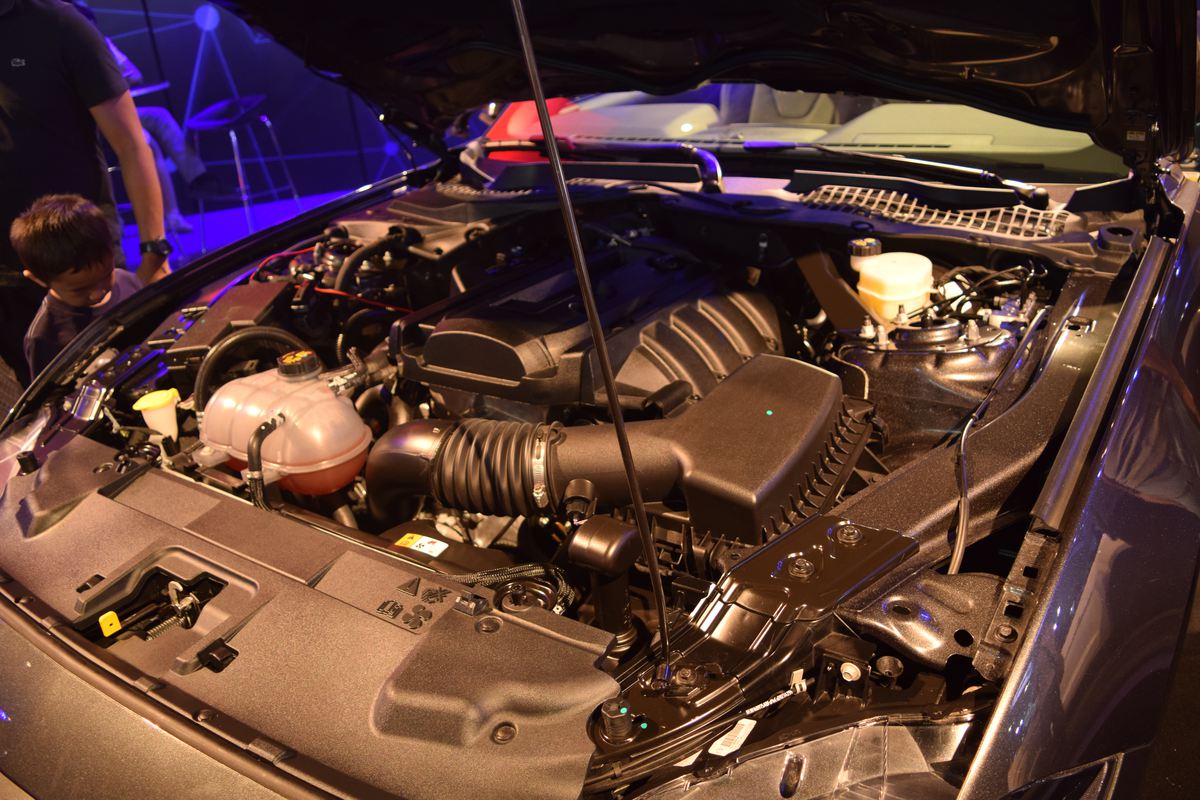 The proven 2.3-liter EcoBoost four-cylinder engine continues to offer  outstanding performance, and improves to 310 horsepower and 350 lb-ft. of torque.
For the first time in the Philippines, Ford is introducing a new 6-speed manual transmission exclusive to the 5.0L V8 GT Premium convertible that gives users full control in shifting gears.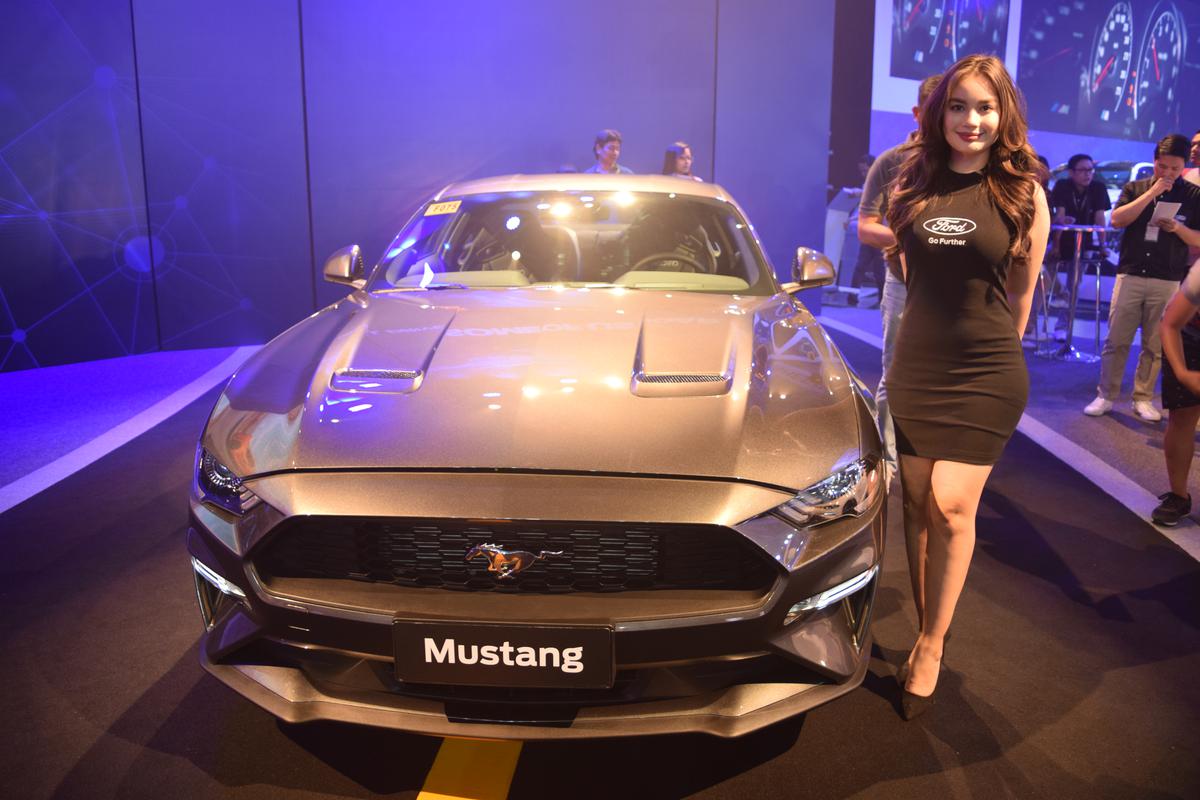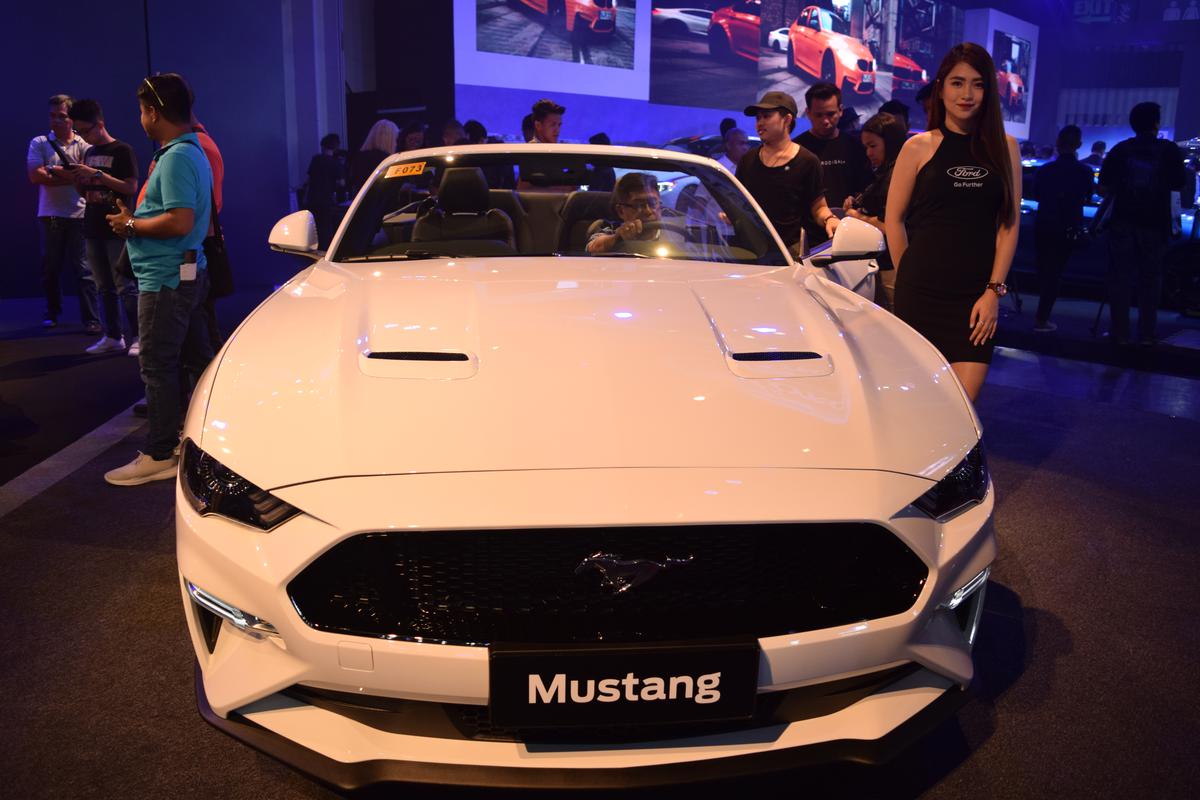 A new 10-speed SelectShift auomatic transmission, available with both EcoBoost and V8 engines, is the best automatic Mustang has ever offered. With a wide-ratio span and optimized gear spacing, this all-new gearbox helps deliver higher average power for acceleration– improving responsiveness and performance.
Completing the experience of Mustang 5.0L V8 GT performance is the new Active Valve Performance Exhaust, Ford's most satisfying addition to their sports exhausts to date, which emits a more aggressive sound resonating with a deep rumble. This system allows drivers to select between four exhaust modes- Quiet, Normal, Sport, and Track- which are backed by electronically-controlled butterfly valves that open for performance and volume, and close during quiet cruising. For a more discreet start up, the Mustang's Quiet Start option can be selected to minimize exhaust rumble during designated times.
 The new Ford Mustang has an updated interior, producing a dynamic and performance felt environment. Standard across all models are laminated acoustic windshields steering wheel-mounted cruise, audio and 5 way controls and a 12-inch fully customizable LCD display cluster that allows the driver to select and save certain settings including active exhaust, steering mode, and drive mode with just pressing the Pony button.
It also includes advancements like Blind Spot Information System, Keeping Assist, Rear View Camera, and Adaptive Cruise Control.
The new Mustang is available at Ford dealerships nationwide at the following pricing:
-2.3L Ecoboost with 10-speed AT fastback at PHP 2,798,000
-5.0L V8 GT with 10-speed AT fastback at PHP 3,478,00
-5.0L V8 GT with 10-speed AT convertible at PHP 3,678,00
-5.0L V8 GT with 6-speed MT convertible PHP 3,578,000