Swedish truck and bus manufacturer Scania unveils the Scania Marcopolo at the Transport & Logistics convention in SM Mall of Asia's SMX Convention Center on August 18, 2016.
The luxury coach is the product of a partnership between Scania and Brazilian bus and coach company Marcopolo which designed and manufactured the body.
The Scania Marcopolo runs on a Euro 3, 13 liter 6 cylinder 360 hp engine with 1,750 Nm of torque at 1,000-1,350 rpm. Model engines with different power ratings from Euro 4 through 6 are also available.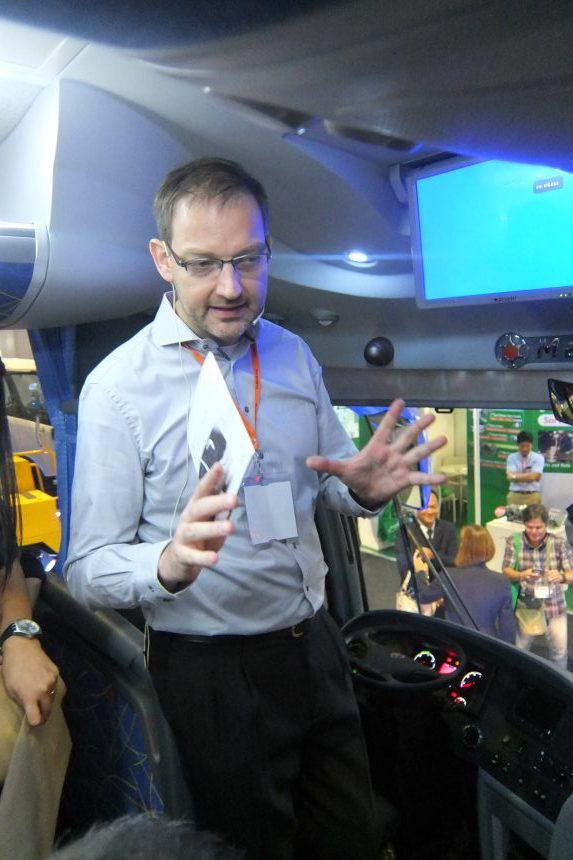 It is also built with Scania's opticruise gearbox, which takes out the torque converter, improving fuel efficiency. Inside, it features two hanging pedals and drives sort of like an automatic.
The hanging pedals take less of a toll on the driver, with an adjustable steering wheel with plenty of leg room even for taller drivers. The most important controls are also conveniently placed within the field of vision of the driver, allowing him or her to focus on the road rather than taking constant glances trying to find everything on the console.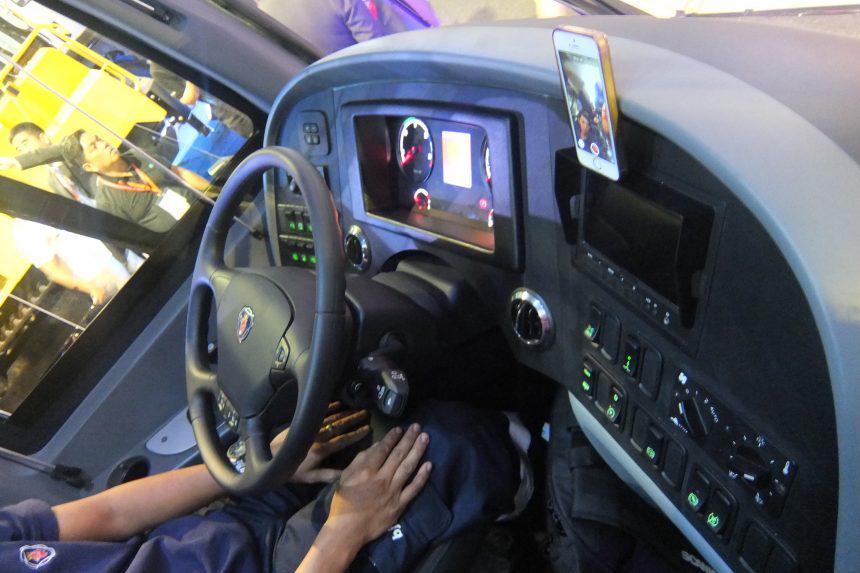 The coach has a fully-engineered body using the plug welding method and is injected with foam, making the body lighter than what is common in the market, and also protecting the coach from corrosion. The luggage compartment is designed so that there is no division, making the body even lighter and allowing more items to be put in.
Another detail that Scania took the effort to address is adding rubber seals to the wiring of electrical components, preventing any moisture to come in and cause problems.
Scania's Fleet-Management System (FMS) present in its truck fleets are also an available option for purchase, which allows operators to monitor their drivers and how they drive the vehicles.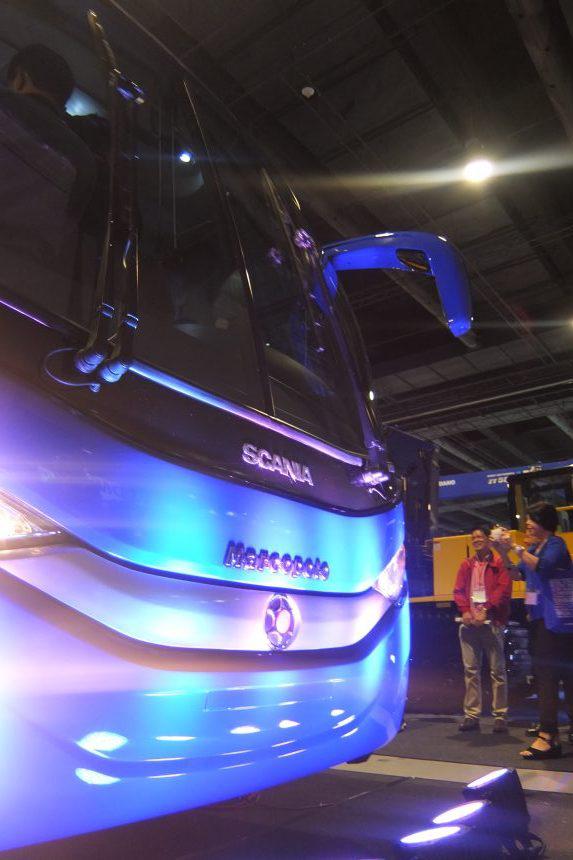 Only a little over a year old, Scania's Philippine operations based in Balintawak through BJ Mercantile plans on expanding its market reach by introducing its fleet of buses to the country.
According to Leilani Tan, Manager at BJ Mercantile, Scania plans to add a low-entry bus chassis geared more towards city transit. "We hope that our line of buses will be as well-received by the local market," she says.