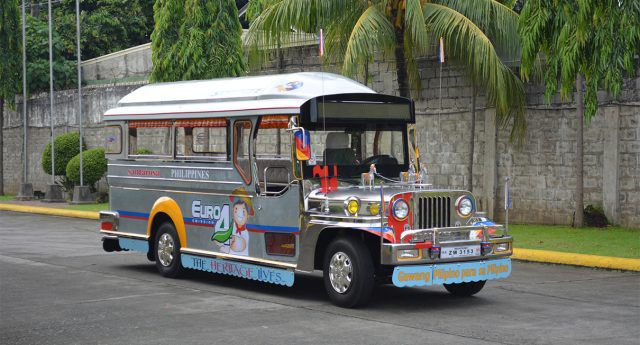 Sta. Rosa Motor Works Inc., one of the country's largest bus manufacturing plant, recently showcased  their proposed PUV modernization prototypes last October 12, at the  1st Philippine Auto Parts Expo (PhilAPEX). The proud member of the Automotive Body Manufacturers Association of the Philippines, Inc. (ABMAP)  showcased two models—the  SR Jeep Class II and the Modern PUV (Class III).
"The Modern PUV Class III prototype is designed to  adhere regulatory guidelines of the government in delivery safety accessibility and comfort to the commuting public," shared vice president Mr. Arnold L. Agbing. The PUV Class III features a Euro 4 compliant platform, supports Tap to Pay payments, and features several safety features. Apart from meeting safety and operational standards, the prototype can safely carry 22 passengers. Its additional features include electric folding doors, LED lamps, a GPS Tracking System, and CCTV.
Displayed with the PUV Class III was the aesthetically familiar SR Jeep Class II. "We wanted to preserve the Jeepney's legacy that has been part of Philippine culture. We also take pride that SR Jeep Class II body is 100% Pinoy made, This PUV modernization program is a perfect avenue for manufacturers to promote Filipino talents, and passion and Sta. Rosa Motor Works, Inc. is showcasing Filipino ingenuity thru SR Jeep Class II," said  Mr. Agbing. Unlike many  prototypes displayed at the 1st PhilAPEX, the SR Jeep Class II featured a similar design to  the historic and iconic jeep. Like the PUV Class III, the SR Jeep Class II also features a Euro 4 compliant platform, an Early Warning Device (EWD), support for Tap to Pay payments, a seating of 22, and more.