Team Philippines competed and completed the toughest off-road motorsport in the world – the Rainforest Challenge (RFC) Grand Finals 2018 in Kota Bahru, Kelantan, Malaysia!
The RFC is one of the Top Ten Toughest Motor Races in the World.  This annual event is staged in the treacherous jungles of Malaysia where driving skills and 4×4 off-road vehicles are put to the test.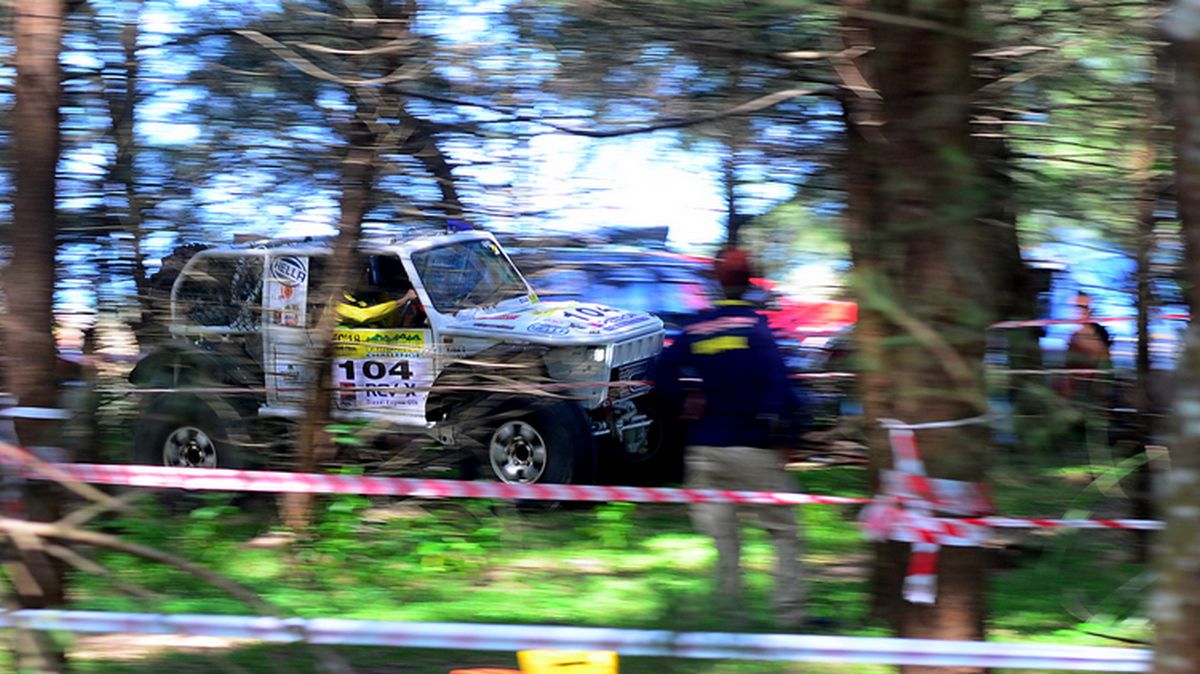 The Philippine team composed of driver, Eduardo "Randy" Sobrepeña and co-driver, Boxy Malonzo, both from San Fernando City, Pampanga, raced against 28 country teams from Russia, China, Mongolia, Hong Kong, Malaysia, Czech Republic, Korea, Ecuador, Vietnam, and Thailand from November 23 to December 4, 2018.
They competed in a modified Land Cruiser FJ40 in the Modified Production Category with 14 competitors. The other 14 competitors are in the Prototype Category. Sobrepeña and Malonzo showed us the Filipino spirit and strength in the grueling competition which tested their skills in off-road driving.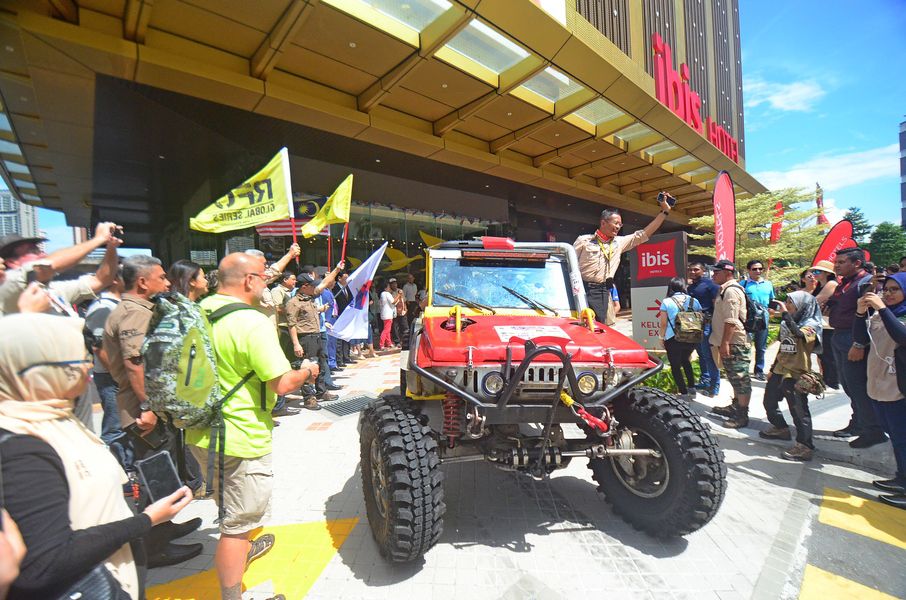 After finishing 32 Special Stages and 2 Twilight Zone Transport Stages, Team Philippines earned a total score of 1,642 points and landed in the 5th place Modified Production Category at the Night Closing Awards at Gua Musang on 4 December 2018.

The Team finished with top bracket standings in 12 out of 32 Special Stages.
"Grabe pala hirap!" — Sobrepeña said in describing his experience at the RFC Grand Finals.
Indeed the Filipino racers demonstrated guts, grit, and determination to compete and complete the RFC Grand Finals putting the Filipinos in the international arena of off-road motorsport.
Here's a list of the RFC Grand Finals Winners:
Modified Production Category
1st Place Champion – Team 117, Malaysia Vietnam; 3,285 points total
2nd Place – Team 125, Malaysia Team Terbang; 3,093 points
3rd Place – Team 118, Malaysia Team KJSM; 2,726 points
4th Place – Team 122, Malaysia Kelantan Thailand; 2,447 points
5th Place – Team 123, Philippines; 1,642 points
Prototype Category
1st Place Champion – Team 104, Russia Vladivostok; 3,095 points total
2nd Place – Team 105, Russia Ussuriysk; 3,056 points
3rd Place – Team 138, Malaysia Team GT 4×4; 2,967 points
4th Place – Team 103, Russia Sakhalin; 2,902 points
5th Place – Team 111, Russia Caucassus;  2,723 points
The Team received the special award and distinction as the "Most Up & Coming Team" for demonstrating great winning potential for a first timer to enter the race.

The Filipino Off-roaders will continue to prepare for the world's toughest off-road motorsport. We try again next year!
The RFC Global Series Philippines was made possible through the generous support of the sponsors, partners and supporters!
Petron Corporation, a Filipino-owned oil company, has bravely taken on the challenge of being the official fuel and engine oil of the RFC Grand Finals Malaysia as well as the Philippine Championship Race. The demands of extreme off-roading are the perfect proving grounds for Petron's flagship products, particularly its Petron Turbo Diesel and Petron Rev-X Turbo HTP. Petron is a good partner for the RFC because we are promoting Philippine excellence in motorsport.
The RFC Global Series Philippine Championship Race 2018 was sponsored by: — Clark Development Corporation, Petron Corporation, Maxxis Tires, ARB 4×4 Accessories, Old Man Emu, ComeUp Winch, Project Arrow 4×4 Outfitters, Coffee Lab by Conlins Coffee, Romac Group of Companies, LINE-X, CTEK, Bendix, Hardex, BlueChem, Britpart Philippines, Cebuana Lhuillier, WRU GPS Trackers, Red Bull, Motolite, Inbox Stores.Ph, Grand Rajas Block Corp., The Tree of Erwin Dizon, Laus Auto Group, Congressman Mikee Arroyo, Manman Bengco, Fred Lao, Nel Canlas, Joey Bravo, René Mouris, and YSA Skin & Body Experts.
The race was supported by partnerships with: — Land Rover Club of the Philippines, Pampanga Off-Roaders Club, Inc., Jungle Base Firing Range & 4×4 Center, Outdoor Challenge Philippines, Pureforce and Rescue Corp., and the AFP Northern Luzon Command. The local government partners were the Municipality of Arayat, the Municipality of Floridablanca, the Municipality of Porac, Angeles City, and Mabalacat City. The media partners are – Ignition.ph, Autocar Philippines, Mellow 94.7, The Awesome Wake Up Show, Punto Central Luzon, and Adventour Asia International Travel Magazine.