I had the pleasure of getting reacquainted with the refreshed version of the Honda HR-V recently. In both looks and performance, this sporty B-segment crossover is unmistakably a Honda.
Design: 4/5
Almost a decade after Honda discontinued the first generation HR-V, the model name was reincarnated as a subcompact crossover SUV that is supposed to offer the higher ground clearance of an SUV with the handling of a small car. Sculpted character lines give the HR-V a sporty, muscular look while a sloping roof evokes the fluidity of a coupe.
With the mid-cycle refresh, the HR-V RS Navi CVT variant sports new black and silver alloy wheels that perfectly complement the glossy black honeycomb front grille, front bumper, side sill garnish and door mirror, as well as dark chrome door handles. All exterior lights are LED. On the inside, leather trimmings distinguish the more premium RS version over the regular 1.8 E variant.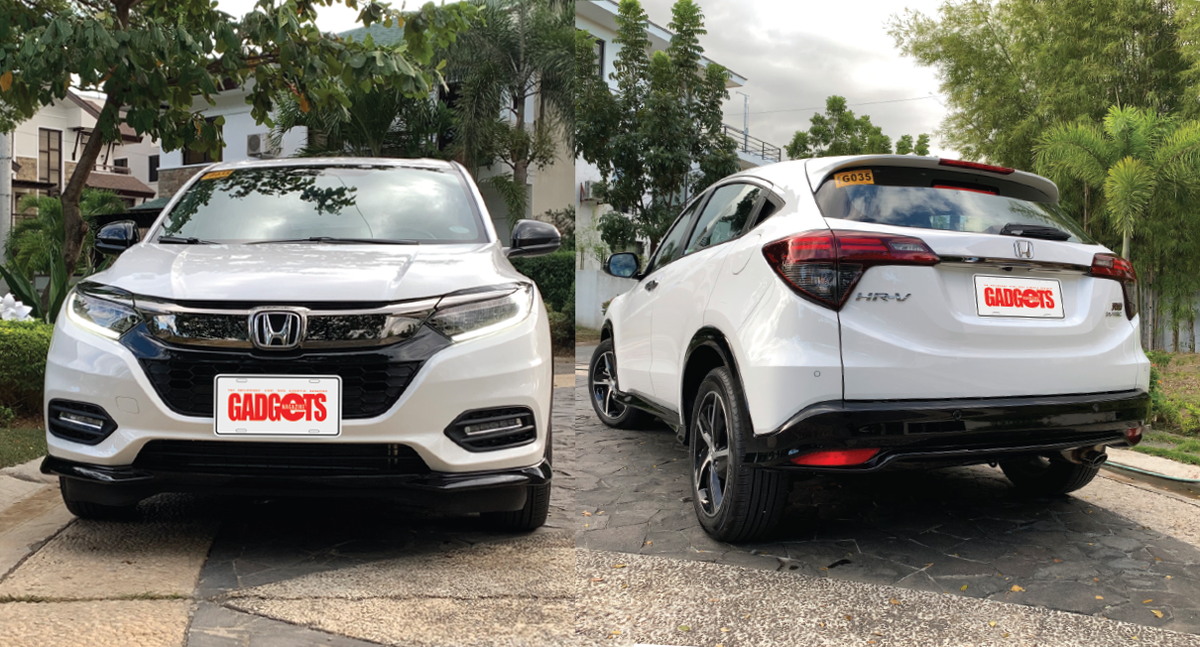 Hardware: 4/5
A 1.8-liter SOHC i-VTEC engine powers the HR-V, producing output up to 142 ps at 6,500 RPM and torque of 172 Nm at 4,300 RPM. It is mated to a continuously variable transmission that delivers smooth linear acceleration through the power band. Suspensions consist of MacPherson with stabilizer in front and axle-type for the rear. It has front ventilated disc, rear disc, and electronic parking brakes.
The audio system is a 7-inch touchscreen Kenwood head unit with built-in navigation complemented by a six speaker system. In addition to Bluetooth connectivity, there are two USB inputs hidden inside the glove compartment––a giveaway that this is a local aftermarket option and not part of the original vehicle design.
Safety features include the usual 3-point ELR seat belts for all five seats, front airbags for driver and passenger, side airbags (only on the RS variant), vehicle stability assist, hill start assist, automatic brake hold, emergency stop light, rear camera, security alarm and immobilizer, keyless entry, and ISOFIX child seat anchors, among others.

User Experience: 4.5/5
One of the things I love about Honda cars is that regardless of which model you're driving, there is a sense of instant familiarity as they all deliver the same smooth acceleration, the same zippy responsiveness, the same agile handling, and the same comfortable ride.
One thing I keep forgetting, though, is how quiet the engines are, so for the nth time, I made the mistake of stepping out and locking the car without pressing the Push-Start button to shut off the engine. I hope Honda would incorporate a warning tone/indicator to help prevent such senior moments in their future models.
Many new cars now have the start-stop feature that automatically shuts off the engine when the car comes to a full stop. I usually disable this, as I hate the resulting jerkiness in stop-go traffic.
What the HR-V has instead is an Auto Brake Hold feature that keeps the brakes on even when you take your foot off the brake pedal and then releases the brake hold when you step on the accelerator. When you're forced to sit through grid-locked stops, it's a relief to be able to safely stretch your knee without having to shift to neutral and reaching for the parking brake. This is possibly my most favorite feature of the HR-V.
The Kenwood audio system with navigation, while obviously an aftermarket option, still integrates nicely with Apple CarPlay so I was able to safely receive calls and use some of my iPhone apps like Waze and Spotify while driving. My one issue is that the USB connectors are inside the glove compartment and not an integral part of the console. Also, with access to Waze on my phone, the built-in navigation system seemed irrelevant and initially was a source of confusion.
Finally, the Honda HR-V does live up to its promise of delivering a sporty car-like driving experience in a high-ground clearance SUV that is nimble and agile through hair-raising traffic as well as safe and comfortable in torrential downpours.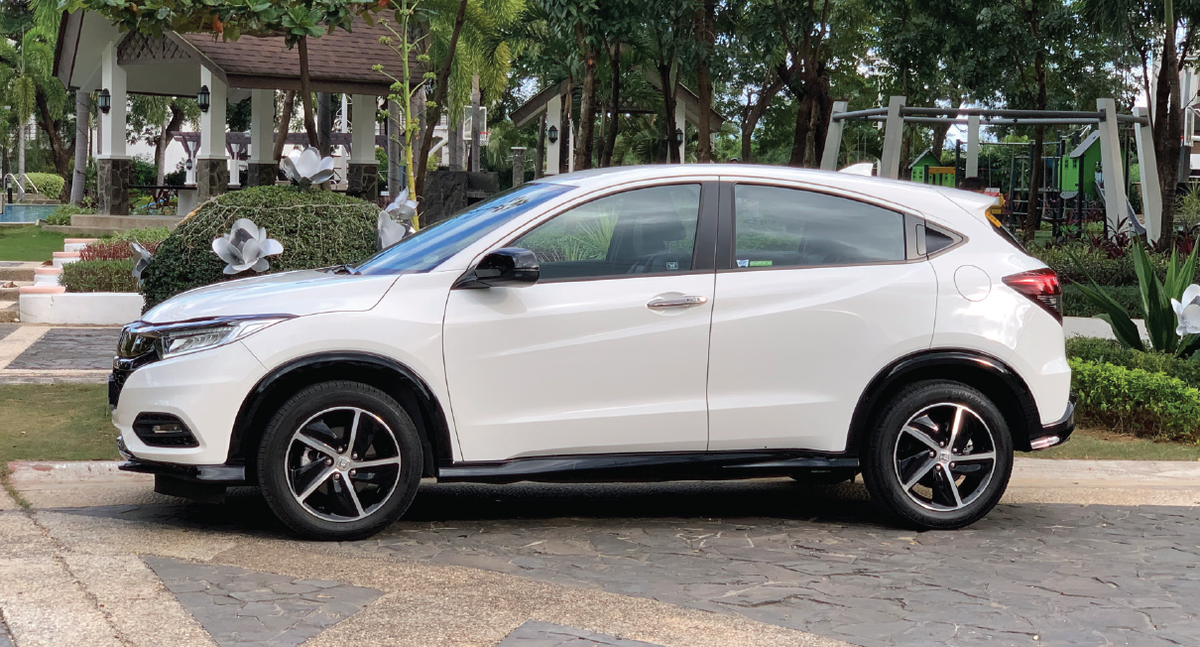 Value: 3.5/5
At PHP 1,495,000, the RS Navi CVT variant costs PHP 200,000 more than the regular HR-V 1.8 E CVT model with its PHP 1,295,000 price tag. Unless you absolutely must have the mainly cosmetic add-ons, then the lower-priced variant seems to be a better value proposition.
Still, with the vaunted high resale value of Hondas, this is an investment that you could bank on recouping when you're ready to move on to your next car.
What's Hot:
– Auto Brake Hold!
– Good looks
– Performance and handling
What's Not:
– Is the PHP 200k premium worth it?
– Audio system is obviously after-market
Bottomline:
Definitely go to your nearest Honda dealer and ask for a test drive.
Also published in GADGETS MAGAZINE February 2019 Issue.
Reviewed and photos by Maribelle Alba