Toyota Motor Philippines (TMP) is inviting racing fans, car enthusiasts, and everyone who wants a thrilling weekend experience to the final leg of the 2019 Toyota Vios Racing Festival happening this Saturday, November 9 at the Clark International Speedway in Pampanga.
The entrance is free for those who want to watch the race live at the track. TMP is also offering free shuttle service from SM Clark to Clark International Speedway. Families can enjoy the spectacle of high-speed racing from the stands, as well as other activities around the speedway.
Those at home check also join in the action via the livestream on TMP's Facebook page. Behind the scenes footage and pictures will also be posted on TMPs other social media pages.
"This event is really about celebrating the continuing rise of motorsports in the country and the discovery of more Filipino racing talents," said Ma. Cristina Arevalo, TMP's First Vice President for Brand and Product Planning. "We hope you can join us for the very last time this year, as we proudly champion our racers and exhibit the power of the Vios."
"And as a commitment to our loyal Vios Racing Festival supporters, we assure you that we're coming back again next year to continue the tradition of the country's premier one-make race event," she added.
The 2019 Vios Racing Festival is headlined by celebrity racers who will conclude their performances in this year's Vios Circuit Championship. The third leg happening this weekend will reveal who among Vios racers Gerald Anderson, Chie Filomeno, Gretchen Ho, Daniel Matsunaga, Aubrey Miles, and Troy Montero will get to take the crown in the Celebrity Class.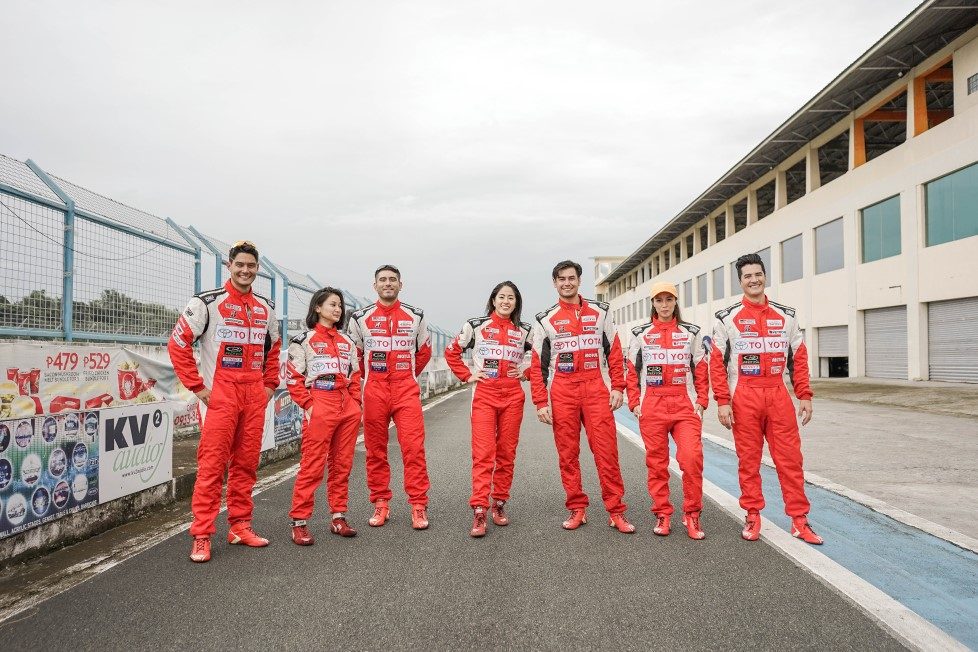 Fabio Ide, meanwhile, will race against promising motorsports champions in the Promotional Class. Seasoned racers and track veterans will also keep the Vios Racing Festival waku-doki spirit high with the action-packed Sporting Class considered as the event's highlight by many race patrons.
Vios Car Club members, motoring journalists, social media personalities, and Toyota social media contest winners will also complete their Vios Racing Festival experience with the final rounds of the Vios Autocross Challenge.