An over 2000-strong crowd of Honda motorcycle enthusiasts braved the bad weather to attend the Honda Riders Convention last August 14.
Delegates from different motorcycle clubs came as early as 9 am from as far as Quezon and Bicol to participate in the festivities.
The event is a continuation of last year's convention at Eton Centris and delivered on the promise of being a bigger and better celebration of the delegates' shared appreciation for every type of Honda motorcycle.
"Honda is the number one motorcycle company in the world; however we were not number one in the beginning," Honda's General Manager of Motorcycle Operations Hideo Nishinaga said in his speech thanking the crowd's support.
Motorcycle racer Koko Tadachi was honoured with a plaque in recognition of his performance representing the Philippines at a young age.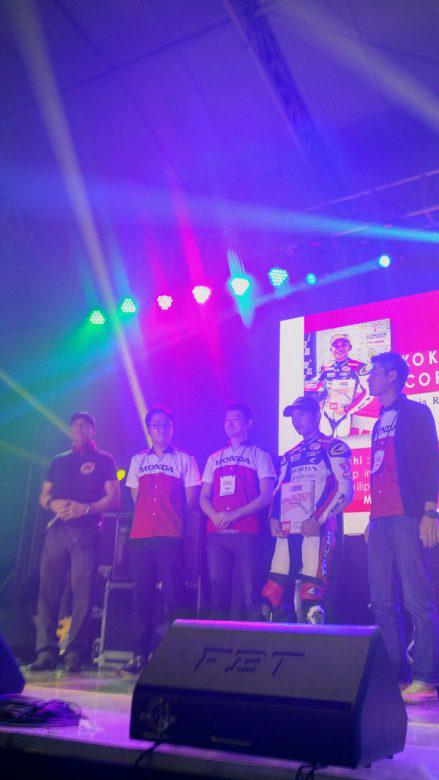 The convention also featured bike stunts, motorcycle showcases, a beauty contest, raffle and club prizes, plus musical performances.