As travel restrictions start to lift, Hygiene and Safety dominate Filipinos top considerations for future travels, according to Agoda's Welcome Back to Travel survey. After enduring one of the world's longest lockdowns patiently, Filipinos are optimistic to get back to traveling again, however, close to one in two Pinoys said healthy and safety protocols would be their biggest consideration when booking their accommodation for a vacation.
The survey also found 70% of Filipinos surveyed think they will be able to travel domestically by the end of 2021. Around 47% believe that they will be able to do so with restrictions, while 20% expect to be able to  travel without any restrictions before 2022.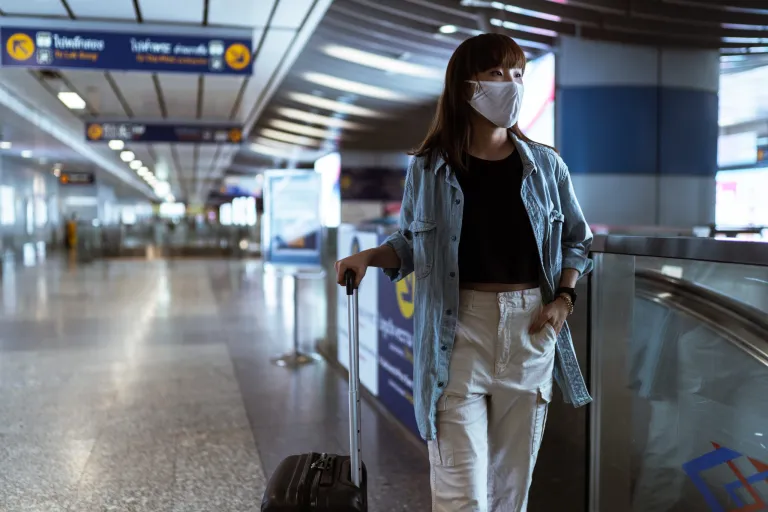 Filipinos' top three travel considerations for near future travel 
1. Hygiene and safety
48% of Filipinos cite hygiene and safety standards as their biggest consideration for post pandemic travel. For travelers looking to get back to travel safely, look out for Agoda's HygienePlus label, a feature that shows travelers the health and hygiene measures taken by accommodation partners to ensure peace of mind when making hotel bookings. Through this tool, users can easily identify hotels that ensure strict hygiene and safety standards in their accommodation choice — which range from the provision of face masks, temperature checks, daily disinfection, to contactless check-in and check-out process. 
2. Proximity to tourist attractions
With almost half of respondents looking forward to a family getaway, the hotel location is a priority to ensure there is something for everyone, so it is no wonder that proximity to tourist attractions is the second consideration for future travel. Filipino travelers look for accommodation options that allow them to enjoy unique experiences all in one place. Agoda makes this easy by providing extensive travel guides on its platform, giving ideas to  finding the best hotels, top attractions, and must try food in a certain location.
3. Combination of deals 
Getting a great deal is the third most popular consideration for Filipinos who can look for GoLocal Tonight. This provides great discounts or Agoda Special Offers, which offer value add deals including dining, spa, and enhanced services such as early or late check-in/out.
"There is certainly confidence and optimism that travel will start to return to normal before the end of the year, if done safely. At Agoda, we have used our technology expertise to innovate with products and features that allow travelers in the Philippines and across the globe to book their accommodations safely, conveniently, and with flexibility should they need to change their plans," said Enric Casals, regional VP of Southeast Asia and Oceania.