Museums like the Louvre and Orsay in Paris; the MoMa and the Metropolitan in New York; the Rijksmuseum in Amsterdam; the Prado in Madrid; and of course the Vatican museums in Rome are a destination by themselves.
My travels are mostly business related and I sometimes do not have enough free time to fully explore a place on my first visit, but I always make a point to visit museums, especially when they have a world-class collection. I've learned to plan ahead and read up on the collections on exhibit and find out if I need to purchase skip-the-line tickets on the museum's website. I've learned from experience that because some of these museums are very popular with both tourists and locals, it sometimes takes hours of waiting in line just to get in.
Vatican Museums-Rome, Italy
Official Website: www.museivatican.va
Adult Ticket Price: EUR 16 (Vatican museum and Sistine Chapel) + EUR 4 online booking fee
Opening Hours: 9AM-6PM Monday to Saturday
Pope Emeritus Benedict XVI is quoted to have said that "the only really effective apologia for Christianity comes down to two arguments, namely, the saints the Church has produced and the art which has grown in her womb."
The collections of the Vatican museums are some of the best examples that make this statement true for it features the works of many famous renaissance artists like Michaelangelo, Bernini, Donatello, Raphael, and Leonardo da Vinci, to name but a few. The Vatican museum is also home to many artifacts from older civilizations including ancient Rome and Egypt.
Tickets to the Vatican Museum vary from website to website. I highly recommend that you purchase your ticket from the museum's official website and book your ticket early. This way you can go directly to the museum entrance, present your booking confirmation to the guard, and start your tour.
You need at least four hours to see the permanent collections–if you want to take everything in more slowly, you will need more time. If you don't want to spend money renting a museum audio guide, I recommend that you install Rick Steves' app on your phone (from the App or Play Store). Download the Vatican museum tour, and let him guide you through the vast halls including an entertaining explanation of the Sistine Chapel paintings.
I also suggest that you do the Vatican museums tour first before going to St. Peter's Basilica, as there is an exit to the Basilica from the museum, so you don't have to line up or go through security check one more time–and Rick Steves has an audio tour for the Basilica and St. Peter's Square, as well.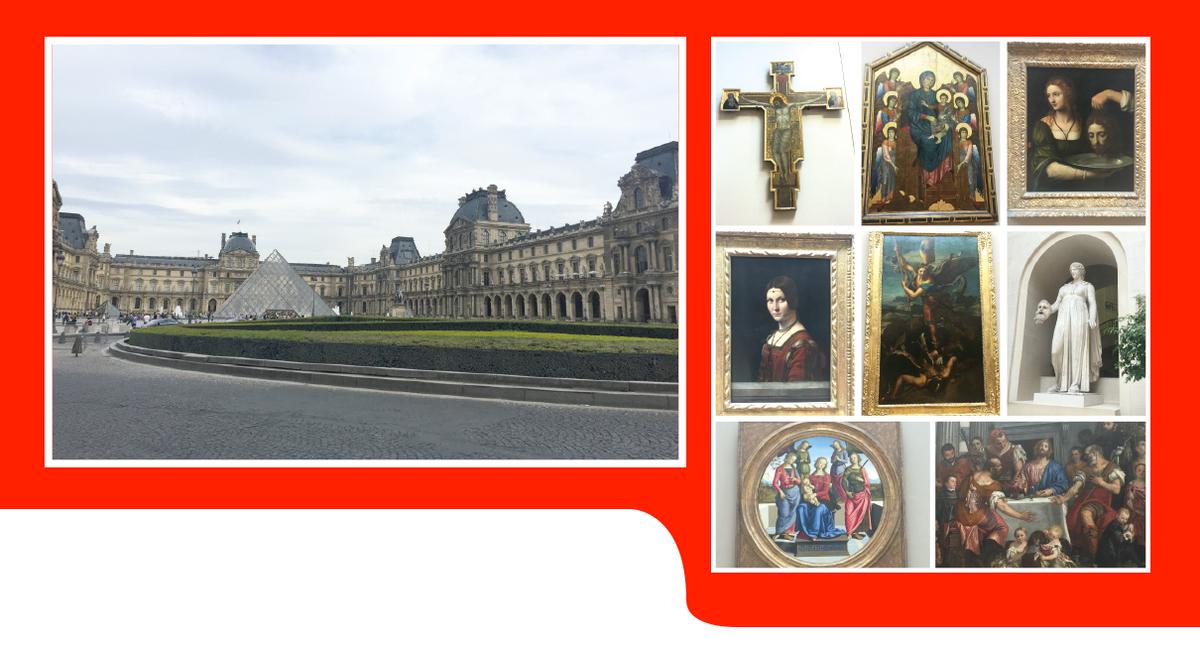 The Louvre-Paris, France
Official Website: www.louvre.fr
Adult Ticket Price: EUR 15
Opening Hours: 9AM-6PM everyday, except Tuesdays
Late closing at 9:45PM on Wednesdays and Fridays
Free Entrance to all nationalities under 26 years old (ID with proof of age is required) every Friday from 6PM onwards. Free Entrance to all nationalities every first Sunday of the month.
There are several entrances to the Louvre. The most obvious one is through the glass pyramids but there is usually a long line there. There is a less popular entrance through the Carousel du Louvre. This is especially good to use if you have not purchased an advance ticket for you can avail one at the museum store inside the shopping mall connected to the museum with an entrance at 99 Rue de Rivoli, or you can take the Metro and get down on the Louvre-Rivoli stop.
If you follow the crowd, you will ultimately end up in a room where the Mona Lisa is displayed. I have to say that she may be the most famous painting in the whole planet, but she is not really that impressive up close. It is quite hard to examine the painting more closely as there is a rail that bars people from going too close and the painting itself is behind a plexiglass wall.
But don't go to the Louvre just to see the Mona Lisa. There are actually a few Da Vinci paintings just outside the hall where the Mona Lisa is displayed.
You will need at least three hours minimum to walk through the more popular collections. At least five if you want to explore the collections in another wing. If you seriously want to spend more time at the Louvre, go on a Wednesday or Friday when they stay open until 10PM.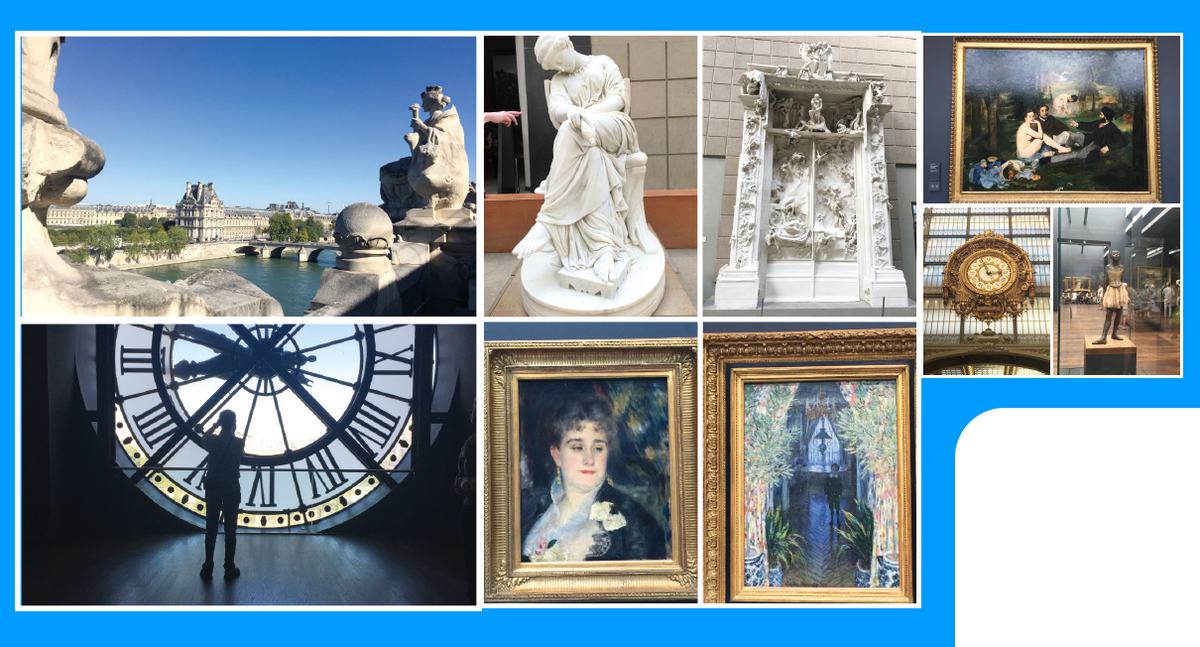 Orsay Museum-Paris, France
Official website: www.musee-orsay.fr
Adult Ticket Price: EUR 12
Opening Hours: 9:30AM to 6PM daily except Monday
Closes at 9:45PM on Thursdays
If you like modern art, and would like to see the works of famous impressionist painters like Claude Monet, you should visit the Orsay museum. It is a lot smaller than the Louvre so you can go around at a slower pace.
Their permanent collection is mostly art work from the 19th and 20th centuries including paintings, and sculptures by famous artists. Many of the works of the great impressionist painters are on exhibit here.
Apart from Orsay's great collection, it also features great views of Paris from its top floor balcony which is accessible to the public.
Rijksmuseum, Amsterdam
Official website: www.rijksmuseum.nl
Adult Ticket Price: EUR 17.50
Opening Hours: 9AM to 5PM
The Rijksmuseum in Amsterdam is the home of Rembrandt's famous Nightwatch painting. It features the works of many Dutch artists including Vincent Van Gogh and some great painters who are not as well-known outside of the art world. Many of the artists' names may not sound familiar but their work speak of the rich culture that nurtured their talent.
Prado Museum-Madrid, Spain
Official website: www.museodelprado.es
Adult Ticket Price: EUR 15
Opening Hours: 10AM to 8PM (closes at 7PM on Sundays and Holidays)
Admission is free from 6-8PM daily and from 5-7PM on Sundays
I have no photos from the Prado Museum collection because they strictly prohibit picture taking inside the museum. But I have to say that the Museo del Prado art work collection is one of the most impressive I've seen so far. Some of the masterpieces of famous artists like Caravaggio, Velasquez, El Greco, and Albrecht Durer are in the Prado Museum.
The museum complex is quite big and I don't think one day is enough to truly explore it. Although it is less famous than the Louvre, it is an awesome place to visit.
You need to purchase tickets in advance though for the lines are very, very long. On my first visit to Madrid, I had to give up waiting in line and ended going on a hop-on hop-off tour instead, because I stood in line for more than 30 minutes and it barely budged.
On my second visit, I bought online tickets and skipped the long lines, which on some days wound around to the sides of the museum buildings.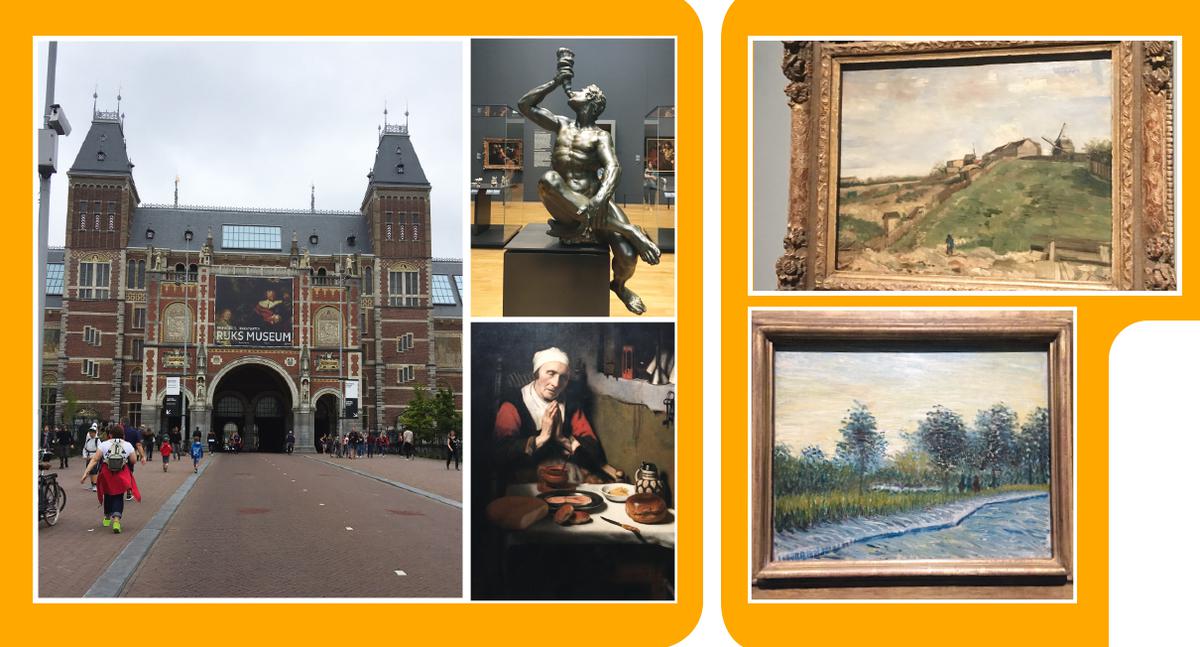 The Metropolitan Museum of Art-5th Avenue, New York City, USA
Official website: www.metmuseum.org
Adult Ticket: USD 25
Opening Hours: 10AM to 5:30PM
The Metropolitan Museum of Art or the MET is the premier art museum in New York. It houses an impressive collection of art works all over the world. Their marketing claims that they have 5,000 years' worth of art in their collection.
It is one of those museums where you have to walk fast on your first visit just so you can see more for the time you have. Then take another tour at a slower pace on your second visit just to savor and appreciate the works on display.
If you buy your tickets at the museum ticket counter, you pay any amount, however they encourage you to be as generous as you can be. The suggested "donation" for an adult is USD 25, but they will give you a ticket even if you give less than that amount.
The Met is worth a visit every time you find yourself in New York because they continuously add new exhibits.
Museum of Modern Arts (MoMA)-Midtown Manhattan, New York City, USA
Official website: www.moma.org
Adult Ticket Price: USD 25
Opening Hours: 10:30AM to 5:30PM daily (closes at 9PM on Fridays and Saturdays)
You must go to the MoMA if you find yourself in New York. It is not as big as the Metropolitan Museum of Art or the American Museum of Natural History, but boy is their collection amazing.
The works of Andy Warhol are familiar to us–like the iconic Campbell Soup Cans painting or the Gold Marilyn Monroe painting–you will see both originals there. Van Gogh's famous Starry Night is there as well.
You will need two hours minimum to see most of their collection. And there is really no need to purchase the ticket ahead of time, as they are very efficient in dealing with queues. What I really liked about my MoMA visit was the interactive guide that is available free via the Appstore or Play Store.
The entrance ticket is quite steep at USD 25, but it is truly worth it. However, if you're short on cash visit MoMA on a Friday–entrance is free after 4PM courtesy of Uniqlo.
Words and photos by Presy Alba
Art by Jael Mendoza
Also published in GADGETS MAGAZINE November 2017