This year, NLEX Corporation will continue implementing infrastructure development and road enhancement projects that will further contribute to the country's economic growth.
"We will invest in major expansion and road enhancement projects that are vital to the country's economic resurgence and, at the same time, ease the travel of the motoring public as we seek to support the government's call for the private sector to take part in nation-building," said NLEX Corporation president J. Luigi L. Bautista.
These major projects, which are geared towards improving mobility, safety, and connectivity for motorists are the NLEX Connector and Candaba Third Viaduct. 
The entire NLEX Connector stretches eight kilometers starting from Caloocan Interchange on C3 Road up to the vicinity of the Polytechnic University of the Philippines (PUP) in Sta. Mesa, Manila. It is seen to decongest major thoroughfares in the metro.  Its first section between Caloocan and España interchanges is at 94 percent completion and is expected to open within the first quarter of the year. The second section, connecting España and Sta. Mesa, is now 29 percent complete. 
Part of the construction of the second segment is the redevelopment of the Magsaysay Boulevard that features on and off ramps in Magsaysay and Sta. Mesa, improving portions of the local road network such as Osmeña Highway, Nagtahan, Rizal Avenue Extension, G. Araneta Avenue, and A. Bonifacio Avenue. It will also enable easier travel to various areas like Manila City Hall, Quiapo Church, University Belt, Intramuros, Rizal Park, Gilmore, Cubao, and San Juan.
The construction of Candaba Third Viaduct is also set to commence in the first quarter of 2023. The project will expand the five-kilometer bridge from existing three lanes without shoulders to three lanes with inner and outer shoulders per direction. Aside from making travel safer and more convenient, this new bridge, once finished, will also enable faster journeys as it will increase the maximum speed at the Viaduct from 60kph to 80kph.
Also in the pipeline is the construction of new expressway lanes in Pampanga from San Fernando to the SCTEX Spur in Mabalacat.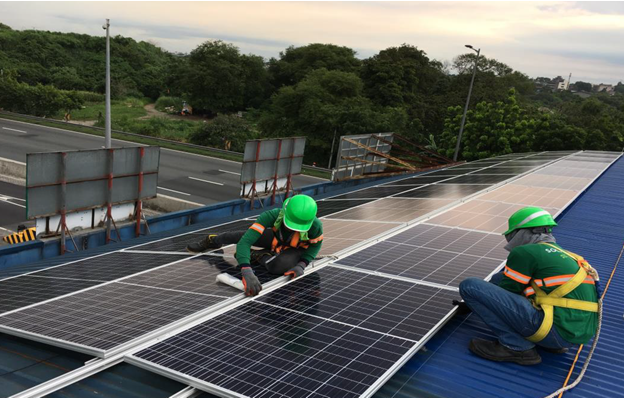 Apart from building new roads, NLEX is looking to enhance its assets for better customer experience by undertaking regular pavement repair and bridge strengthening programs, replacement of traffic safety devices, and continuous enhancement of its toll systems. It is also set to install more closed-circuit television cameras along NLEX, SCTEX, and SFEX and upgrade the NLEX-SCTEX traffic control center. 
To reduce its carbon footprint, NLEX will start using electric vehicles in its operations. These EVs, to be used by NLEX-SCTEX patrol crews, intend to drive decarbonization as part of the MVP Group's thrust toward sustainability. The tollway company will also continue this year its resource-saving initiatives of harnessing solar power in select toll plazas.
At the end of 2022, NLEX reported finishing the road-raising project in SCTEX, upgrading of Pampanga bridges, improvement of Balintawak Cloverleaf, enhancements in infrastructure, toll collection system, and account management system. NLEX Corporation is a subsidiary of the Metro Pacific Tollways Corporation (MPTC), the toll road arm of the Metro Pacific Investments Corporation (MPIC).