The Tourism Authority of Thailand and the Phuket Tourism Association have proven that Phuket continues to be an attractive destination within and beyond Asia with the Phuket Sandbox 7+7 Extension program enabling fully vaccinated international travelers to travel to Phuket and chosen extension areas within the program.
Previously, tourists were mandated to stay in Phuket for a minimum of 14 days, but with the upgraded program, fully vaccinated travelers can reduce their mandatory stay in Phuket from 14 to 7 days, after which another 7 nights can be spent in any of the extension areas in Krabi (Ko Phi Phi, Ko Ngai, or Railay), Phang-Nga (Khao Lak or Ko Yao), or Surat Thani (Ko Samui, Ko Pha-ngan, or Ko Tao).
The Phuket Sandbox program has been well-received by international tourists since July 1, where visitors can freely roam and enjoy the sights of Phuket, one of Thailand's most sought-after destinations since the pre-pandemic period. In the Phuket Sandbox, tourists can enjoy sea excursions such as yachting and cruising, traditional dance performances around the island, and going to dining, shopping, lifestyle, and lodging establishments in the island as long as they are accredited by the Amazing Thailand Safety and Health Administration Plus (SHA Plus).
Looking to refresh your wanderlust after more than a year of staying in place? You'll never run out of sights and attractions in Phuket! We handpicked these five attractions to give you a sense of what to expect from the renowned island:
Get a beautiful top view of Phuket at the Karon Viewpoint.
Situated at the south of Kata Noi Beach, Karon is one of the many famous viewpoints in Phuket, but one that allows you to see three bays in just one vantage point: the Kata Noi, Kata Yai and Karon beaches. Get lost at the sight of sweeping ocean views melding seamlessly into grooves of tree-laden grounds, mountains at the far end, and a barrage of clouds that will make you feel on top of the world.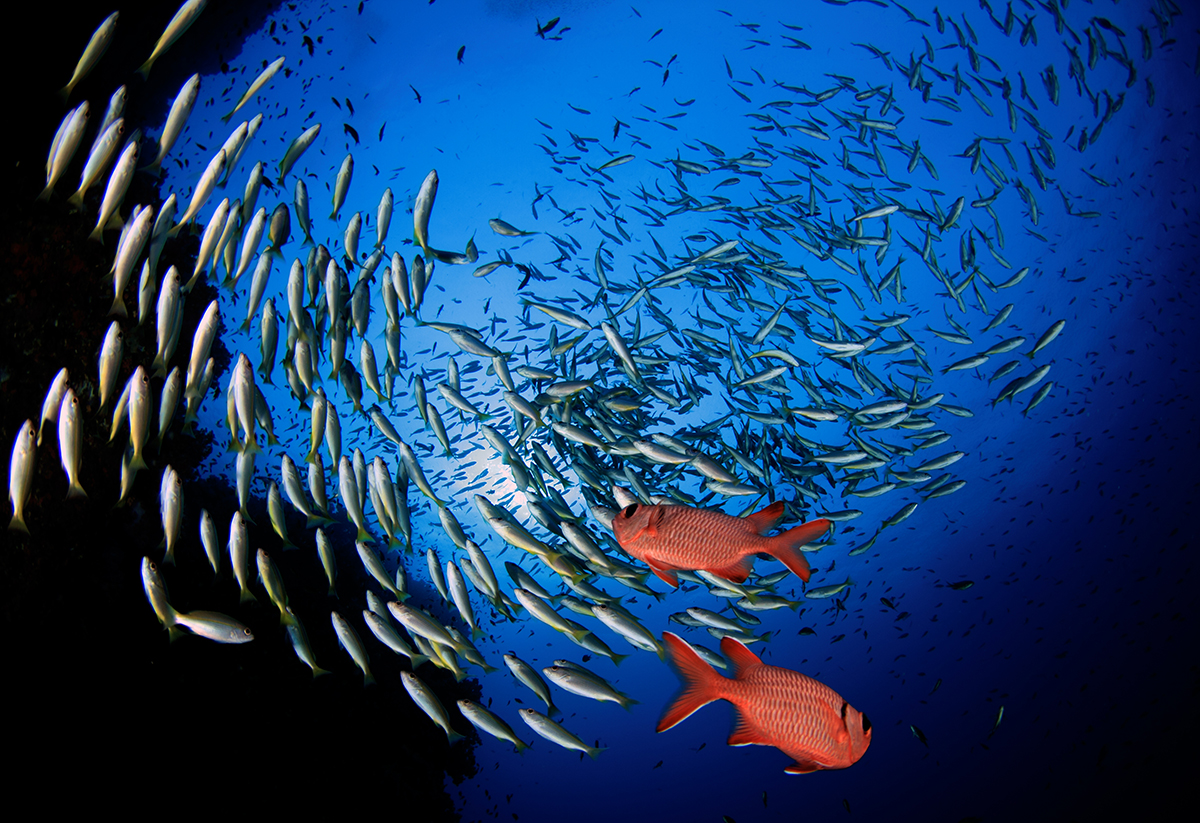 Be one with water by scuba diving at Andaman Sea.
If you want enjoy your vacation while still maintaining a bit of social distancing, why not just commune with marine life instead? Book a scuba diving tour with one of the local tour agencies and immerse yourself in crystal clear waters that reveal a rich ecosystem of marine wildlife: corals reefs, fishes of all kinds and colors, seahorses, and other hidden ocean treasures.
Live your best life by sprawling at any of the Phuket beaches.
Truly the most remarkable part about Phuket is its never-ending selection of beaches, fit for any vacationer's lifestyle. From the bustling Patong Beach to the limitless stretch of Mai Khao Beach and the relatively untouched Nai Harn and Nai Yang beach, there are many more beaches that's waiting for you to discover and will surely suit your preferences.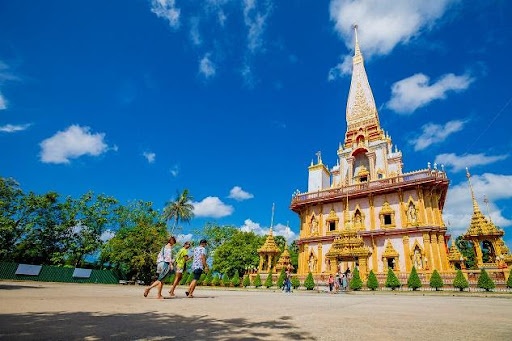 Find peace and serenity in Wat Chalong Temple.
Give a prayer of gratitude and guidance for a renewed opportunity to go on vacation at the Wat Chalong Temple—one of Phuket's 29 temples, and also its biggest and most popular. After observing its strict dress code and its guidelines on silence and proper etiquette, discover tranquility in the presence of beautifully landscaped greenery, golden structures, and the temple's magnificently intricate design.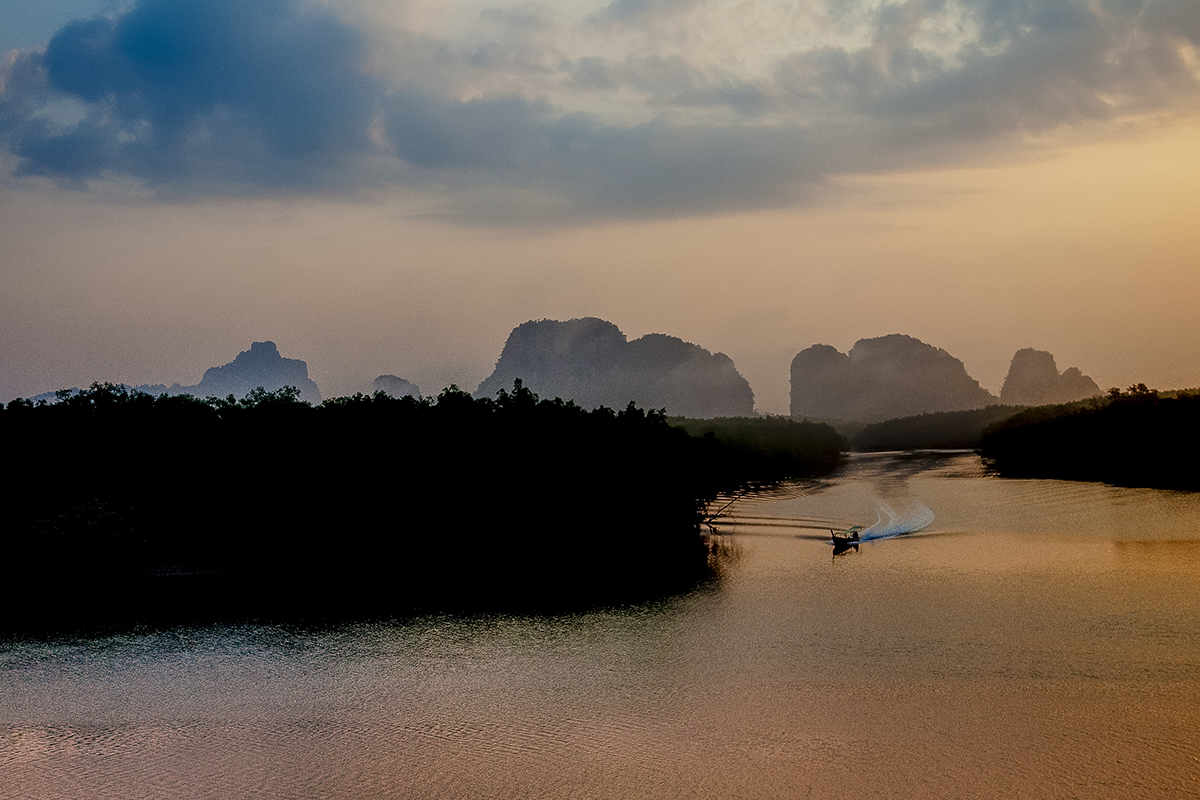 Island Hopping
It's not a Phuket trip without an island hopping excursion. Whether privately amongst your travel circle or as part of a tour group, discover the nooks and crannies of Phuket's islands: from the Phang Nga Bay Sunset Cruise to the James Bond Island Day Tour. Choose the tour that floats your boat.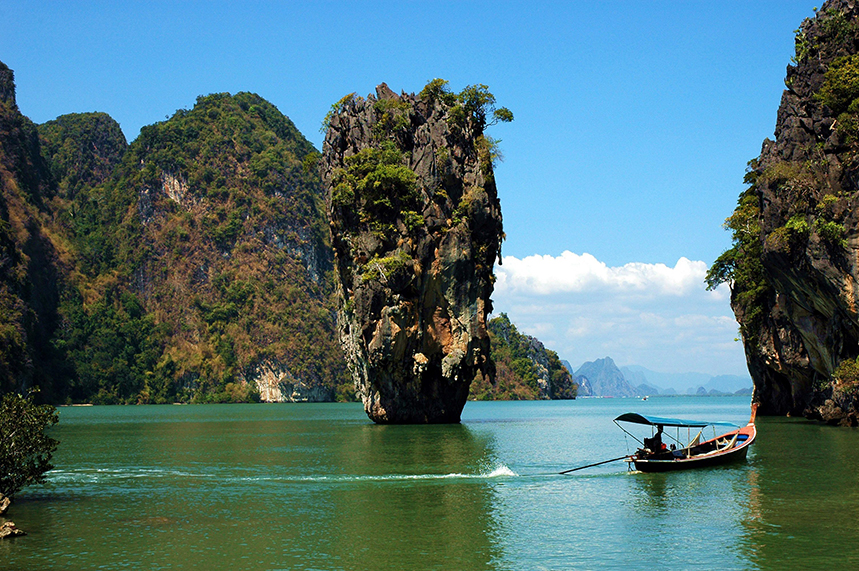 A roaring success since its July launch, the Phuket Sandbox has been well-received by tourists from all over the world. This is the Phuket Sandbox 7+7 Extension that was launched last August 1 and is also gearing up to further revitalize the Thailand tourism as well as bring back the excitement for tourists who have been yearning to travel all year long.
As the country safely but surely reopens for tourism, Chiang Mai is next on the list of areas with bustling reopening plans. Slated to re-open in October, Chiang Mai's reopening effort is dubbed as "Charming Chiang Mai," which aims to highlight the innate beauty and appeal of the Northern Thailand city. Additionally, more destinations in Thailand—including Bangkok, Hua Hin, and Pattaya—are planned to reopen from October 1, 2021.
As Phuket, Chiang Mai, and more Thailand cities reopen with strict health measures in place, travelers all over the world are expected to flock to the country and be reinvigorated with the new spirit of safe tourism.
For more information on Phuket Sandbox, visit www.tatnews.org and follow TAT Philippines on Facebook (TAT Philippines), Instagram (@tatphilippines), and their website www.tourismthailand.sg.