OtterBox has just introduced a complete portfolio of style, color, and graphic case options for the iPhone Xs, iPhone Xs Max, and iPhone XR.
From trendy and slim to rugged and burly, the new OtterBox iPhone cases are guaranteed to protect your investment with trusted features and stylish designs for flaunting around. 
"We watch Apple improve and enhance its technology every year, and we are doing the same by enhancing the protection, style and design of each of our case series to make them better than ever," said Jim Parke, OtterBox CEO. "Whether facing drops, dings or scratches, OtterBox protection keeps your device looking like new. That way, when it's time to use Apple GiveBack, you will get every penny that you deserve."
Each of the case design have undergone a minimum of 24 tests across more than 238 hours to earn the OtterBox Certified Drop+ Protection seal. The tests are done to ensure the device's lasting protection from drops, bumps, scratches and dings.
The Symmetry Series has been redesigned with a slimmer form and easy-push buttons. It comes in a broad array of colors and graphics in a sleek, one-piece design. With an ultra-slim form, Symmetry Series is the perfect fashion statement to slide in and out of pockets.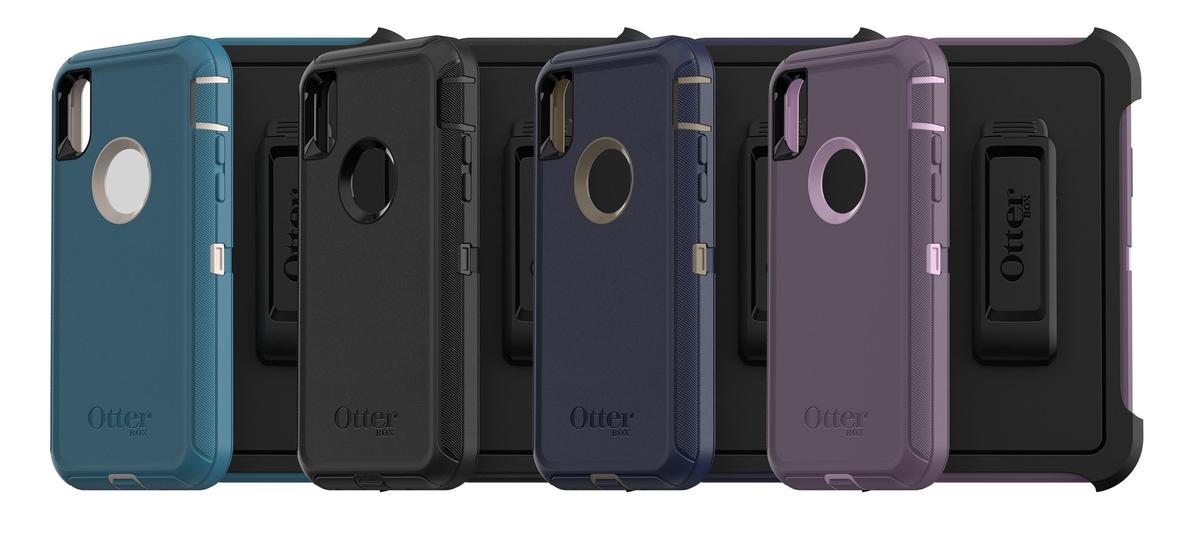 The Defender Series offers rugged protection for iPhone X, iPhone Xs Max and iPhone XR. The multi-layer design absorbs and dissipates shock, while port covers keep dirt and debris out. Available in a wide variety of colors and build-your-own options.
The Pursuit Series is OtterBox's thinnest, most protective case with protection against drop, dust, dirt and snow intrusion. The two-piece design seals together around iPhone and features audio scoops, a sealed camera opening and an included lanyard to tether it to your arm.
Crafted for luxury seekers, Strada Series Folio features a genuine leather cover, magnetic front clasp and folio design to keep the screen from scratches. The inside cover offers a card slot ideal for holding a credit card and ID.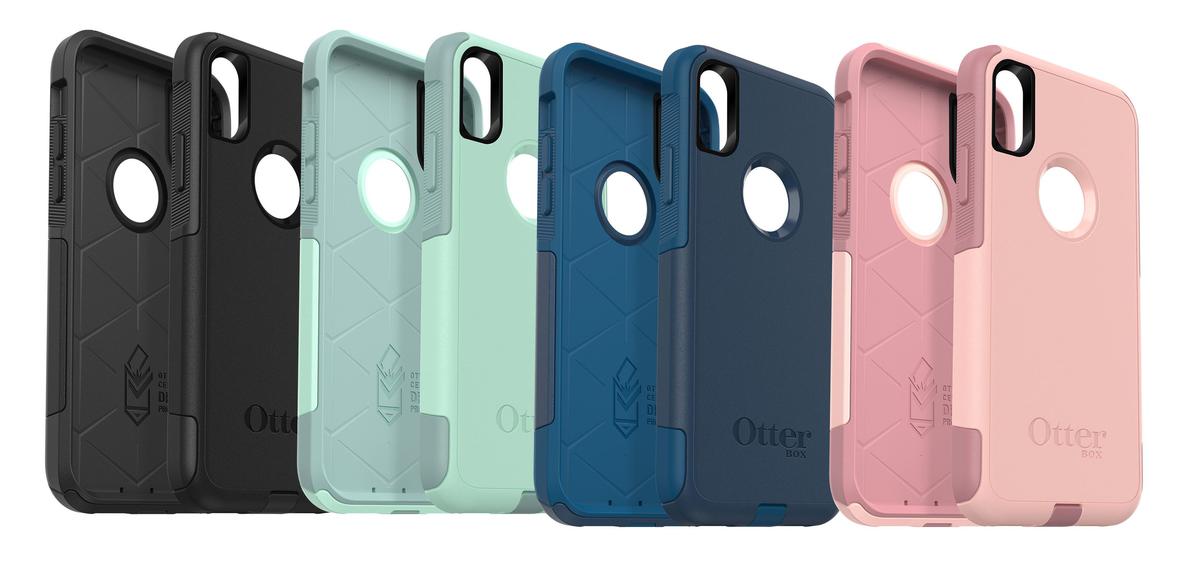 Thin, protective and ready to go, Commuter Series is perfect for the everyday trek to work. The outer shell and inner slipcover absorb shock and stay slim, while port covers keep dust out of ports. Available in a wide variety of colors and build-your-own options.
The new cases are compatible with Alpha Glass fortified screen guards. 
The Commuter series is available for both iPhone Xs and Xs Max for PHP 1,650 and PHP 2,250 respectively; Symmetry Series for PHP 2,350 (Xs) and PHP 3050 (Xs Max); and Defender Series for PHP 3,150 (Xs) and PHP 3,950 (Xs Max). Pursuit, Strada Series Folio, and Alpha Glass are also available now for iPhone Xs and iPhone Xs Max and will be available soon for iPhone XR. For more information, visit www.otterbox.asia.