The United States space agency, the National Aeronautics and Space Administration (NASA), is inviting coders, entrepreneurs, scientists, designers, storytellers, makers, builders, artists, and technologists to participate in its global, virtual hackathon NASA Space App Challenge on October 2 to 4.
The COVID-19 pandemic has changed this year's Space App to an all virtual event with all-events moved in an online setting. For 48 hours, participants from around the world will come together to create virtual teams and solve challenges using NASA's open-source data. This year's hackathon has the theme Take Action, a critical reminder that anyone can make a difference, even from the comfort and safety of home.
The Japan Aerospace Exploration Agency (JAXA), France's National Centre for Space Studies (CNES), and the Canadian Space Agency (CSA) will once again be partnering with NASA for this hackathon.
Space Apps was brought to the Philippines by developer and technology community leader Tzar C. Umang back in 2016. Since then the community has grown from a group of volunteers to forging partnerships with collaborations and stakeholders. The country has already produced global winners like the dengue hotspot predictor Project AEDES and information portal GIDEON measuring COVID-19 impact, both developed by Cirrolytix. The Philippines also has other global finalists like the Celestial Snails from the De La Salle University addressing social isolation, and Sentinellium, an epidemic predictor using population density data, both addressing problems caused by the coronavirus pandemic.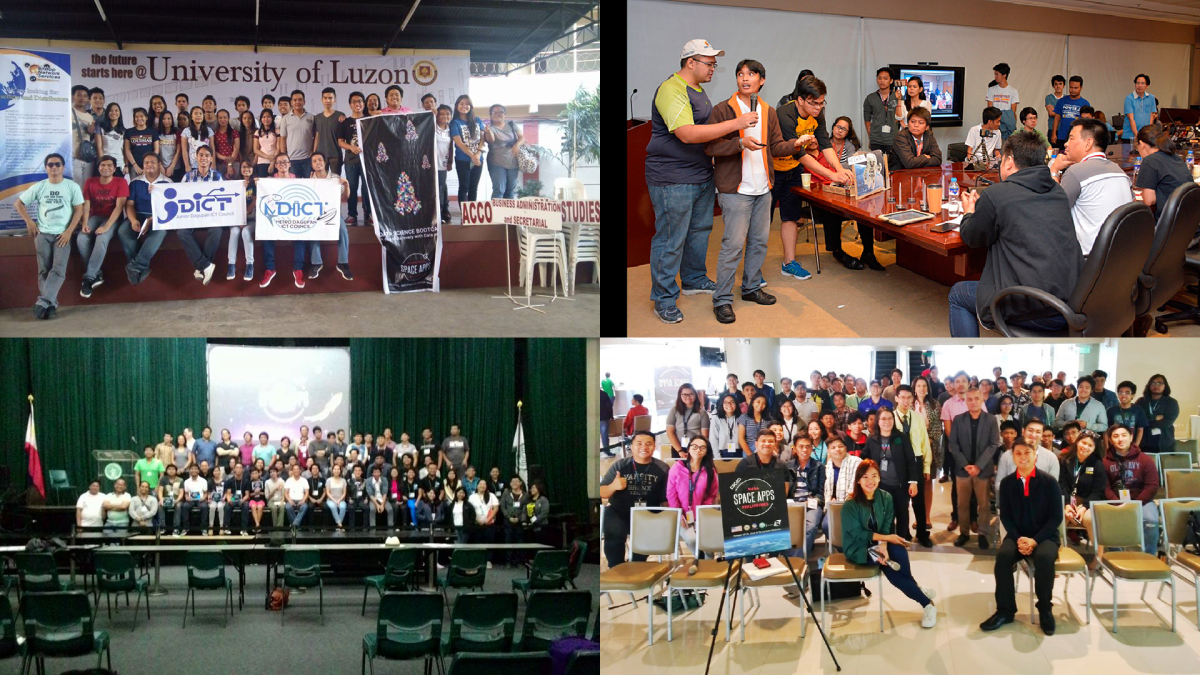 "The Global Organizing Team is inspired by the journey the Philippines has with the Space Apps program. In particular, we appreciate the development of STEM in the Philippines and elsewhere, because one goal of Space Apps is to foster interest and learning in these fields worldwide," said Matt Scott, the global community director and storyteller.
To register for NASA's International Space Apps Challenge you can click on these links:
While the country has gained recognition from NASA and partner agencies, lead organizer Michael Lance Domagas hopes that the country would soon realize the importance and value of giving support and assistance in the development of these winning projects so that fellow Filipinos would benefit from these technologies coming from outer space in times of emergency like the COVID-19 and dengue epidemic.
"Space Apps is a perfect venue which can arouse curiosity and interest of Filipinos to science, technology, engineering, and mathematics (STEM), including space and Earth sciences. Our own country's support should have been a way to inspire more Filipinos and further develop winning projects," said Domagas. He also notes that Space Apps can be a program in developing "space education and promote public awareness" as stated in Section 8 of Republic Act 11363 otherwise known as the Philippine Space Act.