Live life loud with the Sony SRS-XV900 wireless Bluetooth speaker — the latest addition to Sony's state-of-the-art X-Series portable wireless speakers.
Becoming the life of a party or coming home to an immersive watching experience is probably among the #goals of almost everyone. Redefine your relaxation — whether it is through social gatherings or movie-watching at home — because whenever and wherever you are, you can bring the Sony SRS-XV900 high-power wireless Bluetooth speaker with you!
Louder and more powerful than ever, this wireless speaker is best for those who love music like those who want to experience immersive music through streaming, party chasers, karaoke singers, musicians, and even those who just want to enjoy their time and relaxation at their homes. Here are the reasons why.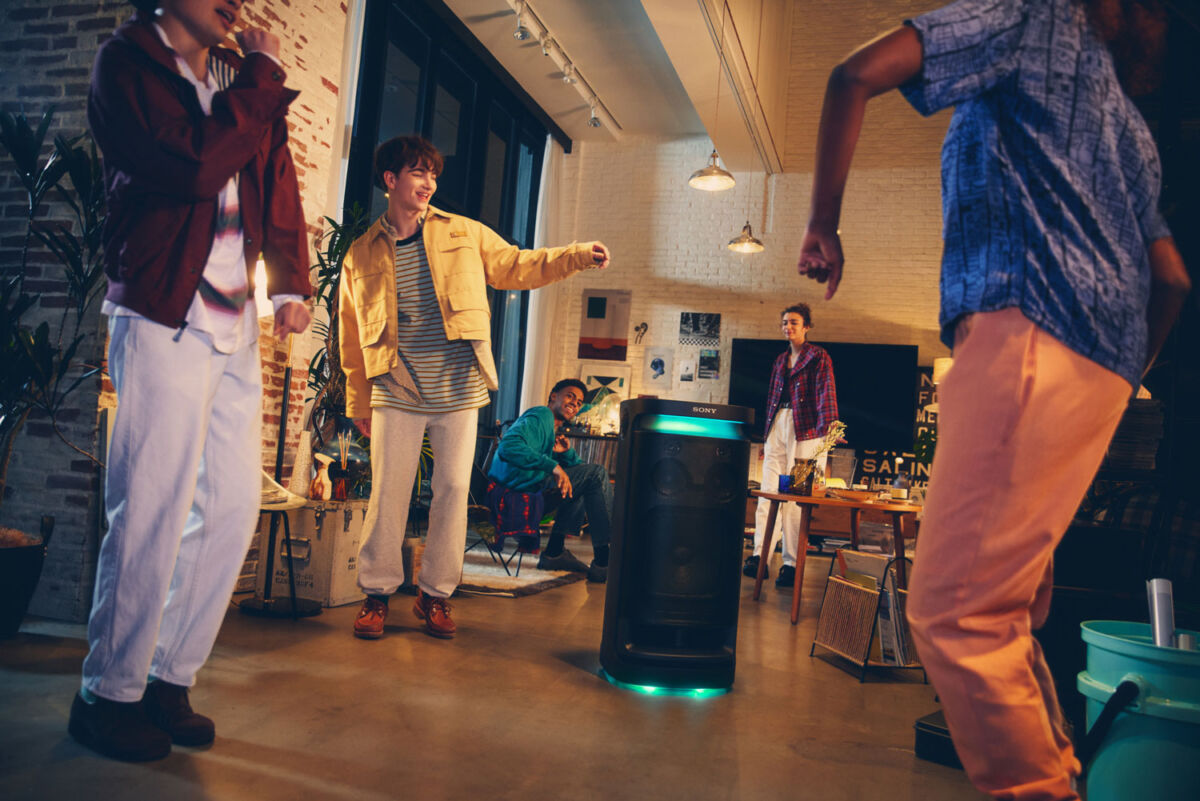 Party-Ready
The Sony SRS-XV900 is party-ready. Fire up any celebration like birthdays and anniversaries both indoors and outdoors with its Omnidirectional Party Sound. Thanks to its X-Balanced Speaker Unit, Jet Bass Booster port, and non-circular diaphragm, you can easily hype up everyone with a richer, clearer, and deeper music experience for your friends and family.
It also has midrange drivers and six tweeter units in its front, side, and top for vocal clarity giving out high-frequency sound all-around, perfect for a live music experience.
The party will not be complete without dazzling lights that's why the XV900 has omnidirectional pulsating LED lights which can illuminate and turn up the party feels of the whole room.
Better TV-viewing Experience
Take the opportunity to enjoy your family bonding moments or even your me-time as you enjoy movies and concerts in the comfort of your home with these high-power speakers by just connecting to its optical input.
The Sony SRS-XV900 is equipped with Sony's latest and exclusive TV Sound Booster function with deep bass and realistic high-frequency sound for a full immersive experience.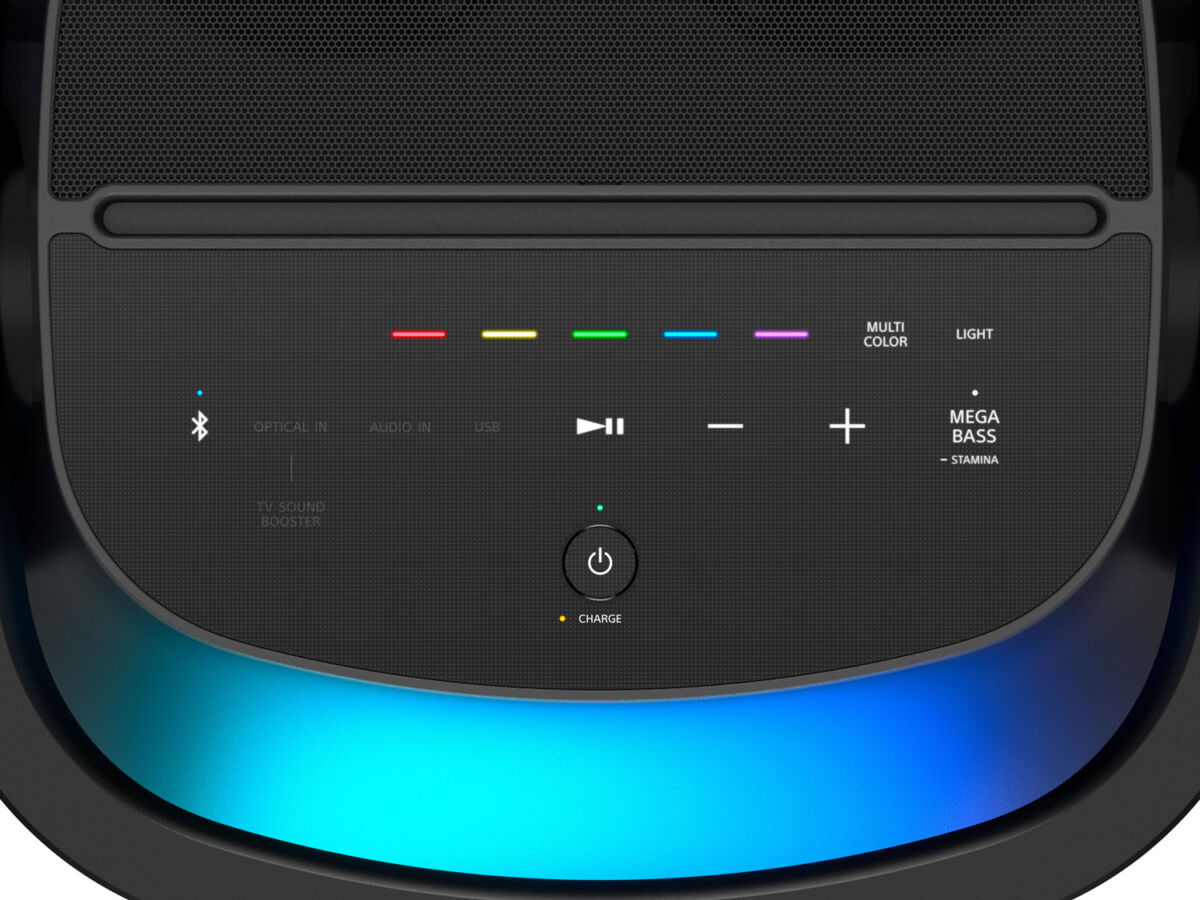 Plug in and Play
Anyone can play the DJ role with the plug-in and play feature of the Sony SRS-XV900. With a complete top-notch touch panel, take control of the speakers and change its functions, settings, or lighting with just a single click.
Connect your phone and blast your favorite playlist on its USB-A output or you may just connect it via Bluetooth and use the Sony Music Center App with its cool and fun features like Gesture and DJ Control. Sony Music Center also allows you to personalize your audio settings and playlist and use the Party Connect function that can hook up with up to 100 compatible speakers to sync the music and lights.
You might as well host karaoke nights, singer or not, as you can easily plug in a microphone or two. You may also opt to connect a guitar for your acoustic nights with friends using the speaker as your amplifier.
It also features the Bluetooth Fast Pair where your device becomes instantly discoverable as soon as you turn it on.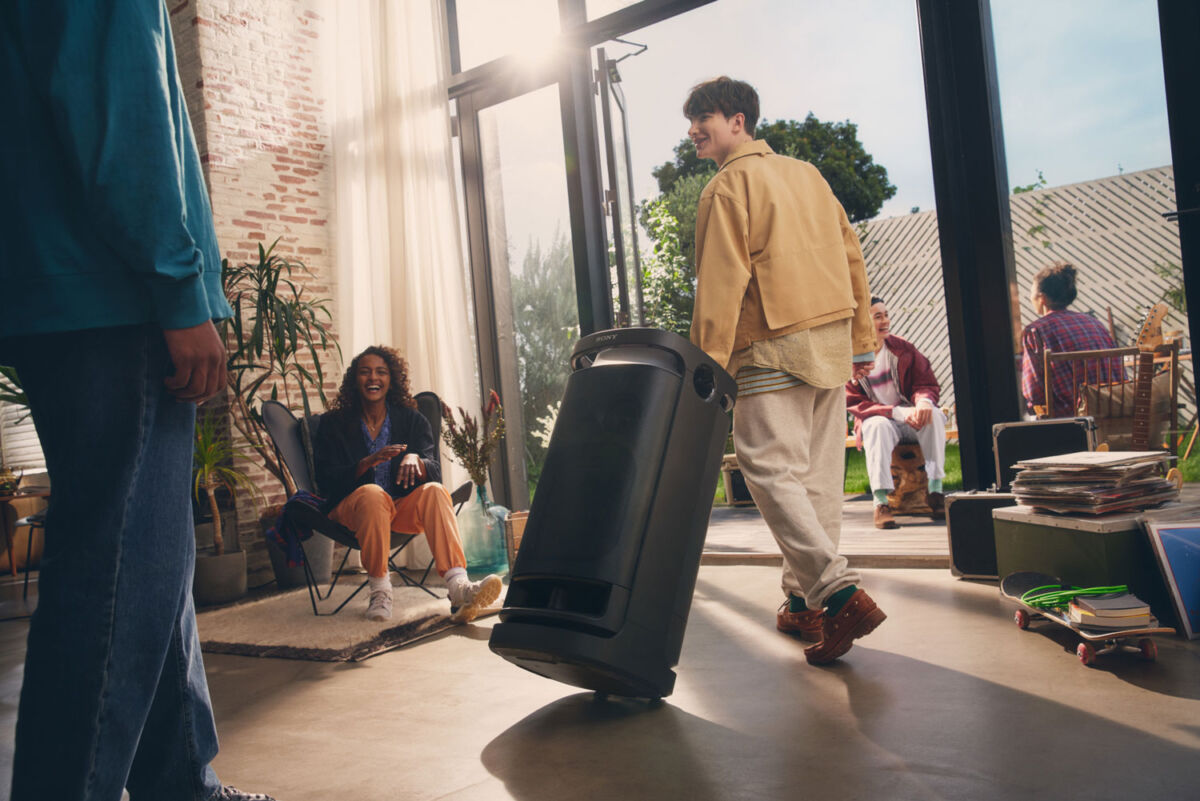 Always on the Go
The party truly never stops with Sony SRS-XV900 and its 25-hour battery life to turn up the festivities any time of the day. It has a quick charging feature that can get you 3 hours of playing time in just 10 minutes. The handy speaker also comes with a Battery Care function saving the battery from overcharging.
With its carry handle and wheels, you can roll all your way to your party and take the wireless soundbox with you anywhere conveniently. It also has an IP67 Rating, which ensures that it can withstand water and dust everywhere you go.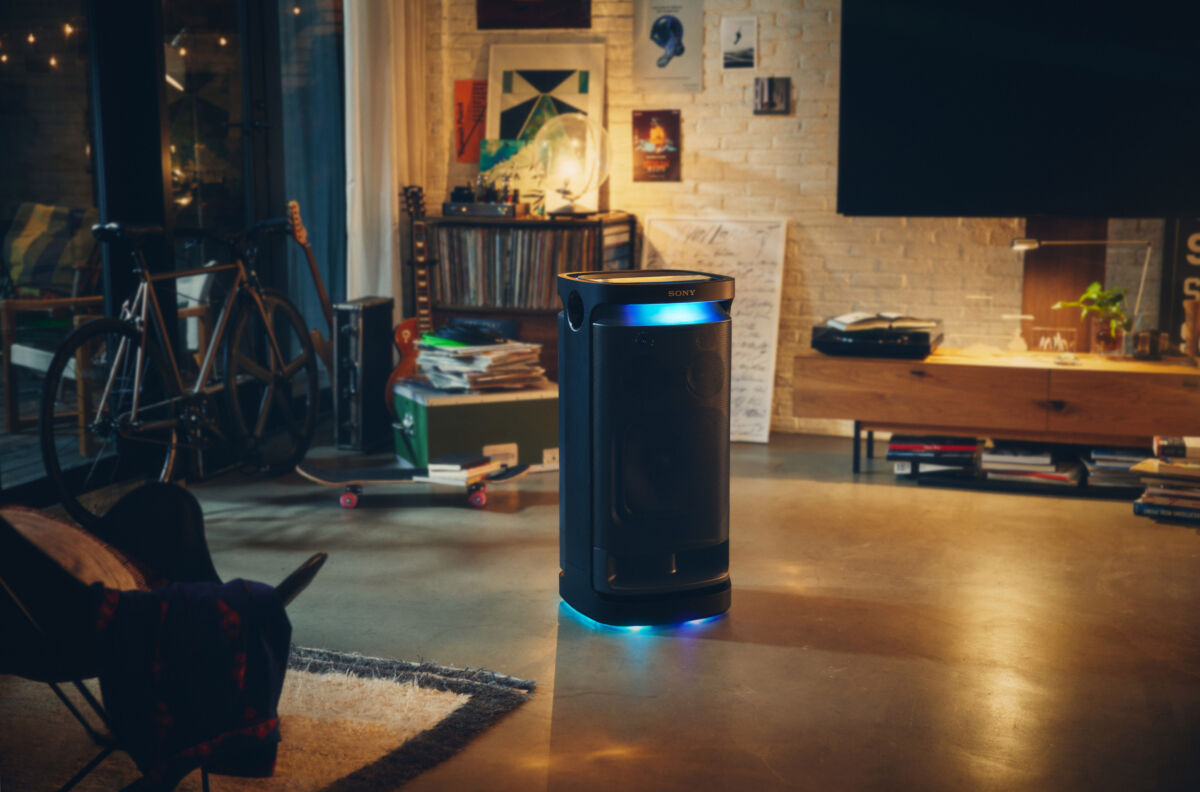 Did you also know that Sony is aiming to achieve a zero environmental footprint for its products? With this in mind, Sony not only produces specially designed speakers but also cares for its environment. The Sony SRS-XV900 uses uniquely developed recycled plastic for its front and rear panels and internal parts.
Whether it's for a party, home entertainment, or casual music playing, this could be the best wireless Bluetooth speaker for you.
Want to redefine your experience? The Sony SRS-XV900 is now available at Sony Flagship Stores online and Authorized Dealers nationwide for only PHP57,999.