Pioneer has just introduced an upgraded version of its over-ear flagship DJ headphones HDJ-X10. The HDJ-X10C is a premium version of the highly-regarded professional DJ headphones, bringing to the market new enhancements for outstanding audio quality, lasting durability, and flexible functionality.
To produce amazing sound quality, the HDJ-X10C DJ headphones was built with a combination of new materials and a 50 mm HD drivers. Parts of its housings were made with carbon fibre to give it excellent vibration attenuation–unwanted vibration and noise are reduced. Metal plating on the front plate of each housing part enables higher resolution sound reproduction with a wider frequency range and improved localisation. Its grille is now a metal mesh to produce more accurate sound, especially when used professionally. The HDJ-X10C's straight cable was also coated in aramid for extra durability.
The HDJ-X10C passed  the US Military Standard MIL-STD-810G Shock test. While it is tough, the HDJ-X10C comes with a breathable headband made of punched leather, providing comfort even on long periods of use.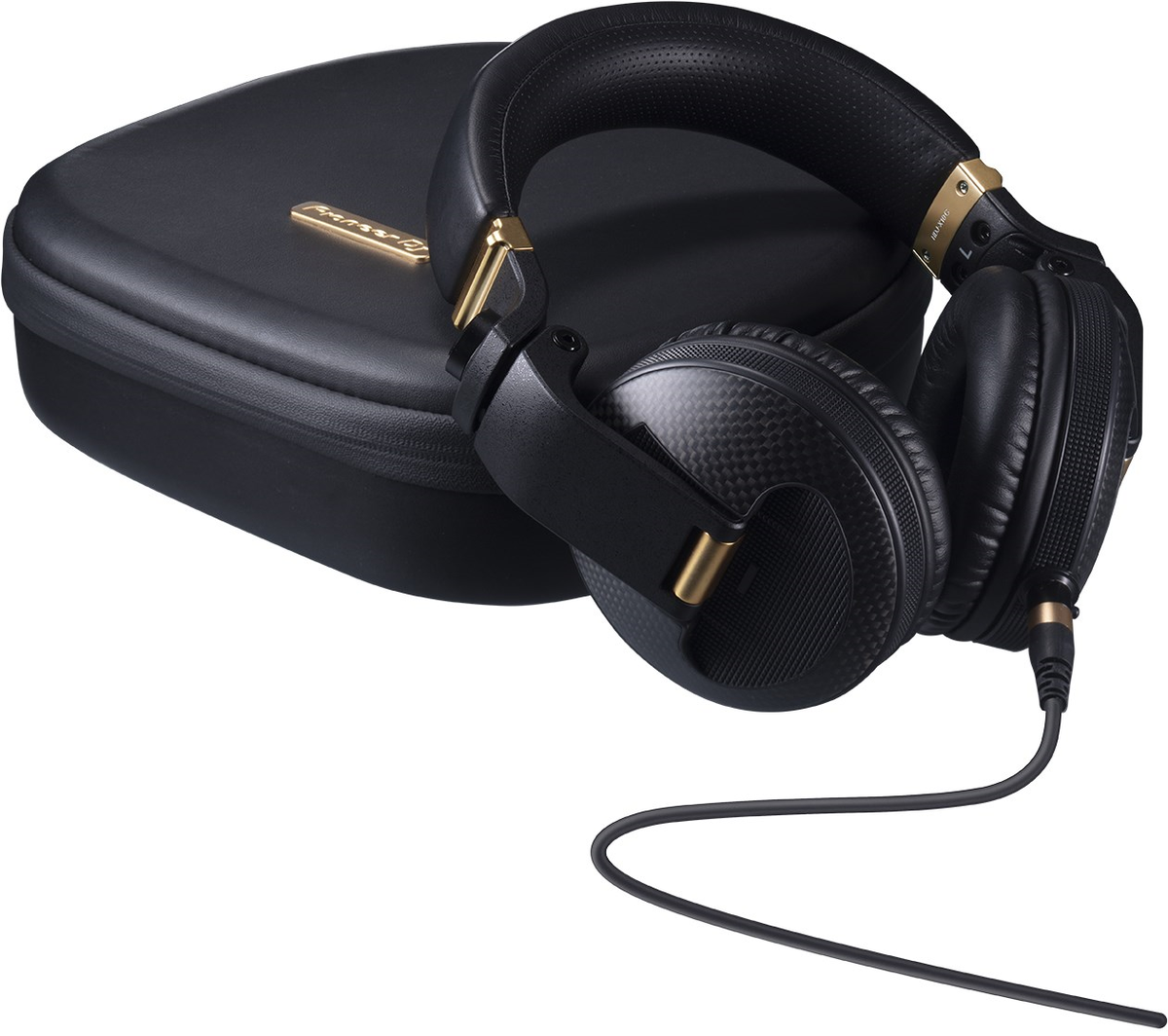 The HDJ-X10C comes with carry case made from high-quality polyurethane leather, and a 3-year warranty.
Specifications:
Type

Closed, Dynamic

Frequency response

5 Hz to 40,000 Hz

Impedance

32 Ω

Sensitivity

106 dB

Maximum input power

3,500 mW

Driver

φ 50 mm

Connection cord

1.2 m coiled cable (extended length 3.0 m)

1.6 m aramid fibre straight cable 

Weight

332 g (without cable)

Accessories

ø6.3 mm stereo plug adapter (threaded type)

Carry case