FUJIFILM announced the launch of the FUJIFILM GFX100 II medium format camera, large-aperture prime lens GF55mmF1.7 R WR and tilt-shift lenses GF30mmF5.6 T/S and GF110mmF5.6 T/S Macro.
GFX100 II
The GFX100 II camera features a large format sensor that enhances image quality with rich tonal reproduction and sharp three-dimensional details. It introduces advanced features like AI-based subject detection autofocus and a high-speed image processing engine, boosting burst shooting performance from 5.0 to 8.0 frames per second. This versatility caters to various photography genres, from fashion and commercial to sports and news photography.
For video, the GFX100 II can record 4K/60P 4:2:2 10-bit video internally and supports 8K/30P video, a first for the GFX Series. It offers video format modes optimized for different lenses, along with improved connectivity options, including Ethernet and HDMI ports. With hardware enhancements such as up to 8-stop in-body image stabilization, a 1.0x viewfinder magnification, and a redesigned body, the GFX100 II is designed to meet the high standards of professional photographers and videographers.
GF55mmF1.7 R WR
The GF55mmF1.7 R WR is a versatile large-aperture prime lens with a 55mm focal length (equivalent to 44mm in the 35mm format) designed for Fujifilm's GFX Series large-format cameras. This lens offers the benefits of a wide maximum aperture, allowing for creamy bokeh and a natural field of view similar to human vision. It excels in capturing subjects against a beautifully blurred background, making it suitable for a variety of photography styles, from information-rich snapshots to sharp portraitures. The lens's construction includes advanced elements to minimize aberrations, resulting in high image quality. With a maximum aperture of F1.7 and compatibility with the large-format sensor, it enhances both bokeh and image-resolving capabilities, making it a versatile choice for various shooting scenarios, indoors or outdoors.
GF Tilt Shift Lenses
The GF30mmF5.6 T/S is a wide-angle tilt-shift lens with a 30mm focal length (equivalent to 24mm in 35mm format) that minimizes distortion and ghosting. It's ideal for landscape and architectural photography, correcting distortion in tall buildings.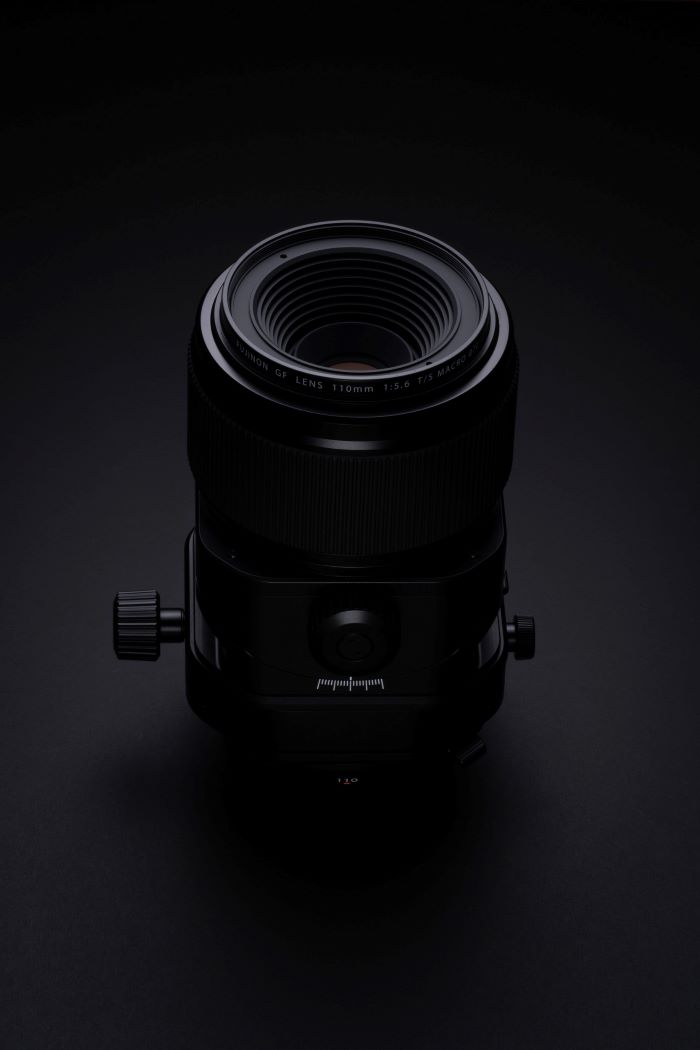 The GF110mmF5.6 T/S Macro is a mid-telephoto tilt-shift macro lens with a 110mm focal length (equivalent to 87mm in 35mm format). This telephoto tilt-shift lens offers unprecedented control to produce distortion and aberration-free images of products, still-life, portraits, macro subjects, and more.
Additionally, Fujifilm has announced new GF lenses, including an ultra-telephoto prime and a power zoom lens for expanded video capabilities.
Pricing and Availability
| | | |
| --- | --- | --- |
| Model | SRP | Availability |
| GFX100 II Body | PHP459,990.00 | End of September 2023 |
| Vertical Grip GFX100 II | PHP31,990.00 | End of September 2023 |
| GF55mmF1.7 R WR | PHP140,990.00 | End of September 2023 |
| GF30mmF5.6 T/S | PHP250,990.00 | End of October 2023 |
| GF110mmF5.6 T/S Macro | PHP220,990.00 | End of November 2023 |
For more information about the new products, check out the following links: