Leading messaging and conversational commerce app Viber, which has been championing small online entrepreneurs, is proud to announce the winners of the second season of Pinoy Dream Negosyo.
Just like its initial leg, Pinoy Dream Negosyo continues to support the rise of online entrepreneurs by providing business grants to small online entrepreneurs subscribed to its top Channels, FoodPH, and Raket PH. The program features the same two categories, Da Best of FoodPH and Raket Mo 'To.
For this iteration, Pinoy Dream Negosyo finalists were asked to submit a video business pitch to their respective Channels that include an explanation of their business idea, marketing strategy, and business model. To win, the entrepreneurs must be persuasive, knowledgeable, and personable as getting more likes on FoodPH and Raket PH Channels can help them earn more points. 
Da Best of FoodPH winner: KAONTANA
Ultimately, Da Best of FoodPH proclaimed Zee Pono and Rhea Calooy from Cebu-based GRND UP's KAONTANA as the Grand Besties. KAONTANA is an online concept store that offers products and produce from other Cebu-based micro, small, medium enterprises (MSMEs) and farmers. The duo has been planning to expand their business by opening a physical store and an eat-all-you-can buffet restaurant that serves Filipino dishes and BBQ on long dining tables and prohibits the use of gadgets to encourage conversations.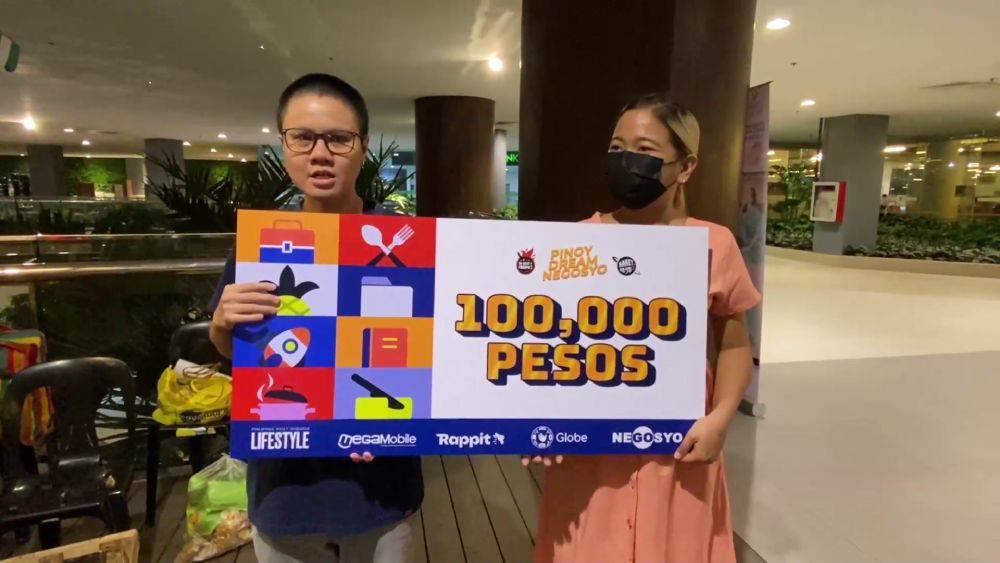 "We've been praying to win Pinoy Dream Negosyo. It's a big help in realizing our plans for KAONTANA, especially for the other MSMEs and farmers we've partnered with," Zee and Rhea highlighted. "This moment is even more special since it feels like all our efforts are finally getting recognized."  
Raket Mo 'To winner: THE SOAP FARM
Viber then declared Grace Llamas and Mira Onan from The Soap Farm in Quezon Province as the Raket Mo 'To Grand Raketeers. The Soap Farm makes all-natural soaps that look like tasty desserts such as cupcakes and donuts and recently offers soap-making kits that are perfect for hobbyists or those who want to start their own small businesses.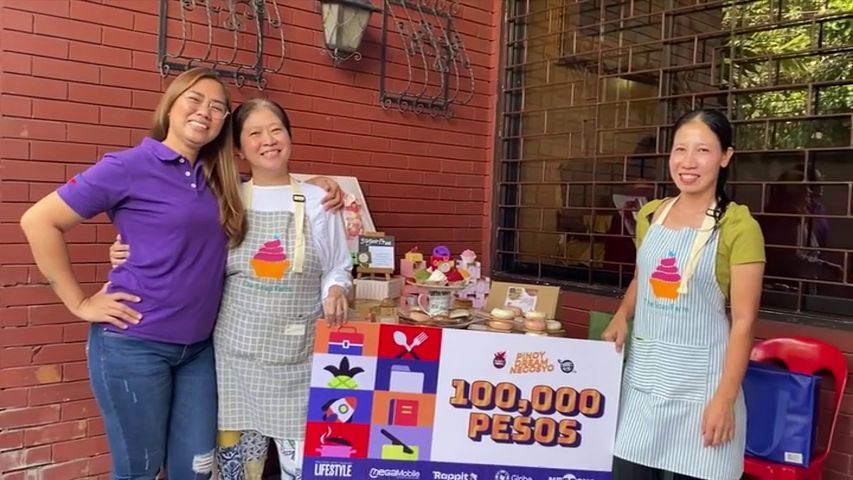 "We couldn't believe we won because we thought that we weren't able to give our best during the competition. This is a big morale boost to our team of mommy soap makers in Quezon Province," Grace and Mira said. "To those who want to start a business, just go for it and make sure to look for opportunities like Viber Pinoy Dream Negosyo."
To make the entire Pinoy Dream Negosyo experience more memorable, Viber paid the winners a Sugod Bahay visit. The Viber team went to Quezon Province and Cebu to personally interview each finalist who was all unaware of the results of the competition. When it was revealed that they were named the winners, both duos were visibly elated, hugging each other and the rest of their team—showing that when it comes to supporting MSMEs, every help counts.
A champion for micro, small, and medium enterprises or MSMEs, Viber has been steadfast in its commitment to help set MSMEs up for success.
"On Pinoy Dream Negosyo, Viber has witnessed the passion, dedication, creativity, and fighting spirit of Filipino MSMEs. As we transition to a better normal, it's becoming more essential to provide small online entrepreneurs a chance to showcase and launch their creative business ideas," says David Tse, APAC senior director at Rakuten Viber. "This second leg of Pinoy Dream Negosyo is our way of showing our MSMEs that Viber will always root for their success. We want to help Filipino entrepreneurs realize their business goals."
Be part of Viber's business-savvy communities, subscribe to Raket PH and FoodPH Channels now!