Style, comfort, good performance, and convenience are what we look for when buying a laptop for work and entertainment purposes, especially when you want to end a hectic work week by binge-watching a show or a movie. As consumers, we always demand the best from manufacturers, and the Lenovo Yoga 9i definitely meets our expectations, delivering unparalleled productivity and entertainment on the Intel Evo platform.
Design: 4.5/5
Taking the demo unit out of its box revealed a stunningly slim and lightweight 14-inch Lenovo Yoga 9i. It has a simple design with curved edges rounded with detailing for good grip whether you use it in any mode – laptop or tablet – and this is where aesthetic and comfort meet. The cover is made from aluminum with a matte finish that is premium to the touch. Engraved on it is the "Yoga" logo. Opening the laptop reveals a stunning 14-inch OLED touchscreen display. The Yoga 9i is convertible to tablet-mode, and its 360-degree hinge doubles up as a soundbar designed to face you whether you're using it as a laptop or as a tablet. The 1080p FHD IR Hybrid Webcam with privacy shutter is placed on the top. On the left is a USB Type-A connector and two USB Type-C connectors, while on the right are one USB Type-C connector and an audio combo jack. Also located on the right part of the keyboard is the Smart Power button.
Inside the box, you will find an information packet, a USB Type-C charger, and a functional stylus pen.
Hardware: 4.5/5
The Lenovo Yoga 9i delivers top-tier performance running on a Windows 11 operating system with a 12th Generation Intel Core and an Intel Iris X GPU with a 90Hz refresh rate. For memory, our test unit has 16GB RAM and 1TB storage. This laptop shows off a gorgeous Lenovo PureSight 16:10 OLED display supporting VESA DisplayHDR5000 True Black and Dolby Vision. Audio is powered by four Bowers & Wilkins speakers with Dolby Atmos on a 360-degree rotating soundbar.
The Yoga 9i has a 75Wh battery and a 65W charger. Usually, OLED screens take up a chunk of battery life but with the Lenovo Yoga 9i, it still runs up to 9 hours after a full charge, and only charges for 2 hours.
User Experience: 4/5
Getting to experience the Lenovo Yoga 9i was such a treat for me. When I received the demo unit, I was excited to use and maximize its unique functions. Beginning with the laptop, it was user-friendly plus they added 1-click function keys on the keyboard for frequently used features for convenience such as Background Blur that you can use during video calls, Vibe Check that allows you to switch between music, gaming, and movie profiles, Color Mode that lets you change your laptop's color settings from light to dark mode, and a fingerprint scanner to unlock the device.
One of my many favorites on this laptop is the touchpad. Styled as a clickpad and larger in size, it is made of glass so gliding and tracking are smooth and touch gestures accurate. The backlit keyboard looks normal, apart from the special 1-click keys, and was seamless to work with. Another favorite of mine is the 16:10 touchscreen display. Watching a movie is an immersive experience, with vibrant colors even in medium brightness. The Bower and Wilkins soundbar made the experience divine, and thanks to Dolby Atmos and the two woofers, it was as if I was watching in a cinema.
I didn't use the tablet feature that much – it was the same as a laptop, just without a keyboard. And just like in laptop mode, the sound quality was perfect. Personally, I think the touchscreen could use some improvements as it was a bit of a struggle to glide and click with the stylus pen. When using your fingers, it requires you to put some pressure on the touchscreen. It could also benefit from an oleophobic coating just like smartphones and other tablets. The stylus pen is a neat addition to the whole package, but unfortunately, there's no slot to keep it in when not in use.
What I love about the Lenovo Yoga 9i is its overall performance. I didn't experience any issue while using it for work. Media consumption is remarkable. It does the job for gaming too, although I wouldn't recommend fast-paced games and games with huge patches. While heating is unavoidable, its smart power supports better battery optimization and its 28W thermal design keeps the system cool. Reduced fan noise also ensures quieter use.
Lenovo isn't playing around when it comes to security. You have multiple ways to secure the laptop — you can use facial recognition, fingerprint scan, or the traditional manual input of your password. An FHD webcam with privacy shutters is also built-in.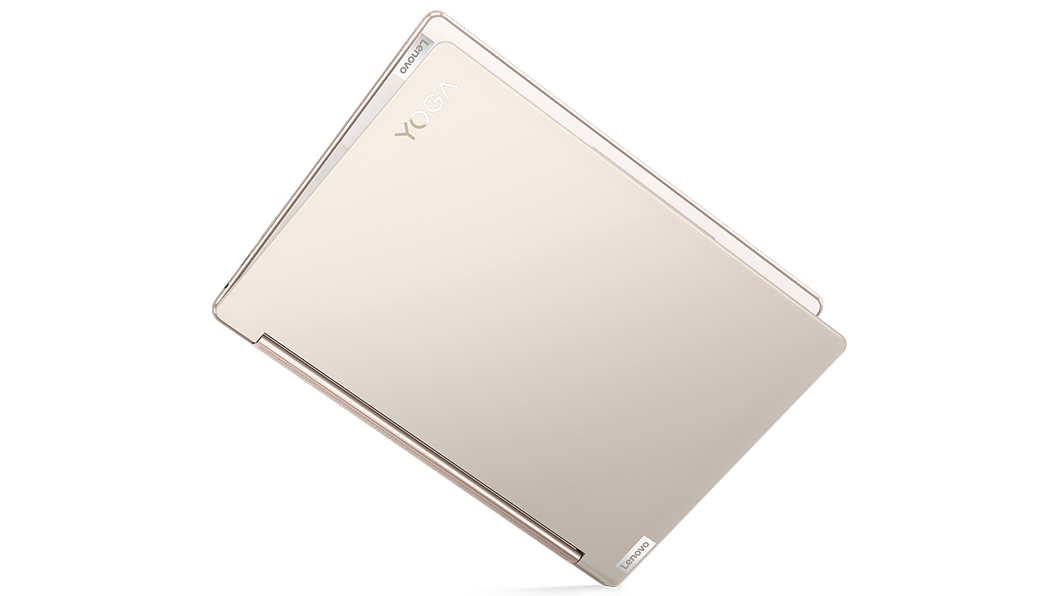 Value: 4/5
For a reasonable price of PHP109,995, everything that you need in a laptop and a tablet is packaged into one convenient device for people on-the-go. The Lenovo Yoga 9i is packed with amazing hardware and software plus good security, and class-leading audio performance.
Specifications:
DISPLAY: 14" 4K OLED (3840 x 2400) IPS, 400 nits, 100% DCI-P3, 60 Hz, 16:10 (WQUXGA),
VESA Certified DisplayHDR True Black 500, Dolby Vision®, Touchscreen
PROCESSOR: 12th Generation Intel® CoreTM i7-1280P (1.8G / 14C / 24M)
GRAPHICS: Intel® Iris® Xe
RAM: 16GB
STORAGE: 1TB
OS: Windows 11 Pro
CONNECTIVITY: WiFi 6E3, Bluetooth® 5.2, 2 x USB Type-CTM (ThunderboltTM 4.0 /
DisplayPortTM / Power Delivery / USB 3.24 Full-function), 1 x USB Type-A Gen 3.24, 1 x USB Type-CTM (USB 3.24 Full-function), 1 x Audio Combo Jack, 1 x Power Button
BATTERY: (75WHr) FHD+ LCD IPS Model
What's Hot:
Bowers and Wilkins rotating soundbar
Neat multiple security options
One-click function keys
Glass touchpad
What's Not:
Touchscreen feature needs improvement
Stylus feels sticky on screen during use
Bottomline
The Lenovo Yoga 9i has everything you need for work, gaming, media consumption, and even content-creation.
Reviewed by Franceska Aguila
Also published in Gadgets Magazine July 2022 Issue