Samsung Philippines introduces its latest feat in technology, the QLED 8K TV. Pushing the boundaries of innovation, the newest TV from the brand now boasts with a whopping  8K resolution that produces images in greater detail and depth. It changes the way we enjoy content with its premium features.
Powered by a Quantum Processor 8K, the game-changer smart TV champions AI upscaling technology that converts lower-resolution content up to 8K quality. It automatically analyzes the quality and resolution of the video–from 4K, Full HD, HD, standard and standard definition—and even detects its source then upgrades it to deliver the best picture quality that it can offer.  This optimizes noise reduction, giving better contrast, sharper details, and punchier colors in the TV screen. You can clearly see details accurately like the flicker in a bonfire, droplets of water in a flower's leaf, and other things that are impossible to see with the naked eye.
Casual gamers will enjoy the QLED 8K TV's Real Game Enhancer that provides seamless gameplays and better audio quality. This is made possible with its Dynamic Black Equalizer that gives better visibility to console gamers when the characters are in a dark environment. This function enhances deeper blacks and brighter whites in the video game and movies dramatically, making each scene brighter than it used to be.
Another highlight of the QLED 8K TV is its out of the box Bixby feature that allows viewers to control and access the TV with voice command. Its smart capabilities are made possible with its user-friendly interface that can do from searching content based on previous viewing preferences, to informing the viewers about the weather to various locations.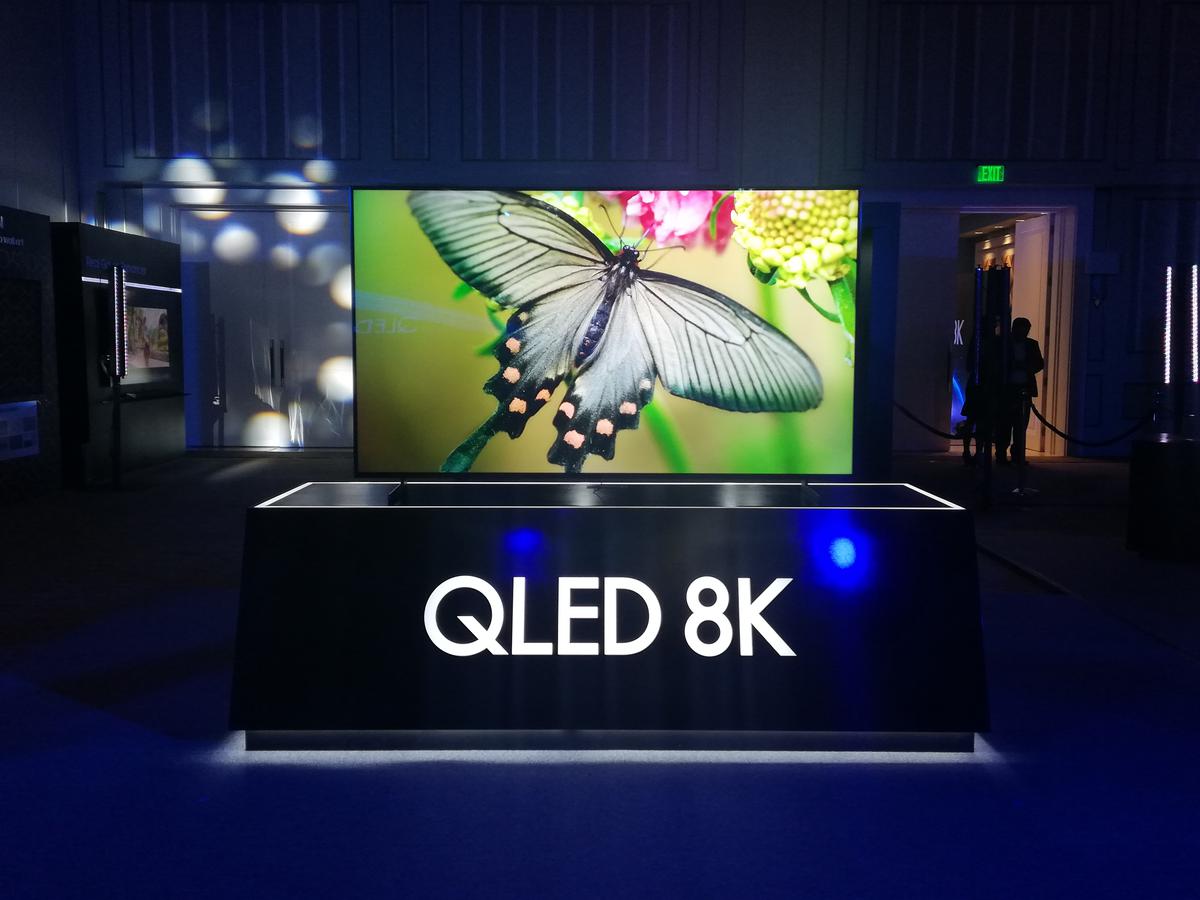 "The time for has come for us to champion the next era in screen resolution and we want to bring in a new dimension of reality which we are calling the 8K innovation," said Lauro Guevarra, Samsung Philippines' head of product marketing for TV and audio.
Samsung's 2019 full lineup of QLED TVs with AI upscaling capabilities, as well as their latest soundbars are also highlighted in the event.  Both powered by Dolby Atmos, the R-series soundbars are optimized for Samsung TVs while the co-branded Q-series soundbars with Harman Kardon have Samsung Acoustic Beam Technology.
The QLED 8K TV is available in various sizes of 98-, 82-, and 75 -inch.