The HP Pavilion 14 and 15 laptops get a major upgrade with powerful 11th Gen Intel® Core™ processors and Intel® Iris® Xe graphics for unmatched speed and intelligence that makes your experience fast, smooth and easy. The laptops have also been redesigned, with a slim and sophisticated form, a larger screen-to-body ratio for better watching, an enhanced audio system, and longer battery life.
The 11th Gen Intel Core processor provides new levels of performance for work requirements. The most noticeable update is its immersive visuals with Intel Iris X graphics. Both the Pavilion 14 and Pavilion 15 offer the option of up to NVIDIA GeForce MX450 graphics. It has also leveled up artificial intelligence, which works perfectly with other applications for a better flow of tasks.
The HP Pavilion also offers accelerated access to files and better storage performance. When memory modules are installed on two separate channels that double the peak data bandwidth available, the optional dual-channel memory technology hypes up access to files. The PCIe SSD standard provides storage of up to 512GB.
The battery life of Pavilion laptops is also remarkable. The HP Pavilion 14 and 15 can reach up to 8.75 hours max. Complementing this feature is the HP Fast Charge which allows your device to go from 0 to 50% in just 45 minutes.
Even with longer battery life, HP also made access to files faster. You can open the laptop for an instant wake-from-sleep with HP's Modern Standby that makes email and music streaming available even in lower power sleep state.
The ecosystem is made collaborative for increased productivity. The HP Pavilion PCs enable up to four times faster maximum Wi-Fi speeds and 75% lower latency with the Wi-Fi 6. Meanwhile, the HDMI 2.0 port easily connects an external 5K monitor and a versatile SuperSpeed USB-C port supports data, display, and power delivery.
For teleconferencing, HP Pavilion laptops offer a great video and audio experience. With HP Dual Speakers, HP Audio Boost, and tuning by B&O, the audio quality of the laptops is rich. For an added immersive experience, the HP Wide Vision HD Camera features an 88-degree, wide-angle field of view to video chat in crystal clear detail.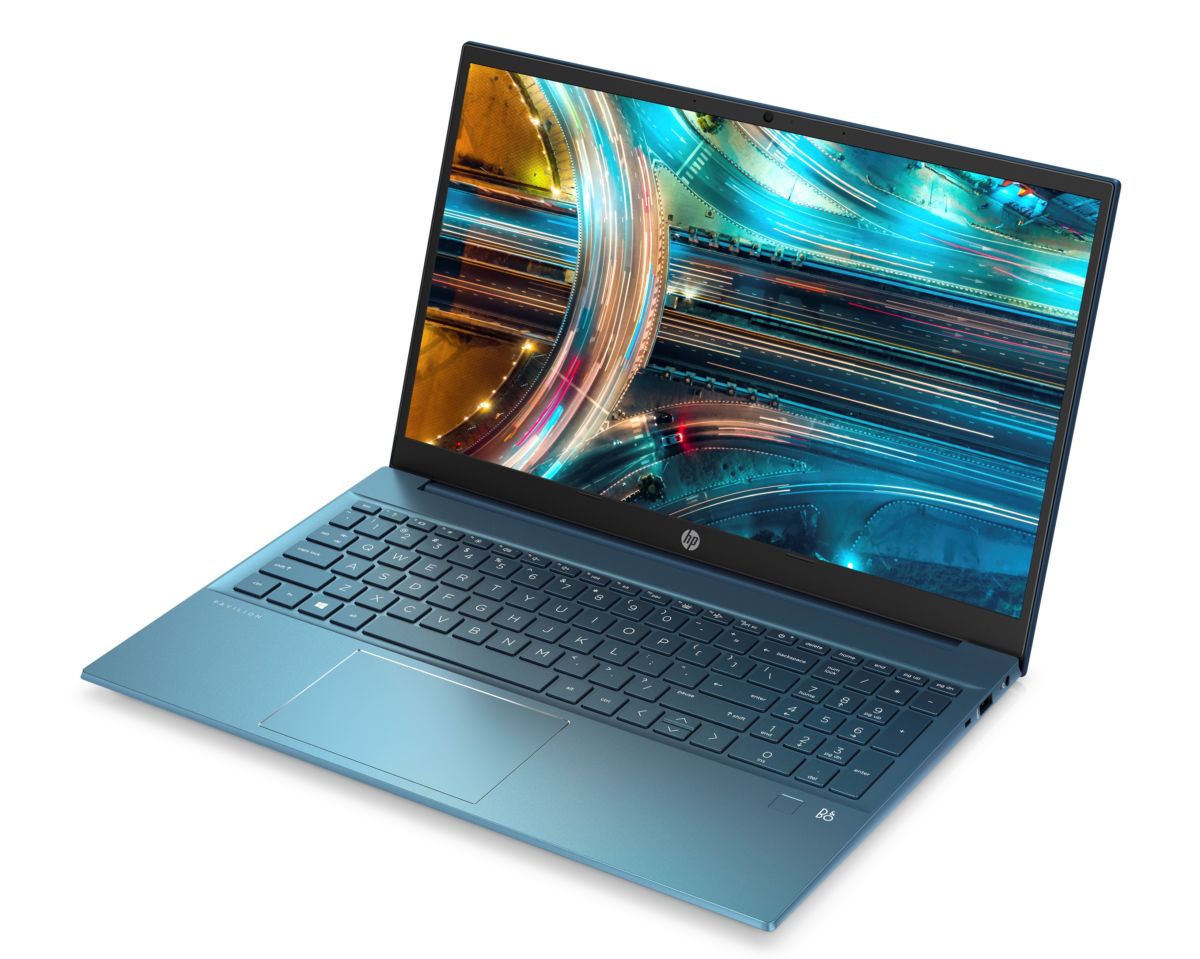 Design and functionality stand out in the latest HP Pavilion laptops. The elegant hourglass edges help users open the device easily from all three sides. The precision touchpad promotes easier navigation and enables safe log-in with the optional fingerprint scanner.
The overall look is just clean and sophisticated, especially with the 86% screen-to-body ratio (STBR) in the HP Pavilion 15. The micro-edge bezel, which minimizes the space around the device practically to almost nothing, adds to the elegant look of the laptops.
The HP Pavilion 14 is available in warm gold color while the fog blue is an option for the HP Pavilion 15. Get the HP Pavilion 14 starting at PHP47,990 and the HP Pavilion 15 starting at PHP59,990 through authorized HP resellers or visit http://bit.ly/HPNBPavilionX360.
Sleek, clean and lighter, the HP Pavilion 14 powered by 11th Generation Intel Core Processor boasts a breathtaking design. Now, it has bigger storage, longer battery life, faster internet connectivity, better screen display and more immersive audio.
Beautiful in the inside and the outside, the HP Pavilion 15 is powered by 11th Generation Intel Core Processor and highlighted by an 86% screen-to-body ratio display. The sophisticated micro edge bezel is an attractive finish to improved functionalities that include bigger storage, longer battery life, easier accessibility, collaborative ports, and faster internet connectivity. The natural silver is only one of the four elegant designs available.