Every great thing starts with an idea. Whether it's your next big project, a huge creative collaboration, or something that breaks free from the norm, it starts with something that's inside you. It's that spark that can then be brought to life in ways that only you can, with the tools that you have. When it comes to bringing these great ideas to life, you need more than just the ordinary. Lenovo knows this, and it has created the IdeaPad Slim 5, Slim 5i, Flex 5, and Flex 5i ("i" is for Intel) to meet all your creative needs.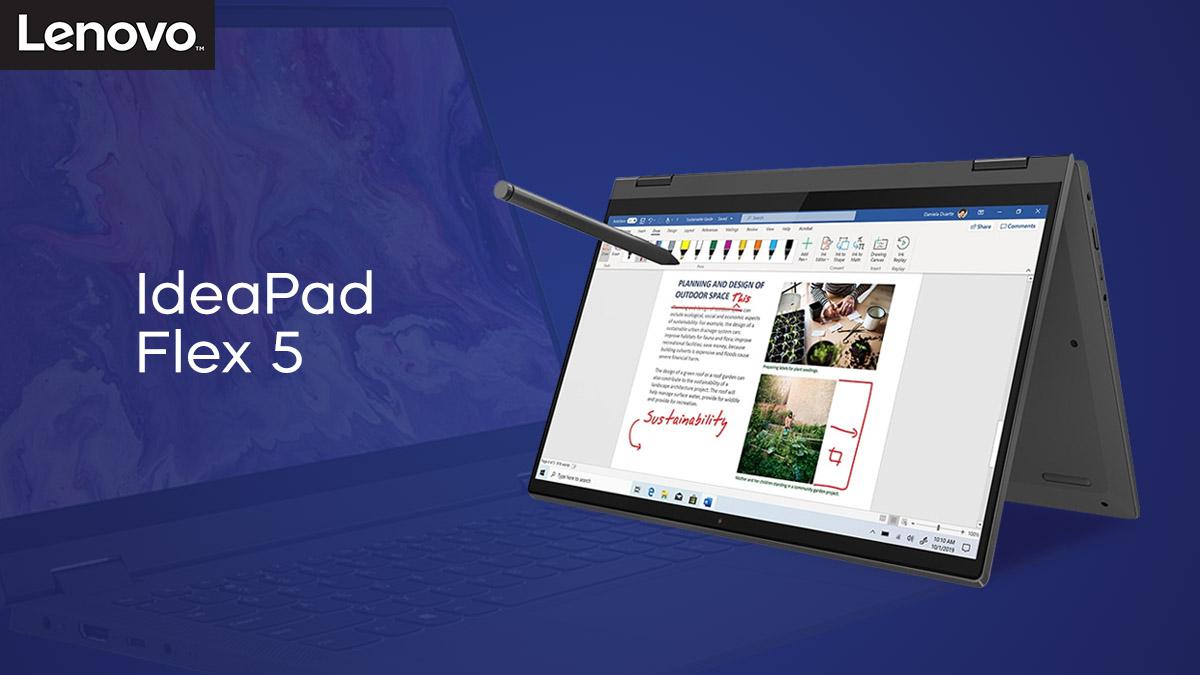 The IdeaPad Flex 5 and Flex 5i offer just that: flexibility. Whether it's putting the words into your next literary masterpiece, crushing that report, or bringing your art to life, the Flex 5 and Flex 5i are there to give you the freedom you need. With thin bezels around a gorgeous 14-inch FHD display, the Flex series gives you an uninterrupted window to your creativity. Should you need more room for your art, the display folds all the way around, thanks to a 360-degree hinge, for use with a digital pen to breathe life to your most vivid ideas, take notes, consume text, or mark documents up. Up to either an 11th Gen Intel Core i7 with MX 450 discrete graphics or an AMD Ryzen 7 4700U means you have all the muscle you need to see your vision come to life. Even after your work is done, its 12 hours of battery life means you'll have enough juice left to kick back and enjoy a show or five.
To push your creativity further, Lenovo pre-installed the IdeaPad Slim 5 and 5i and IdeaPad Flex 5 and 5i with Microsoft Office 2019 that's good for life with all the features available. Create stunning presentations, let your creative juices flow and take the world by storm with your literary prowess, or finish several worksheets and reports with ease while working or studying from home.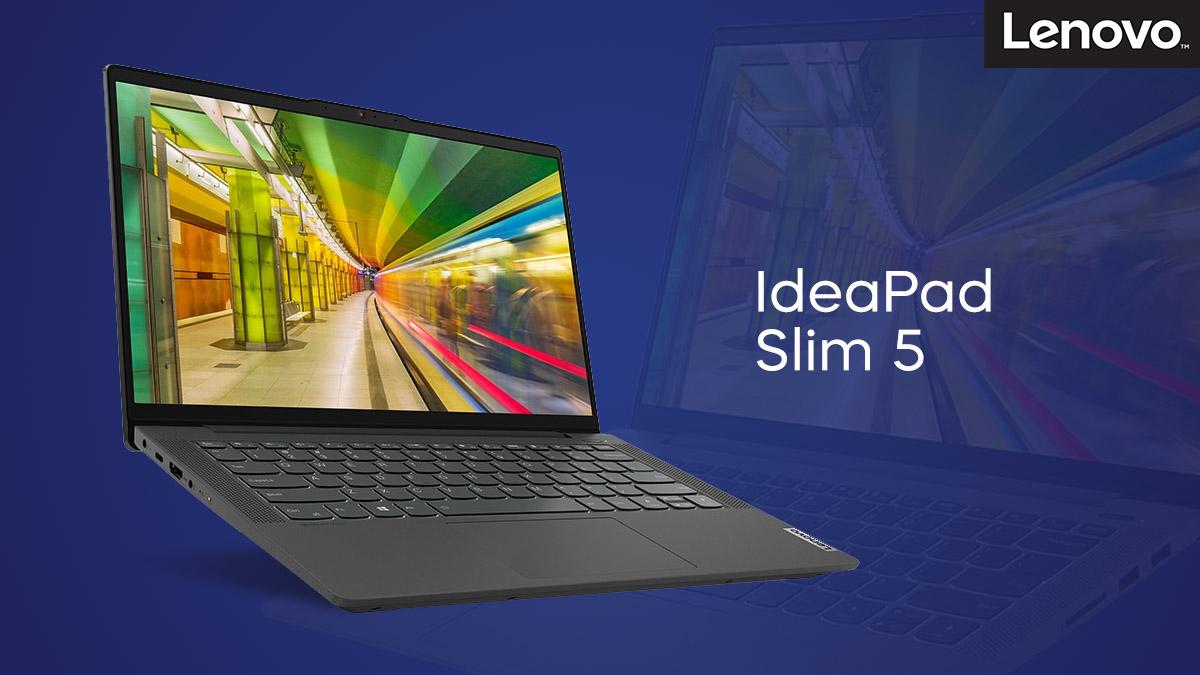 The IdeaPad Slim 5 and 5i are machines built with a keen eye to detail, for devices that feel every bit as good as they perform. Extras such as a USB-C power delivery port for convenient charging of your other devices and up to 17 hours of battery life for the 5i provide you all the power you need and more. Work, play, or do both at once, the IdeaPad Slim 5 and 5i have you covered. Versatile and ready to take on any task you throw at it, these devices offer up to either a 10th Gen Intel Core i7 or AMD Ryzen 7 4800U with up to 16GB of memory, and a large 15.6-inch display so you don't miss any details. Once you've crushed your productivity goals, you can kick back with the massive screen, or get your game on with up to NVIDIA MX450 discrete graphics.
Both sets of devices have fast SSD storage (plus a 1TB HDD for the Slim 5 devices), 2 hours of battery life on 15 minutes of charging, and a simple but effective privacy shutter, so you don't have to worry about your webcam. Security is increased even more thanks to a built-in fingerprint scanner on select models, so you can keep your personal projects personal.
Of course, turning ideas into reality can lead to wear and tear damage over time. Lenovo bundled the IdeaPad Slim 5 and 5i and IdeaPad Flex 5 and 5i with its exceptional 3-Year Premium Care Warranty solution. The Premium Care warranty gives you direct access to Lenovo engineers who can also personally visit your premises on the next business day if the need arises. The experts can also guide you on the basics of troubleshooting your devices, and can even provide an annual PC Health Check.
With its presence in over 180 markets worldwide, Lenovo's portfolio of strong, diversified businesses positions it well to lead in and enable Services-led transformation through Smarter Technology for All. It will continue to invest in the future technologies that will shape tomorrow and enable more people and businesses to unlock their potential.
You need a device that keeps up with your different passions and lets you live your most creative life. Why settle for anything less?
Contact any Lenovo authorized resellers to get your hands on an IdeaPad: http://lenovoph.com/authorizedresellers