Lenovo is making the summer season more exciting for Filipinos looking for a new laptop, as the brand releases a new range of PCs that are flexible, powerful, and provide limitless possibilities for today's digitally driven environment. The new devices are smarter, with integrated AI that can identify and customize performance levels depending on the needs of its user.
"PCs have now become an essential tool, regardless of the user's background or whether they're utilized for work or recreation. Our new devices combine what customers look for in those areas to become the ultimate companion tools that provide the reliable performance, connectivity, and entertainment needed as we move forward in this period where technology has become indispensable in daily life," said Michael Ngan, president and general manager, Lenovo Philippines.
New IdeaPads
Highlighting the new IdeaPads are the Lenovo IdeaPad Flex 5 and Lenovo IdeaPad Slim 5. The Lenovo IdeaPad 5 Flex was first announced at the 2020 CES in Las Vegas. This 2-in-1 laptop combines portability and power thanks to either a 10th gen Intel Core i7 processor or an AMD Ryzen 4000 series processor. Digital artists looking for a new device will have a field day with the Flex 5's FHD (14" or 15.6") IPS display which, bundled with the free digital pen, allows execution of various art styles on the 10-point multi-touch display. The IdeaPad 5 Flex starts at PHP 42,995.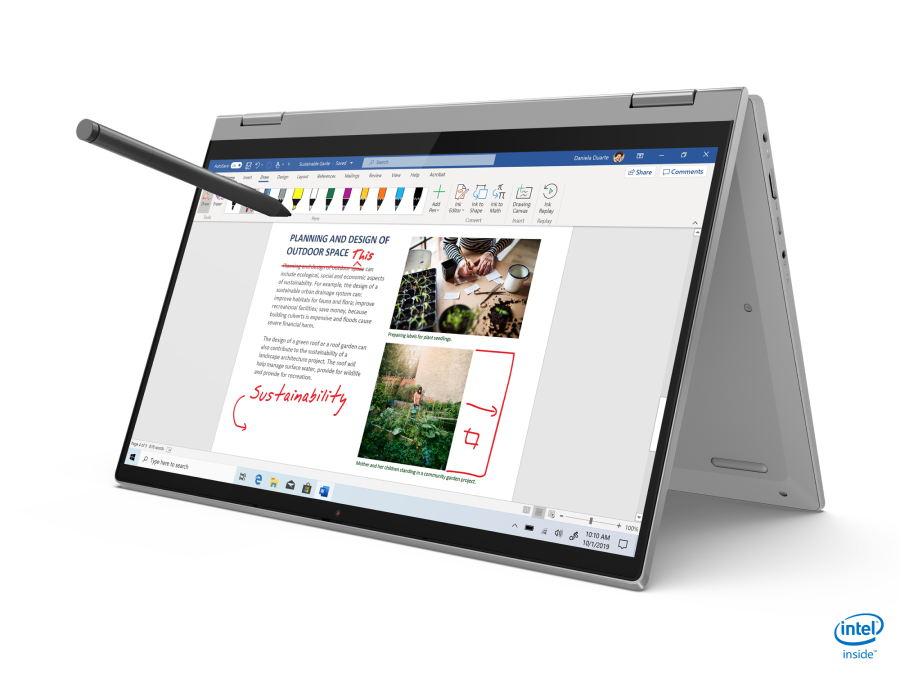 The IdeaPad Slim 5 is the non-2-in-1 variant of the Flex 5. The Slim 5 is made for modern professionals with its enterprise-level security and connectivity. It comes with a physical webcam shutter and also allows seamless collaboration with multiple I/O ports and SD card reader. The Slim 5's USB-C ports are also its most distinguished feature supporting DisplayPort video output and fast charging via PowerDelivery. Like the IdeaPad Flex 5, the Slim 5 will have up to either a 10th gen Core i7 processor or AMD's latest Ryzen 4000 series processor.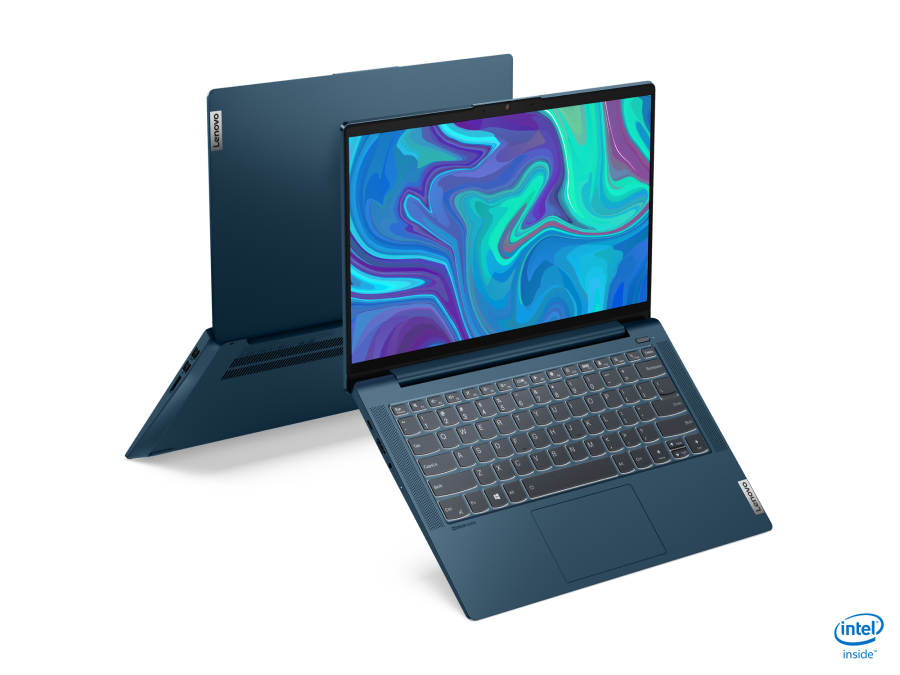 The refreshed version of the Lenovo IdeaPad S540 now has either up to 10th gen Intel Core i7 processor or an AMD Ryzen processor. The IdeaPad S540 now supports Windows Hello facial recognition log-in, and battery life improvement through AI with the Intelligent Thermal Solution (ITS) which allows users to shift processing powers among tasks. The IdeaPad S540 can come with either an AMD Ryzen 7 processor with 8GB RAM, 512GB SSD storage, and AMD Radeon Vega 8 graphics; or an Intel Core i7 10th gen processor with 16GB of RAM, 512 SSD storage, and integrated NVIDIA MX350 graphics.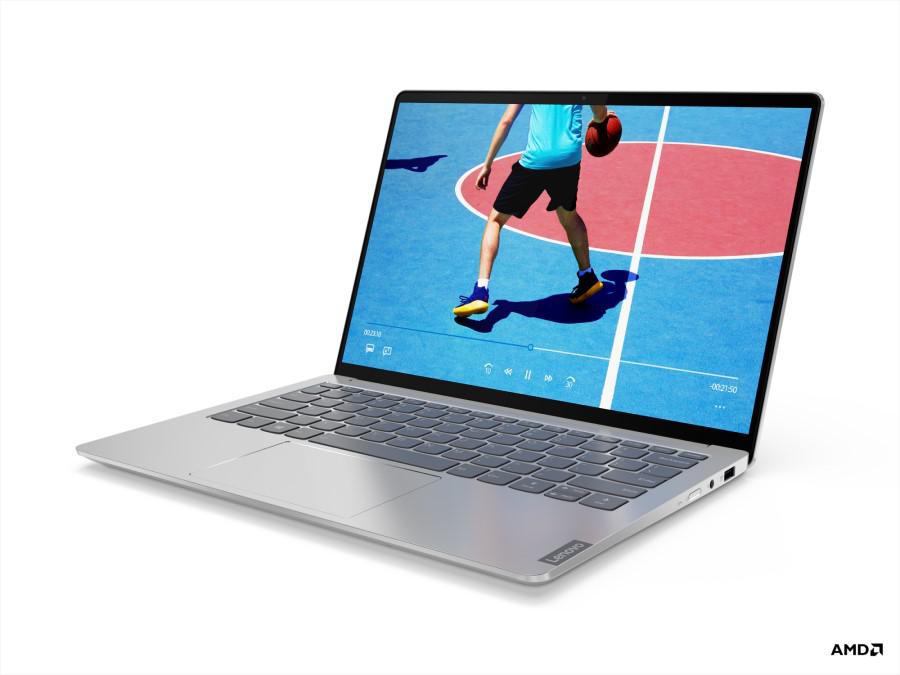 New Yoga S and Yoga C devices
There are also new Yoga S and convertible Yoga C laptops from Lenovo. The Yoga S series includes the Yoga S730, Yoga S740, and the Yoga S940. The Yoga S370 can now have up to a 10th gen Intel Core i7 processor and starts at PHP 54,995. The Yoga S740 can have up to a 9th gen Intel Core i9 processor with prices starting at PHP 66,995. The powerhouse Yoga S940 received a performance boost and now has a new variant that comes with a 10th gen Intel Core i7 processor. It retails for PHP 119,995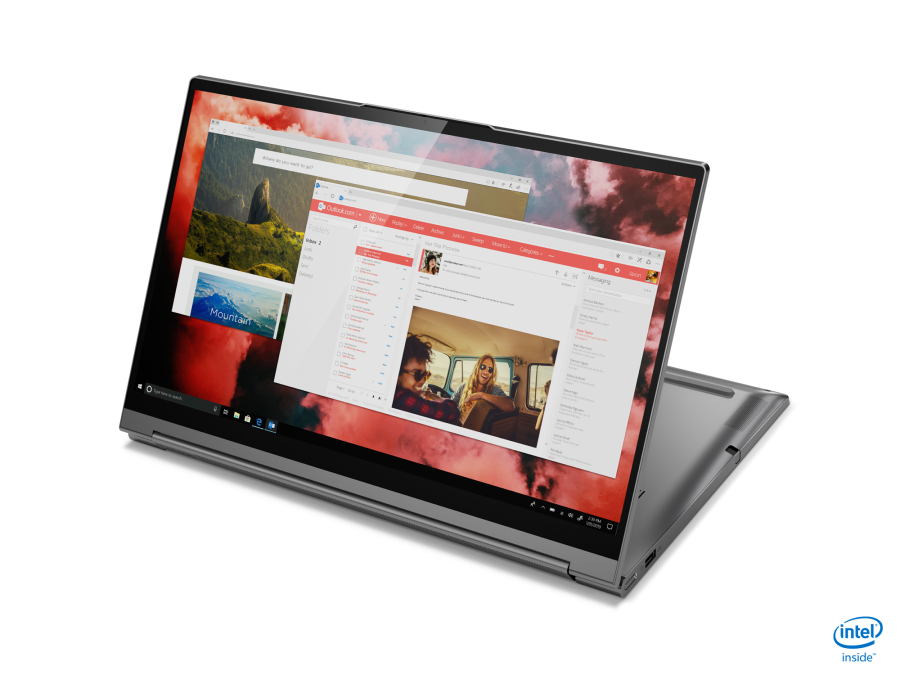 For the convertible Lenovo Yoga C series, Lenovo has added a cheaper 10th gen Core i5 variant for the Yoga C640 which will retail at PHP 54,995. Meanwhile, the Yoga C940 can now be had with up to a 10th gen Intel Core i7 processor with the base variant starting at PHP 89,995.
New Chromebooks
After much internal praise, Lenovo is also launching several new Chromebooks in the country. The Lenovo IdeaPad Slim 3 Chromebook will arrive in three variants and will come equipped with an Intel Celeron N4020 processor with prices starting as low as PHP 13,995.
The Lenovo Flex 3 Chromebook with an Intel Celeron N4020 has a price tag of PHP 20,995. The Lenovo Flex 5, on the other hand, can come with up to a 10th Intel Core i5 processor with price starting at PHP 31,995.
The new PC and bundled promos are part of Lenovo's overall summer campaign, the "Lenovo Summer Sale," launched last May 26. The new PCs are available in all Lenovo partner stores nationwide and online. A Lenovo Yoga Flagship Store opens on Lazada in June, to enable customers to access all the latest devices from the comfort of their home.
From June 1 to 30, 2020, buyers can enjoy premium gift items including software, accessories, and peripherals with their Lenovo device purchase.
Buyers of the new Yoga C and Yoga S devices will get more than PHP 40,000 worth of premium gifts including Herschel Trade Luggage, Herschel Little America Backpack, Lenovo's laptop powerbank, the new Lenovo Yoga Mouse, Lenovo's new B210 Backpack, Lifetime license to Microsoft Office Home and Student 2019, and a Lenovo 7" Tab E7 3G.
Buyers of the new IdeaPad Slim 5 or Flex 5 bundles will get more than PHP 20,000 worth of gifts such as a Herschel Little America Backpack, Lenovo's B210 Backpack, Lenovo's 65W travel adapter, and a Lifetime license to Microsoft Office Home and Student 2020.
Each purchase is valid for one promotional bundle only and cannot be used in conjunction with any other offers and other promotions. Customers may claim their gifts up to 60 days from the date of purchase.
For the full mechanics or to submit a claim customers can visit https://bit.ly/LenovoSummerSalePromo2020.