Nowadays, there is one great reason for parents to invest in personal computers and household printers—learn from home.
And while there may be a lot of brands and products in the market to choose from, HP gives moms and dads the best reasons why they should pick the HP Smart Tank printers.
Reason 1: Print, copy, scan features
The HP Smart Tank 515 wireless and Smart Tank 500 offer versatility with their printer, copier and scanner functions. This makes them ideal tools, along with a computer, to help enhance the children's online learning. With the all-in-one printers, they can easily print everyday worksheets, copy manuals, and scan finished home works on an A4-sized flatbed scanner for sharing online.
Reason 2: Prints up to 8,000 colored or 6,000 black pages
With their high-capacity integrated ink tank system, the HP Smart Tank 515 and Smart Tank 500 can continuously print 8,000 colored pages or 6,000 black pages, making them high-volume, low-cost printers that are perfect for budget-conscious parents and students who need to print volumes of research paper. The transparent ink tank can easily be monitored and refilled, even by older kids, using spill-free, resealable ink bottles.
Reason 3: Affordable ink bottles
The HP Smart Tank 515 or Smart Tank 500 uses a set of Original HP inks— Cyan, Magenta, Yellow. These come in bottles priced at P275 each while the GT53XL Original HP Black ink bottle is priced at P330. The individual inks enable users to simply buy whatever color they need.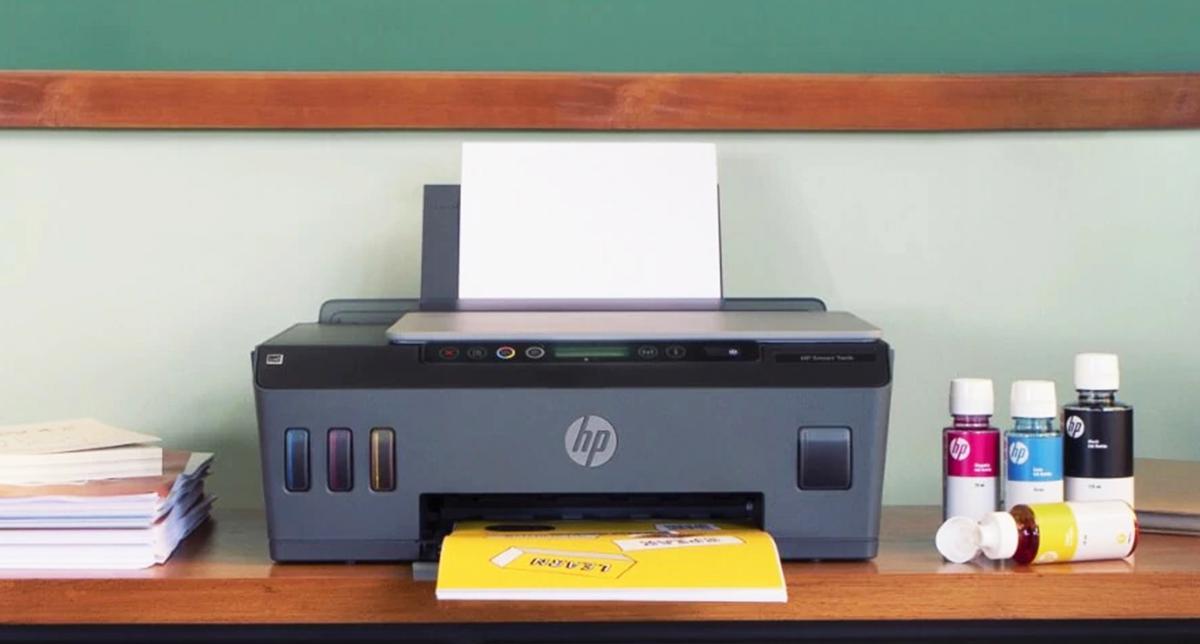 Reason 4: 2-year home service warranty
To ensure the Smart Tank printers will continue to provide learn-from-home printing essentials, they have a 2-year onsite warranty that enables users to get a "good as new" unit delivered to their homes to replace printers which have unresolved problems. The coverage usually lasts for two (2) years or until the unit has printed 30,000 pages, whichever comes first. Customers can report printer problems thru HP Ink Tank Service hotline numbers 1-800-1441-0094 (toll-free), +63917-1394357 (SMS/Viber), or +632-8395-3329 (contact center).
Reason 5: Replaceable print heads
In the long run, choosing the HP Smart Tank 515 and Smart Tank 500 will allow parents to save on printer repair and replacement costs, as damaged print heads can be replaced with original HP print heads that can be easily installed using a step-by-step process. The print heads are available at HP authorized resellers and Service Centers nationwide.
Reason 6: Print and scan anywhere, anytime
Using the mobile printing feature of the HP Smart Tank 515, users can access the printer through the HP Smart app installed in their smartphones and tablets, to print almost anything, from anywhere, at any time; send prints on the go; and share documents and images directly from their mobile devices. This is ideal for mobile parents who need to help their kids with assignments and projects.
Reason 7: Order ink bottles online easily
By choosing HP Smart Tank 515 or Smart Tank 500, one can also avail of exclusive HP services such as fast and convenient ordering of print supplies online. Getting Original HP inks at the HP Lazada flagship store also entitles buyers to free deliveries within Metro Manila and other selected areas.
Reason 8: Get exclusive promotions from Lazada, Shopee and retail stores
The HP Smart Tank 515 AIO printer is available for PHP 9,295 while the HP Smart Tank 500 is available for only PHP 7,950 at the HP Lazada and Shopee online stores, and all authorized HP resellers nationwide.