The world leader in gaming hardware, launches a suite of gaming laptops, MSI, launches a suite of gaming laptops powered by Intel 8th Generation processors, headlined by two models: the new GS65 Stealth Thin gaming notebook and GE Raider RGB Edition. MSI is also announcing new generation processor updates to its GP, GL and GV lines.
GS65 Stealth Thin Gaming Laptop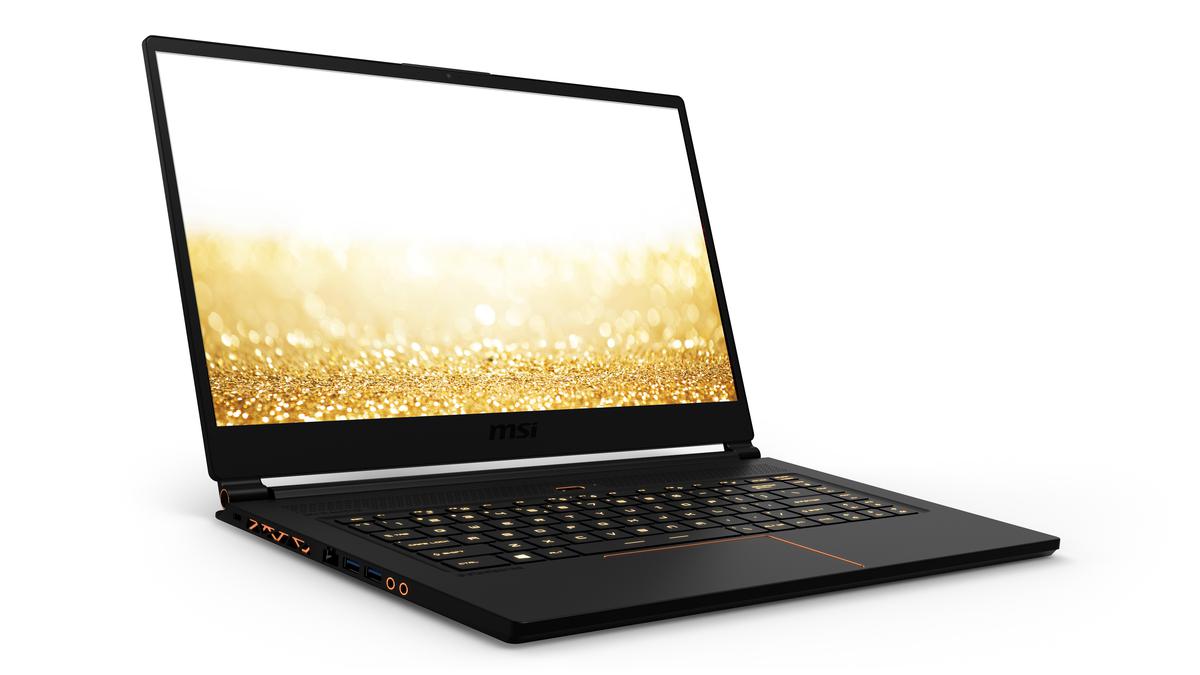 The GS65 Stealth Thin is the first gaming laptop to feature a 144Hz 7ms IPS display with 4.9mm bezels – achieving a stunning 82 percent screen-to-body ratio. While the bezels are extremely thin, MSI did not compromise on the placement of the webcam. MSI left just enough room in the top bezel for the webcam, as opposed to being awkwardly placed within the bottom bezel. With its thin dimensions and golden styling, the MSI GS65 Stealth Thin brings gaming laptops into a new stylish era.
Stealth Pro Processor Updates
In addition to the new GS65 Stealth Thin, MSI's entire Stealth Pro line is also getting upgraded with the newest processors. The new processor improves performance by almost 20 percent compared to the previous generation. The new Stealth Pro laptops also feature 102 keys of per-key RGB lighting, smaller fan blades, Dynaudio Certified speakers, upgraded Killer 1550 and Bluetooth v5, and Dragon Center 2.0.
First announced at CES to high praise, the GE63/73 Raider RGB Edition is inspired by sports cars and the PC Master Race's love for RGB. It was perfectly crafted for ultra-illumination with RGB lighting on the top cover, keyboard and USB ports. The top cover features 24 separate zones of RGB lighting with more than 16.8 million colors available.
GE Raider RGB Edition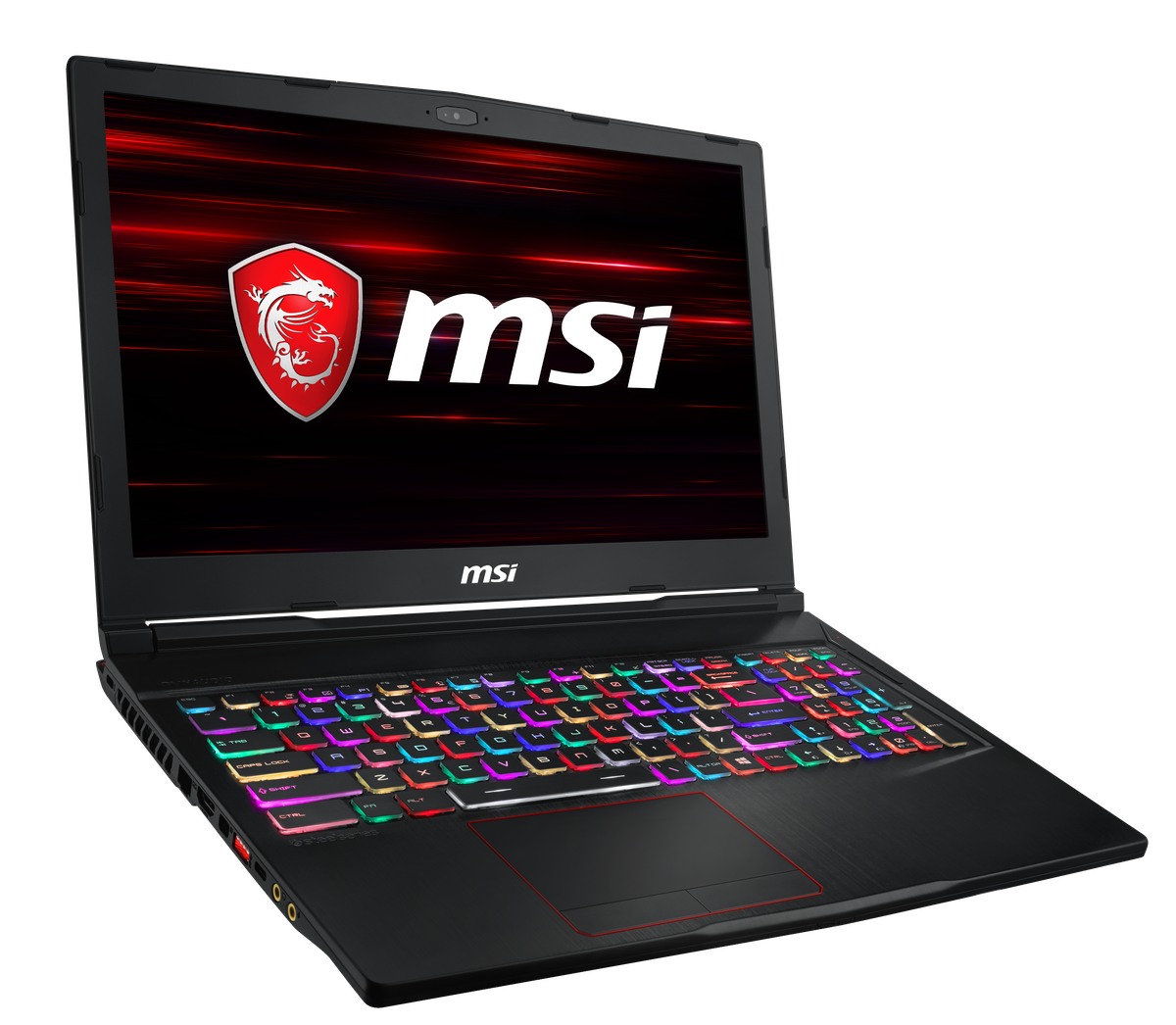 The GE Raider RGB Edition is configurable with up to the latest 8th generation Intel Core i7 processor and NVIDIA GeForce® GTX 1070 graphics. Additionally, the Raider can be equipped with up to a 120Hz 3ms. This high performance is cooled by MSI Cooler Boost 5, a cooling design with dual fans and seven copper heat pipes offering the most stable experience on a laptop.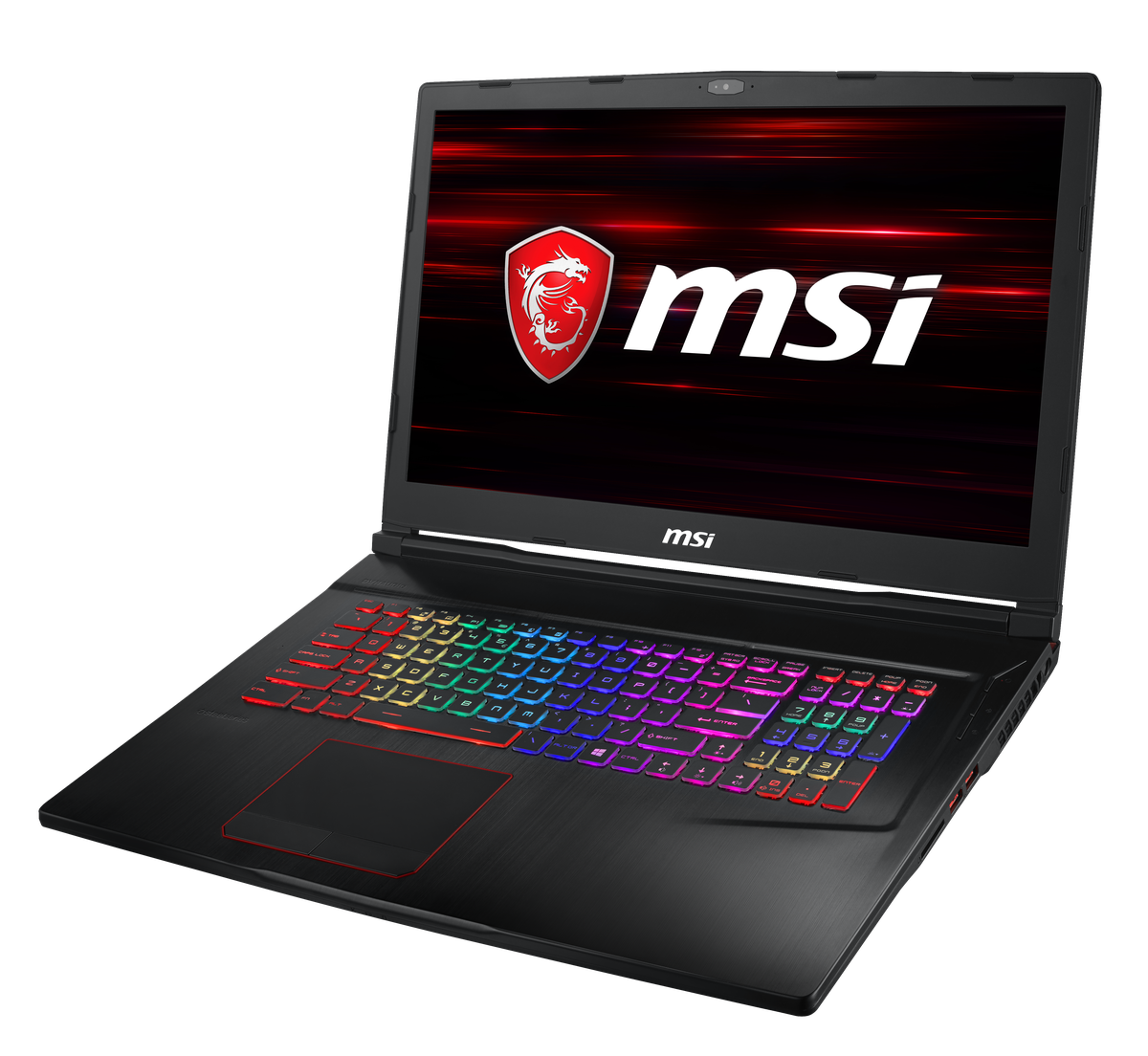 With Nahimic 3, Killer networking, Bluetooth 5.0, and much more, the GE Raider comes with many exclusive features and the latest technology under the hood. Both gamers and power users alike can take advantage of the well-refined powerful laptop to enjoy huge boost in gaming experience and productivity. The GE63/73 Raider RGB undoubtedly stands out from the crowd and is surely a choice that's too shiny to ignore.
GT75 Titan with i7 Hexacore Processor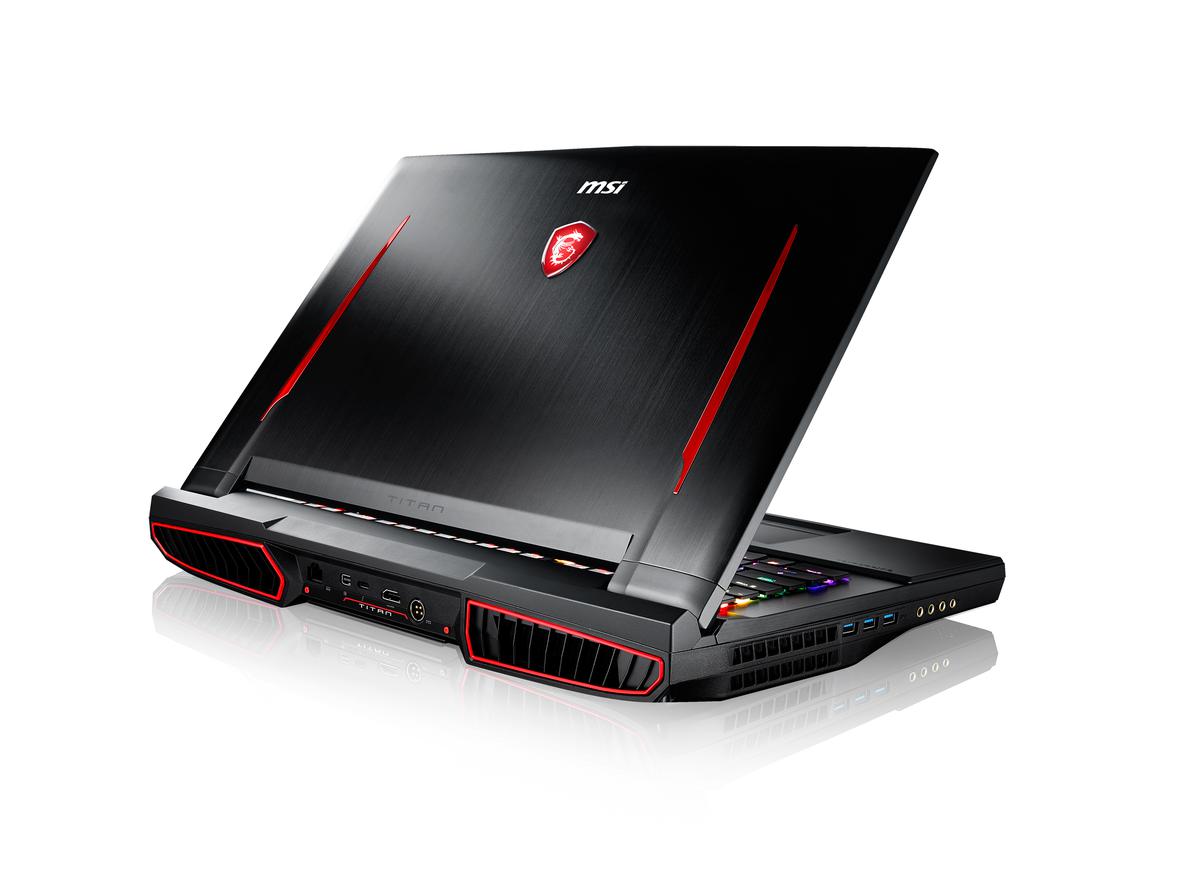 GT75 Titan is one of the first gaming laptop to ever feature Intel Core i7-8750H Processor. With MSI exclusive Cooler Boost Titan Cooling Design, the newest 8th generation processor unleashes its full potential with such extreme performance. With 6 Cores, the 8th gen processor elevates the highest computing performance ever. Paired with NVIDIA GeForce GTX 1070, the GT75 once again exceeds the laptop performance boundaries.
More Intel 8th Generation Processor Updates
In addition to all the exciting new products listed above, laptops acrossMSI's lines are getting updated with the newest 8th generation processors including the GP, GL and GV series.
All of the new laptops will be available for pre-order on up to May 6, 2018 at MSI Concept Stores and select MSI Authorized Re-sellers.