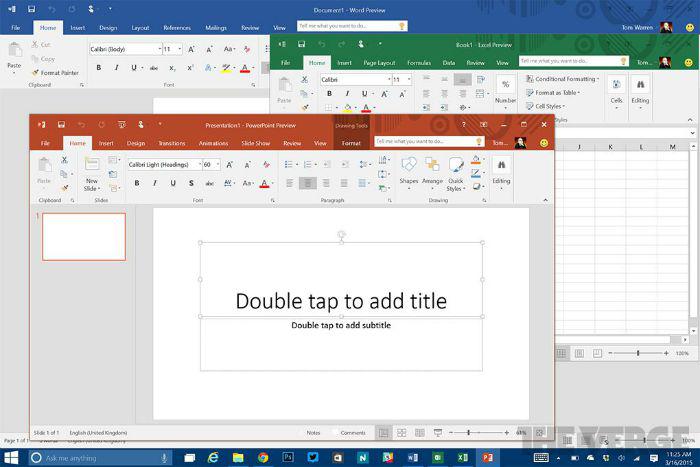 source: theverge.com
Back in July, Microsoft released the new Office 2016 for mac. For Microsoft users, the update will soon be released.
Microsoft will release Office 2016 for Windows on September 22.
"You may have heard the rumors, but today I'm happy to confirm that Office 2016 will be broadly available starting on September 22nd," announced Microsoft's Julia White, general manager of Office 365 Technical Product Management. "If you have a volume licensing agreement in place, you can download Office 2016 from the Volume Licensing Service Center starting October 1st." – techtimes.com
There's no major upgrade in the upcoming Office 2016, but there are few changes that are essential to document sharing and data storage.
According to The Verge, several updates "include real-time editing by multiple people within the desktop apps, as well as new design themes. There's a dark theme and a "colorful" theme, which basically just makes the apps look like they already do on basically every other platform, with big blue, green, red, or purple bars streaming across the top of each app to correspond with its icon color". Excel app is now upgraded with new charts. Data Loss Prevention and Multi-factor Authentication for Office 2016 apps are also added.
Reference: http://www.theverge.com/2015/9/10/9300737/office-2016-windows-september-22nd-release-date, http://www.techtimes.com/articles/84280/20150912/microsoft-officially-confirms-office-2016-release-date-for-windows-and-its-soon.htm