Smart Padala, the remittance brand of PayMaya Philippines, has just announced its new campaign along with the introduction of Angel Locsin as its brand ambassador.
The new campaign aims to reinforce the brand message of Smart Padala—PadaLapit–which is projected to further strengthen its leadership in the remittance service industry.
Based on data from the first National Baseline Survey on Financial Inclusion released by the Bangko Sentral ng Pilipinas mid-2015, it is estimated that on average, Filipinos take around 22 minutes to reach the nearest financial services touch point. This amounts to an average of PHP 43 for a roundtrip fare.
Now with 15,000 Smart Padala partner centers nationwide, customers who need to send or receive money remittances need not to travel and spend resources as there's a Smart Padala center virtually at every corner. These centers include the recently launched Smart Padala International flagship stores that enable Filipinos to receive the remittances of their loved ones abroad.
On top of enabling accessible, convenient, and secure mobile money remittance, Smart Padala also fosters entrepreneurship in the community.
"The backbone of our business is our army of Smart Padala community partners. Part of our mission is to help families and communities by providing micro-entrepreneurship opportunities. Anyone can be our partner and open a Padala center — all they need is a cellular phone, our basic business documentary requirements, and the driving passion to be of service," said Paolo Azzola, Managing Director and co-COO of PayMaya Philippines.
Smart Padala has also been deploying consumer-oriented promotions such as its Padalang Padalow for lower customer service fees and incentives to Padala partners. Meanwhile, its Pick-Up Anywhere service allows users to send money to anyone, regardless of mobile network, to be redeemed at any Smart Padala center nationwide.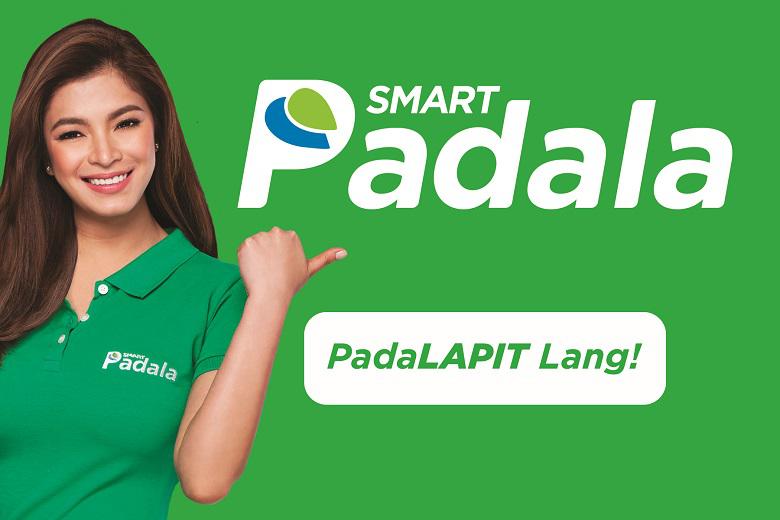 Along the launch of Smart Padala's newest thrust in the remittance service industry, they also announced family-oriented and advocate of various causes, Angel Locsin as its brand ambassador.