Passengers traveling via sea to and from the Port of Cagayan de Oro can now enjoy fast, free and fiber-powered Wi-Fi service while waiting for their trips at the new passenger terminal after PLDT and its wireless subsidiary Smart Communications, Inc. (Smart) fired up carrier-grade Smart WiFi in one of the country's major gateway ports.
A key transportation gateway to and from Mindanao, the Port of Cagayan de Oro serves over 1.2 million passengers a year. Crucial to both industry and tourism, the port is the entry and exit point of goods and passengers for Cagayan de Oro, Manila, Cebu, Camiguin, Bacolod and Iloilo. The new two-story terminal, which was inaugurated in July last year, can accommodate around 3,000 passengers during peak passenger season.
"We are happy to partner with PLDT and Smart in bringing world-class connectivity to the world-class Port of Cagayan de Oro and ensuring that travelers going through our passenger terminal have access to a fast and reliable Wi-Fi connection," said Jessica Angeles, Philippine Ports Authority Passenger Terminal complex manager. 
"By rolling out carrier-grade, fiber-powered Smart WiFi in the Port of Cagayan, PLDT and Smart are empowering the tourism industry, businesses, and millions of passengers traveling to and from this key Mindanao transport hub," said Juan Victor Hernandez, PLDT senior vice president and head of enterprise. 
"With Smart WiFi in place, passengers can keep their families updated, stay on top of work and emails, or share their photos and videos while at the terminal," Hernandez added.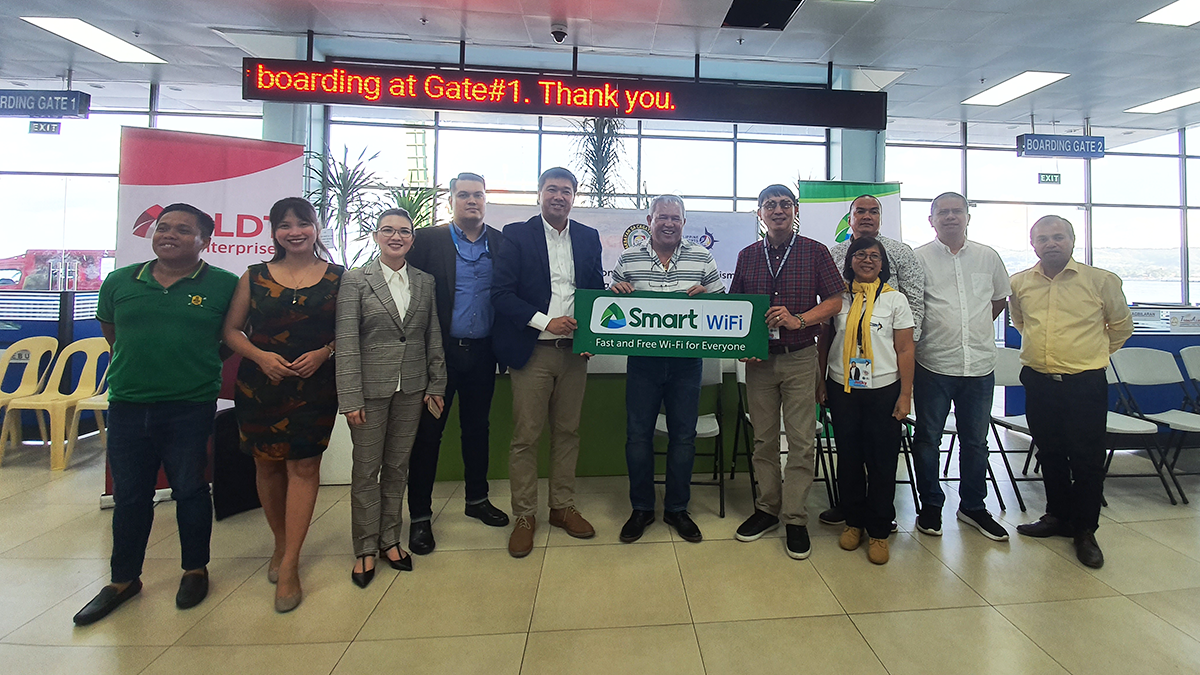 "I am really thankful for Smart for helping Kagay-anons connect through technology," said Cagayan de Oro City Mayor Oscar Moreno. "Connectivity is really important in many ways. With Smart WiFi, people would be able to connect with their loved ones and students who wish to study using the internet may do so while waiting for boarding time."
Aside from the Port of Cagayan de Oro, Smart WiFi is also available in Provincial Capitol of Misamis Oriental, One Providence, Cagayan Town Center, Robinsons Cagayan de Oro and Liceo de Cagayan.
The nationwide rollout of Smart WiFi complements Smart's ongoing network expansion and modernization program across the Philippines.