Global display brand, ViewSonic, recently introduced its latest lineup of monitors at the CES 2020. Held at Las Vegas, the ELITE segment includes large-screen and curved gaming monitors.
Spearheading the ELITE series is the XG270, an NVIDIA G-SYNC compatible display with a responsive refresh rate of up to 240 Hz. It brings superior gaming experience, with ViewSonic ELITE partnering with Blur Busters to tune PureXP, the specialized strobe backlight technology for the ELITE lineup. It supercharges Moving Picture Response Time (MPRT), achieving MPRT as low as .6 milliseconds to deliver the purest experience in display motion clarity. The XG270 is dubbed as the world's first Blur Buster-approved monitor that provides gamers both fast GtG and fast MPRT options.
The ELITE XG550, on the other hand, is a 55-inch OLED display with a responsive frame rate of up to 120 Hz. It has an ultra-high-definition resolution (3840 x 2160) and a .5ms (GtG) response time perfect for next-gen consoles and AAA-titles. In-game environments come to life through its exceptional contrast on its OLED panel, thanks to its 99% DCI-P3 color support. With its narrow bezels and ELITE RGB accent lighting, the XG550 fits into any gaming environment.
A curved gaming monitor, the ELITE XG270QC has a 27-inch QHD display with a 1500R curvature. The XG270QC elevates gaming experience through its 550 cd/m2 luminance and wide DCI-P3 >90% color coverage. The monitor is fully loaded with a 165 Hz refresh rate, 3ms (1ms MPRT) response time, and AMD FreeSync Premium Pro technology for seamless gaming.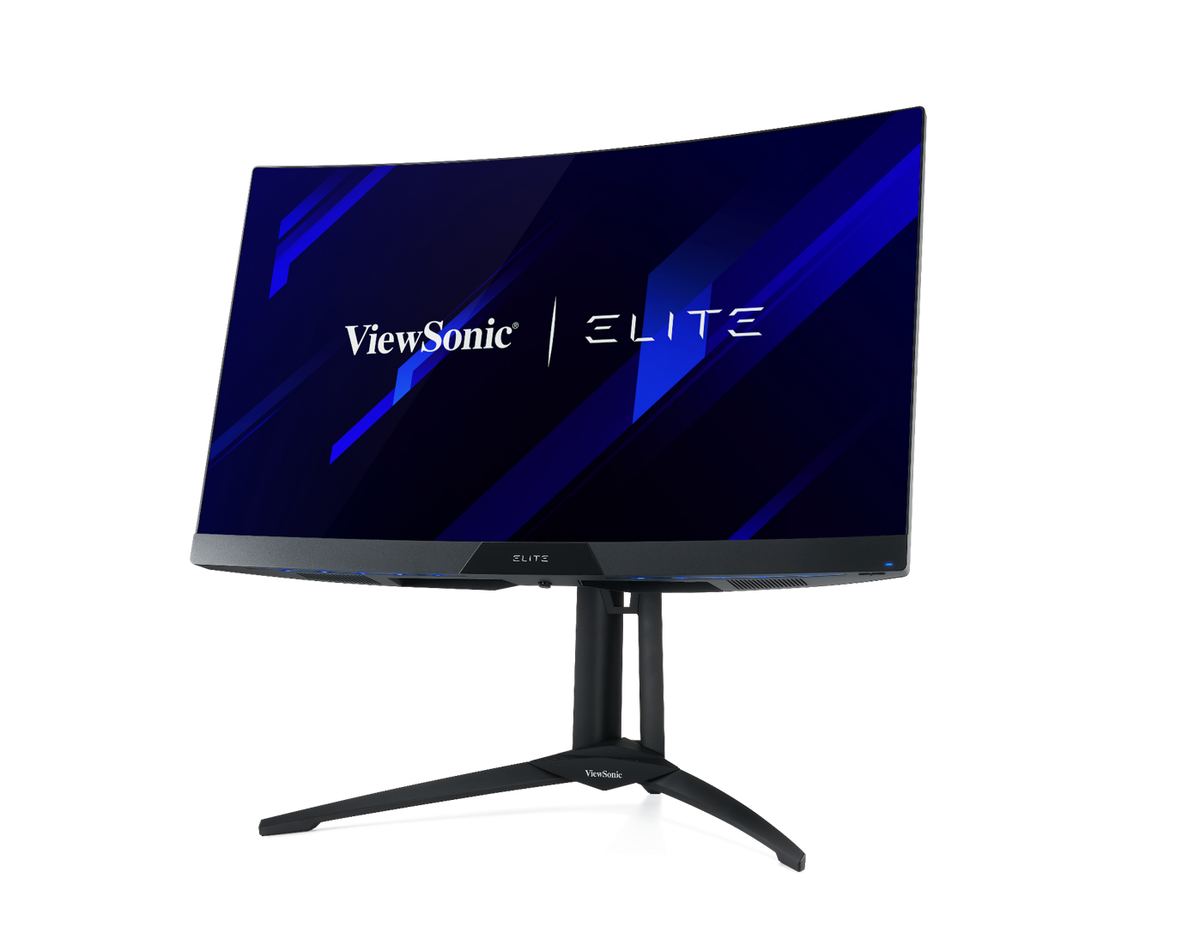 With the launch of the new XG27 series and XG270QC, ViewSonic also introduced a dedicated software for optimizing its gaming monitors. Compatible with Razer Chroma and Thermaltake TT RGB Plus, the Elite Display Controller allows gamers to sync their gaming peripherals with other ViewSonic ELITE gaming monitors. This provides the freedom to the users in controlling their devices.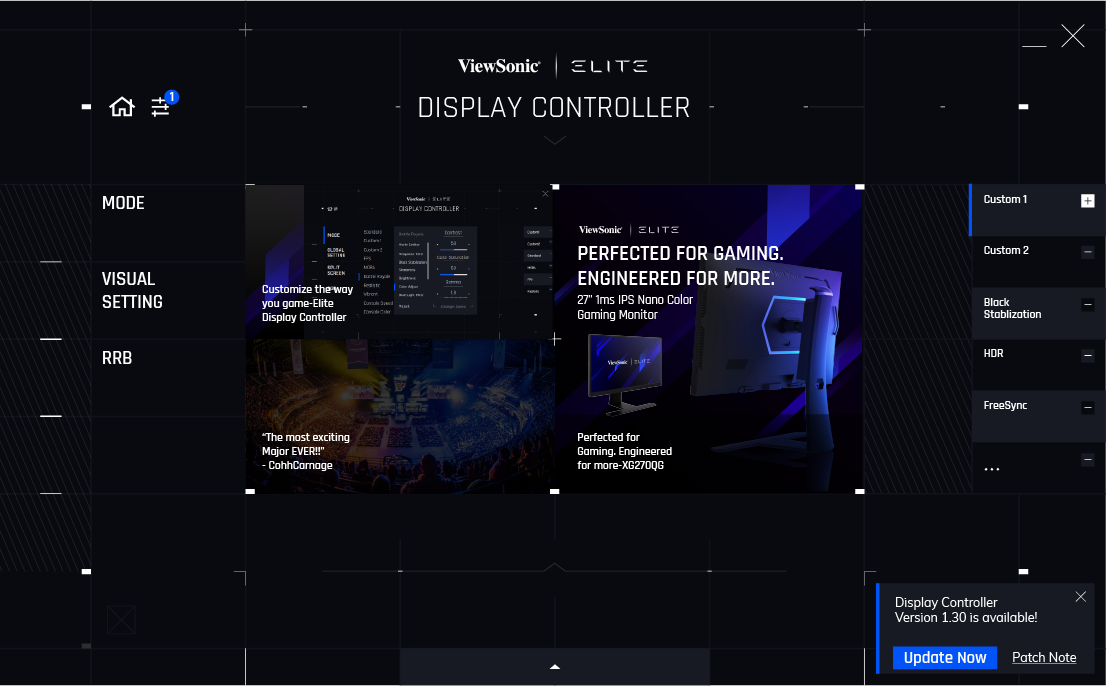 Another part of the series is the ELITE Ally, a USB-connected touchscreen device that gives quick access to on-screen display settings such as game modes, adaptive sync, HDR, brightness,
contrast, RGB lighting and more. This provides convenient fine-tuning of the monitor without actually touching it or opening the software. Currently, the ELITE Ally peripheral is only compatible with select ViewSonic ELITE gaming monitors.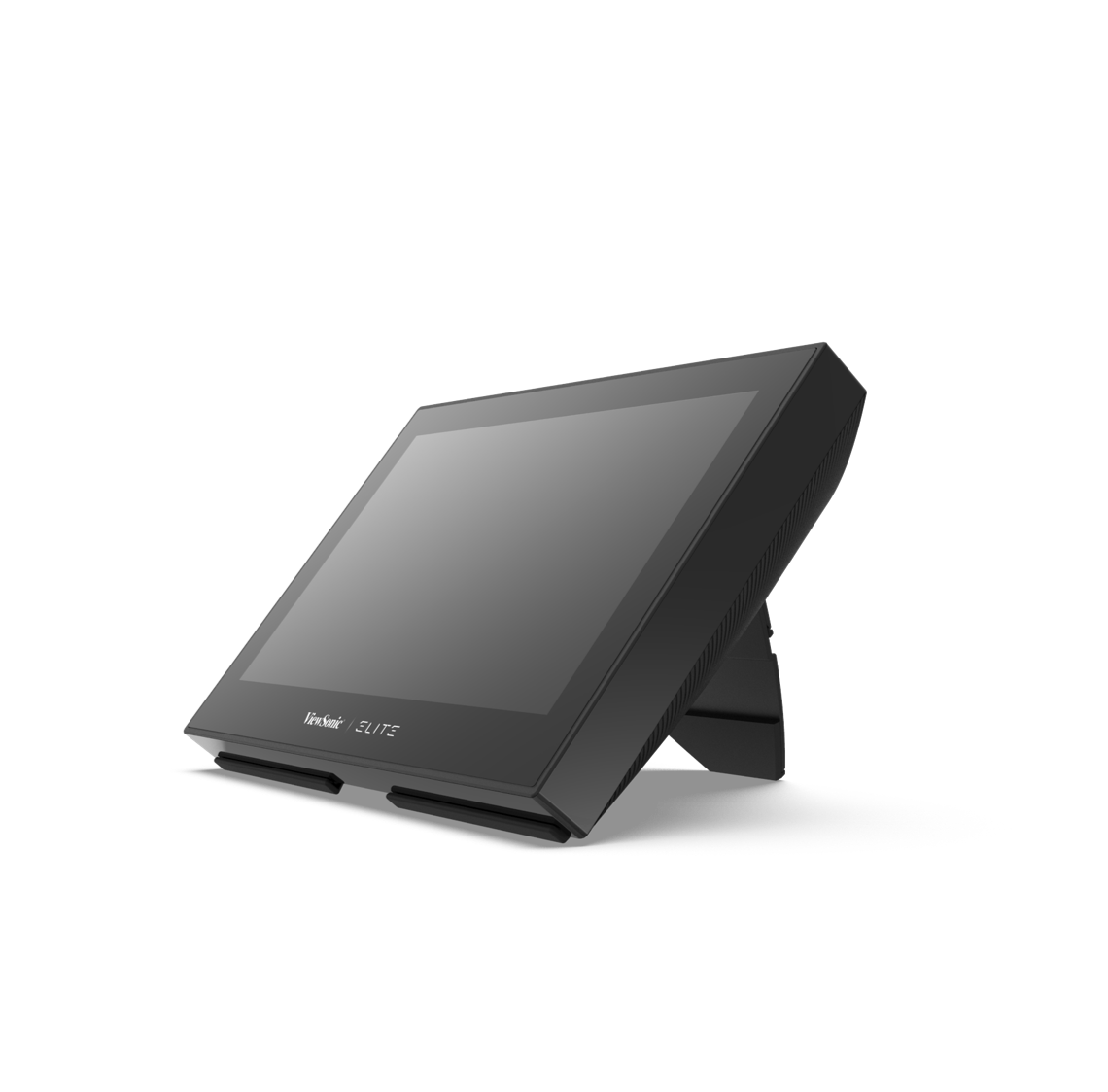 The ViewSonic ELITE XG270QG and ELITE XG270 are now available worldwide while the ELITE XG270QC will be for sale globally in March 2020. Gamers may need to wait a little longer for the ELITE XG550 with its global launch in the last quarter of 2020.
You may now download the beta version of the ELITE Display Controller. However, the final update is set to be released on February 2020.