Acer Philippines, a world leader in tech, together with retail giant, SM Supermalls, has introduced an exciting treat for Filipinos this season of thanksgiving.
Touted #MalayangPasko, this holiday promo brings exciting offers for shoppers. With Acer enabling people through innovative technologies and SM Supermalls staying true to its vision "we got it all for you," the partnership was forged to create more possibilities for people, across different lifestyles.
The promo which will run until December 31 of this year, entitles shoppers of qualifying Windows-based Acer Aspire laptops, desktops, and All-In-Ones with The SM Store Exclusive Promotional Shopping Vouchers, which can be used to purchase items from over 100 brands in-store.
Customers will get shopping vouchers worth PHP 5,000  for every purchase of Intel Core i7-powered laptops and desktops; PHP 3,000 for Intel Core i5-powered laptops and desktops; and PHP 1,000 for Intel Core i3-powered laptops and desktops, and projectors. The vouchers can be claimed with a printout of the warranty registration confirmation of the purchased product at select Acer stores and service centers.
"This year, as a thank you for keeping Acer as the leading PC brand in the country, we want our gift to really bring joy, and the best way we can do that is to give consumers the freedom to choose their gift," shares Sue Ong-Lim, Acer Philippines' Sales and Marketing director. "Hand in hand with SM, we give our consumers access to an array of products, where they will surely find something to brighten their holidays."
To further make the shopping experience rewarding, SM Advantage card, SM Prestige card, or BDO Rewards card holders will get 10 times more SMAC points whenever they purchase items using their exclusive promotional voucher in The SM Store.
"The SM Store is grateful and deeply honored to have been chosen by Acer as a partner for its Holiday Promo," shares Chelo Monasterio, president of The SM Store. "We hope that with SM's help, Acer will be able to truly bring the festive spirit of Christmas."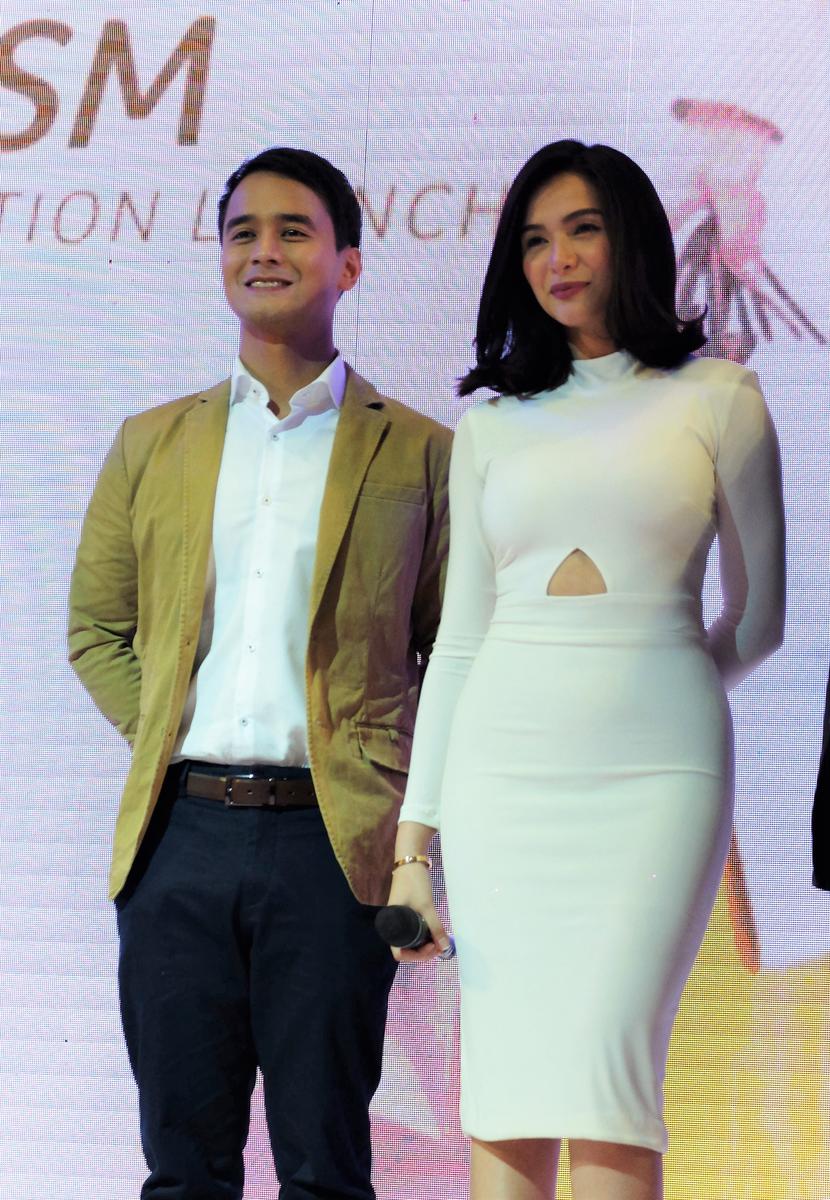 During the promo launch, new Acer endorsers JM De Guzman and Jennylyn Mercado were also introduced. Meanwhile, singer Morissette Amon set the mood by performing hit songs.
To know more about #MalayangPasko, visit the Acer Philippines Facebook Page at www.facebook.com/AcerPH and the Acer Philippines website at www.acer.com.ph, and follow @acerphils on Twitter. You may also purchase online via http://ph-store.acer.com/.