XD Design, a Dutch company with a Shanghai-based design studio aims to elevate everyday products through thoughtful design executions. Armed with 15 Red Dot Design awards and 2 Good Design awards, XD Design caused a ripple in the market when it launched the Bobby anti-theft backpack. Born out of a Kickstarter Project, the revolutionary Bobby anti-theft backpack is now an in-demand everyday essential sported by fearless individuals who live for "Brighter Days."
Growing ever more popular around the globe, XD Design's bold and dynamic range of anti-theft backpacks has finally made it to the Philippines through the Primer Group of Companies. With one of Asia's leading retail giant serving as the exclusive distributor of XD Design in the Philippines, XD Design can now be found in all Bratpack, and select The Travel Club and R.O.X. concept stores.
Signaling a new era in the way bags are created; XD Design's backpacks takes inspiration from the limitless potentials that life can offer. Believing that people should not be held back by unnecessary fears and doubts, each XD Design bag is constructed with features that will ensure the protection of your belongings. Get all these and more without compromising each bag's style and aesthetic elements.
Take for example XD Design's most iconic product, the Bobby Original Anti-Theft backpack. With its hidden zippers and pockets, cut-proof material, water-repellent fabric, illuminating safety strips, integrated USB charging port, and shock-proof compartments, it is evident that XD Design takes into serious consideration the needs and varying style preferences of today's gamechangers.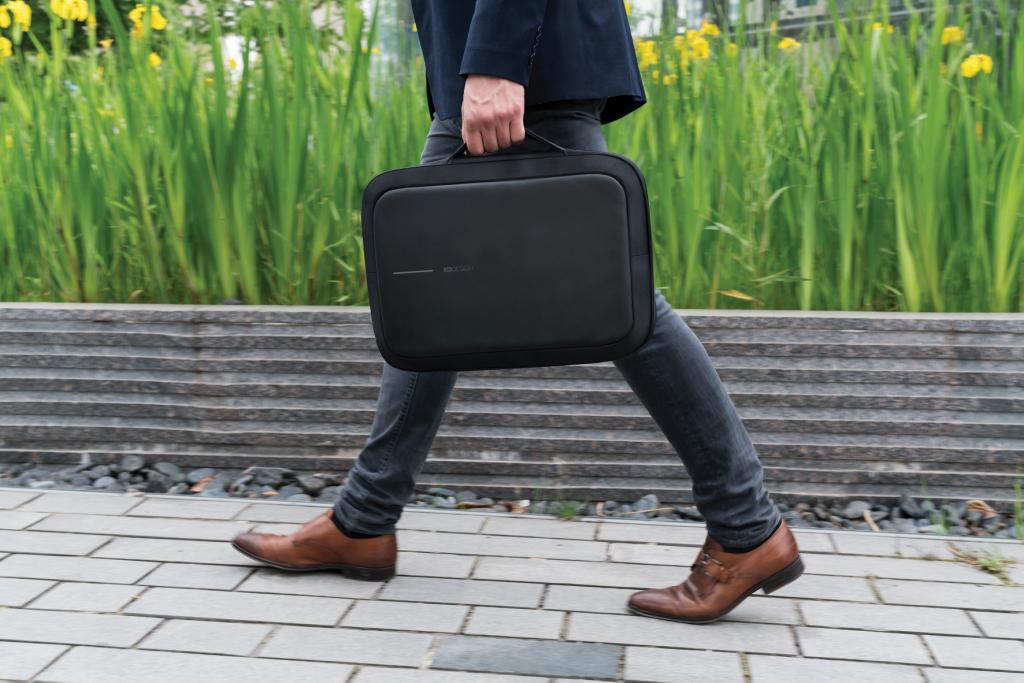 Another XD Design favorite is the Bobby Bizz. As the name suggests, the Bobby Bizz is ideal for hardworking folks with its dual function design. Easily turn the Bobby Bizz into a backpack or briefcase by interchanging between its shoulder and back straps. It also has an inner metal frame and an innovative zinc alloy lock to secure the bag to any fixed object, features exclusive to the Bobby Bizz. Like the other Bobbies, it's also made of a cut-proof fabric, has hidden zippers and pockets, an integrated USB charging port, and illuminating safety strips.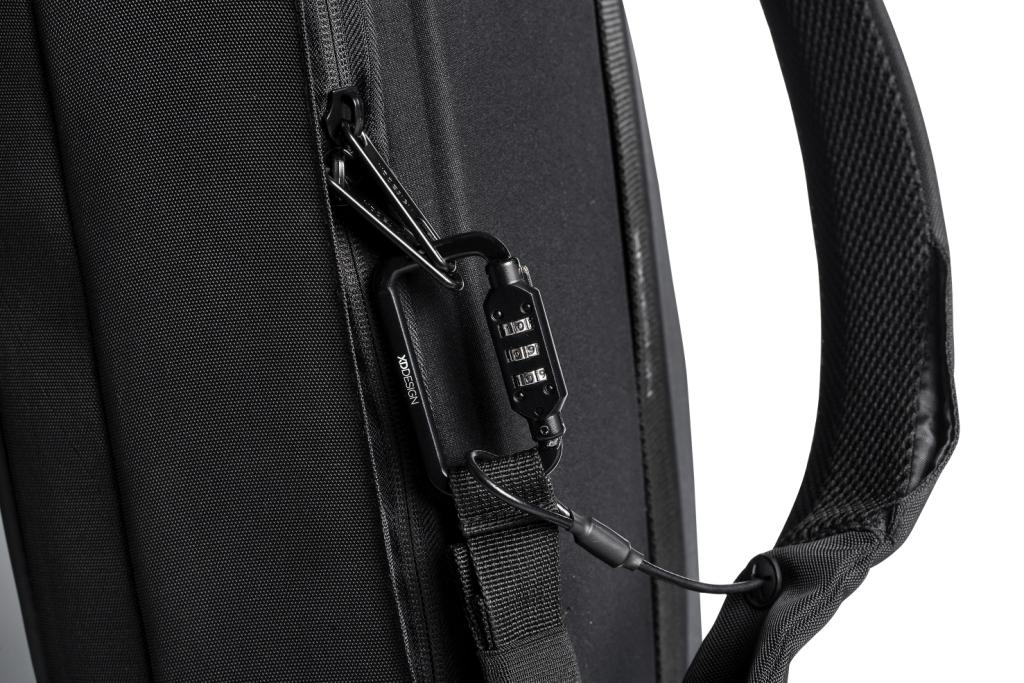 Ideal for those who prefer something more colorful is Bobby Compact Anti-Theft Backpack. Apart from bearing XD Design's signature range of features such as a cut-proof material and water-repellent fabric, hidden zippers and pockets, integrated USB charging port, luggage strap, shock-proof compartments, and illuminating safety strips, the Bobby Compact comes with two extra features – an integrated rain cover at the bottom of the bag and a shopping tote can easily be stored inside the bag.
Hailed as the perfect travel companion by adventure seekers who also enjoy navigating through the energetic urban jungle is the Bobby Urban. Made from the highest quality anti-cut fabric that even includes fiber glass, this bag will definitely make you worry less about snatchers when you're out exploring. It has an expandable capacity (up to 27L) plus, and boasts of an incredible range of features such as a quick access RFID compartment, hidden pockets, reflective strips, padded dividers on the inside, integrated key leash, and an additional capacity 30x30cm net.
Psyched about the Bobby Urban but want it in a different color? Conceived to offer more color varieties such as grey, navy, and black, the Bobby Urban Lite offers the same impressive line-up of features as Bobby Urban with the exception of the special cut proof material which is sadly, only available in one color. Alternatively, the Bobby Urban Lite is a great choice for those who are always on the go. Both the Bobby Urban and Bobby Urban Lite backpacks can be completely closed by rolling up the main compartment and locking it with the steel reinforced combination lock for added protection! This function can also be used to lock the bag around a fixed object.
Unfortunately, the hype which surrounds XD Design also means that there are those who are seeking to take advantage of the brand's ingenuity. Luckily, you can now easily get your hands on authentic XD Design bags simply by heading over to all Bratpack, and select The Travel Club and R.O.X. stores nationwide. Apart from ensuring that what you will get is the real deal, only these stores can provide the information, warranty, and service that are exclusively granted to authentic XD Design bag owners.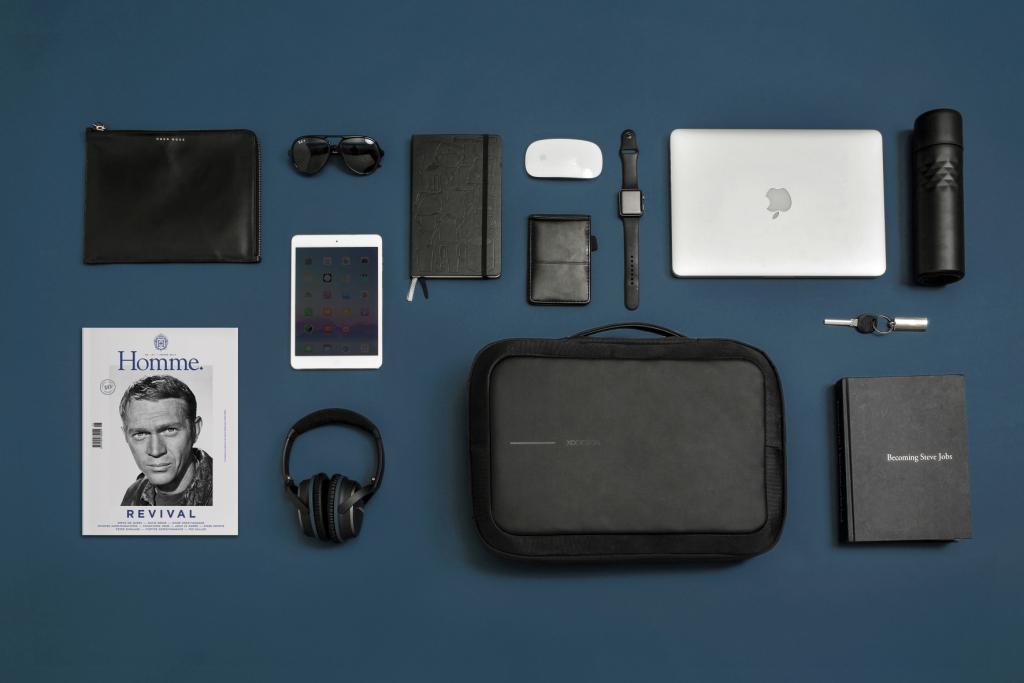 With XD Design's innovative selection of sleek and well-designed anti-theft backpacks, individuals can be free to focus their energies on positive experiences. All Bobby Backpacks also have padded compartments to fit both your laptop and iPad so you don't have to worry about your gadgets. Check out XD Design's anti-theft bags today and find out what sets it apart from the rest by visiting any Bratpack and select The Travel Club and R.O.X. stores today!
Instagram
@xddesign
Facebook
@XDDesign.eu
Website