Finding a perfect gift for your loved ones this Christmas? Then this deal from Fujifilm might be the best choice!
With the newly-improved Instax Mini 9, users can now enjoy better selfies through its built-in small side mirror next to the camera's lens. Taking portraits are now easier since the lens can adjust up to 35 cm. It also gives fantastic photos even in low-light conditions by calibrating the brightness dial. All you have to do is  to put two AA batteries  to power-up this compact device.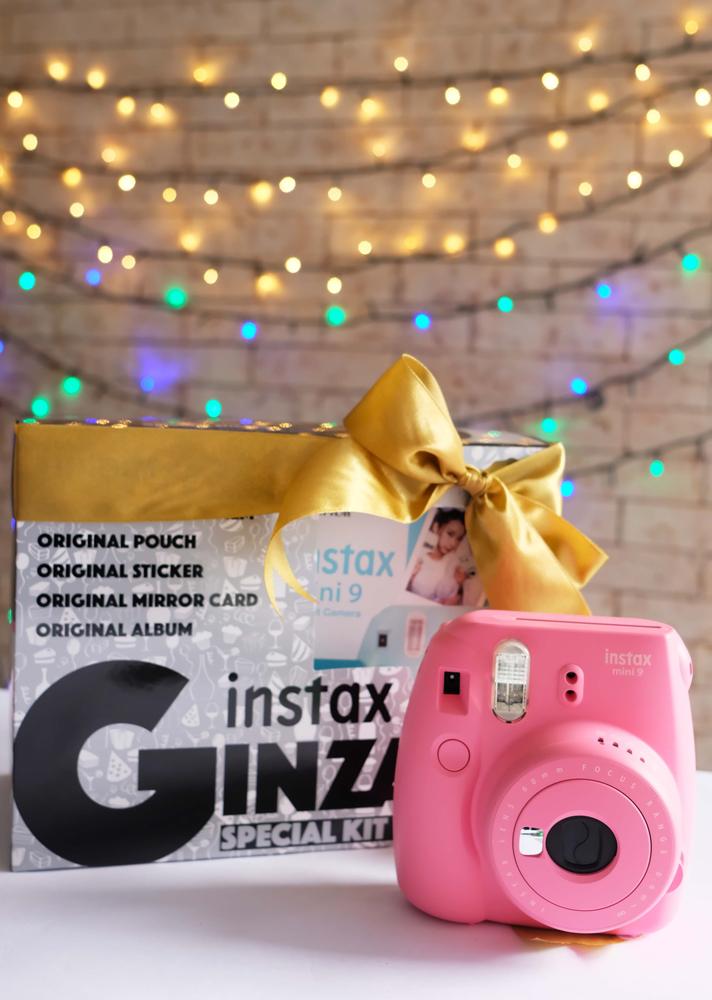 The Instax Mini 9 Ginza Package records your precious moments in the most "kawaii" way. Inspired from Japan's most stylish district called Ginza, this special bundle includes freebies like a fabulous diamond sling bag, album, mirror card, 10 film sheets and cool stickers that you can use as a design to your album pages.
"This holiday season, we wanted everyone to have a #MerryInstaxChristmas with a fun twist. With this special bundle, you don't only get an amazing instax camera but cool photography add-ons as well.", Fujifilm Philippines President Tomoyuki Fukura said.
Priced at PHP 4,499, this picture-perfect package comes in variants of Flamingo Pink, Ice Blue, Lime Green, Cobalt Blue, and Smoky White.  The Mini 9 camera alone costs PHP 3,999 and is sold exclusively to authorized Fujifilm dealers nationwide.
Don't forget to check out the official website of Instax as well as their Instagram and Facebook accounts.