Honda, as a global company, continues this tradition of turning big dreams into reality. Miguel Montealto, a race associate of Honda Philippines Inc. (HPI), joins the Honda Asia-Dream Racing Team for the 41st Suzuka 8 Hours Endurance Race at Suzuka Circuit, Mie Prefecture, Japan as part of the maintenance crew. This marks the first time that the Philippines will join the event.
Montealto started out and developed his skill as a mechanic for motorcycle dealers before employment in HPI. Now, the company deployed him to be part of the top-level and world-class Honda Asia-Dream Racing Team. He, along with the other members from different Asian countries, will give assistance to the racers who will take on the Suzuka 8 Hours Endurance Race to ensure their safety and success. Competing racers will be Md. Zaqhwan Zaidi from Malaysia, Troy Herfoss from Australia, and Andi Farid Izdihar from Indonesia.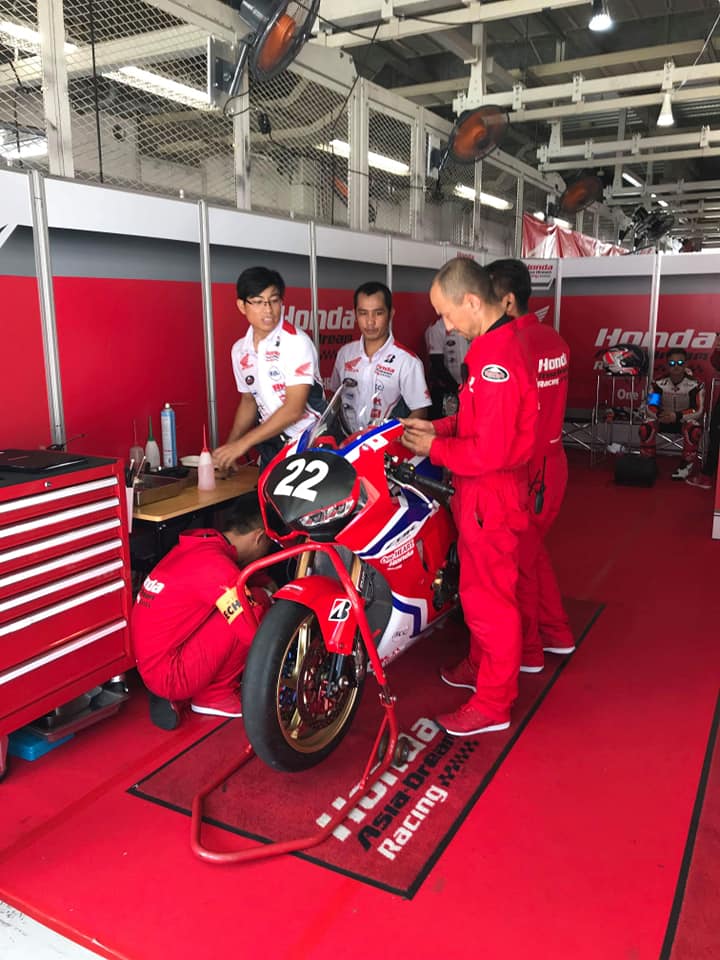 The 41st Suzuka 8 Hours Endurance Race is the 5th Round of the 2017-2018 FIM Endurance World Championships (EWC) series. It is a competition that aims to challenge how long the riders can speed in the track. First founded in 1978, Suzuka 8 Hours is a motorcycle endurance test popular among motorsports fans in Japan as well as around the world. This eight-hour long race features various motorcycle manufacturers, including Honda, with their respective Super Sports models. Honda will have eight main teams participating including the Honda Asia-Dream Racing Team.
HPI is happy to have Miguel represent the Philippines as the sole Filipino representative in the 41st Suzuka 8 Hours Endurance Race. They consider his skill as a great support for the Honda Asia-Dream Racing Team. HPI hopes to propel more Filipinos in prestigious international competitions like the Suzuka 8 Hours, may it be on the race track or not.
With the participation of HPI in such international events, specially with Montealto as part of the crew in Suzuka and of Troy Alberto as a racer in Asia Talent Cup and Thai Talent Cup, HPI hopes to inspire people to reach for their dreams in making it to the international circuit, and impart that with the proper training, Filipinos can gain world-class and competitive skill-sets.