Vision Petron 2017 recently concluded its awarding ceremonies  at the grandiose Old Senate Hall inside National Museum last November 23, 2017.
Presented by oil industry leader Petron Corporation, the annual national student art competition aims to unleash the creativity of the youth through various art mediums. Established in 2001, the company's program continuously searches for undiscovered talents among the Filipino youth who will eventually contribute to nation-building. With this year's theme "Tuklas Kagalingan," Vision Petron celebrates the ingenuity of Filipinos.
The program formally started with a ribbon cutting ceremony for the art exhibit showcasing all the winning entries in painting, photography and t-shirt design. Petron officers and employees, judges, deans, students, parents and guests attended the momentous event.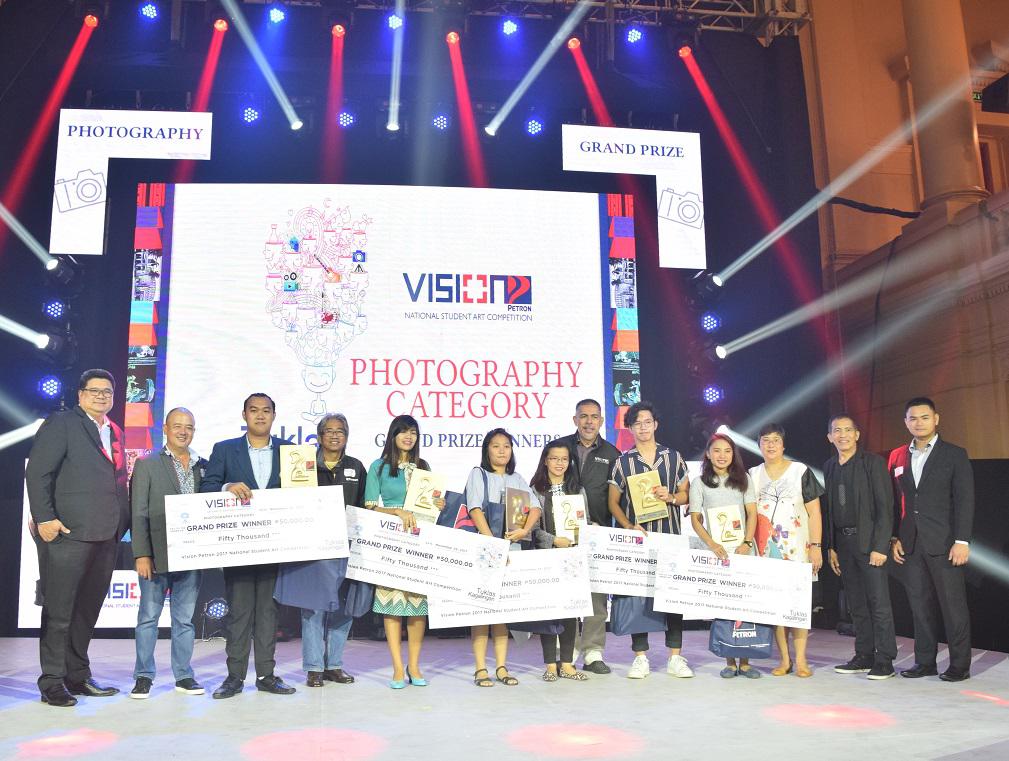 Starting last year, Vision Petron opened another door of opportunity for aspiring composers and singers by adding music among its competition categories. The top 3 winners performed their compositions onstage. Meanwhile, the winning works of the student video-makers were also presented to the audience.
This year's keynote speaker was the former Vision Petron winner-turned-visual artist-and-academician, Robert Besana. He has shared his humble beginnings and how the contest initiated the spark of creativity which led to his present success. He also challenged the winners to be hardworking and consistent in their craft, believing that they will eventually reap what they plant as time goes by.