Cycling advocates and enthusiasts from the government, diplomatic corps, and biking organizations recently gathered together for the launch of SM Supermalls' Bike-Friendly MOA initiative.
Through SM Cares, SM has created bike-friendly infrastructure and facilities for a safe, convenient, and enjoyable experience for the growing number of bike commuters and enthusiasts. These include bike lanes, bike-centric road signs, enhanced bike parking, repair stands, a helmet depository, and vendo machines carrying bike supplies and refreshments.
SM Engineering, Design, and Development president Hans Sy Jr., who conceptualized and spearheads the projects, welcomed guests to the launch, which included a ceremonial ride around the MOA Complex's new bike lanes and a tour of the facilities.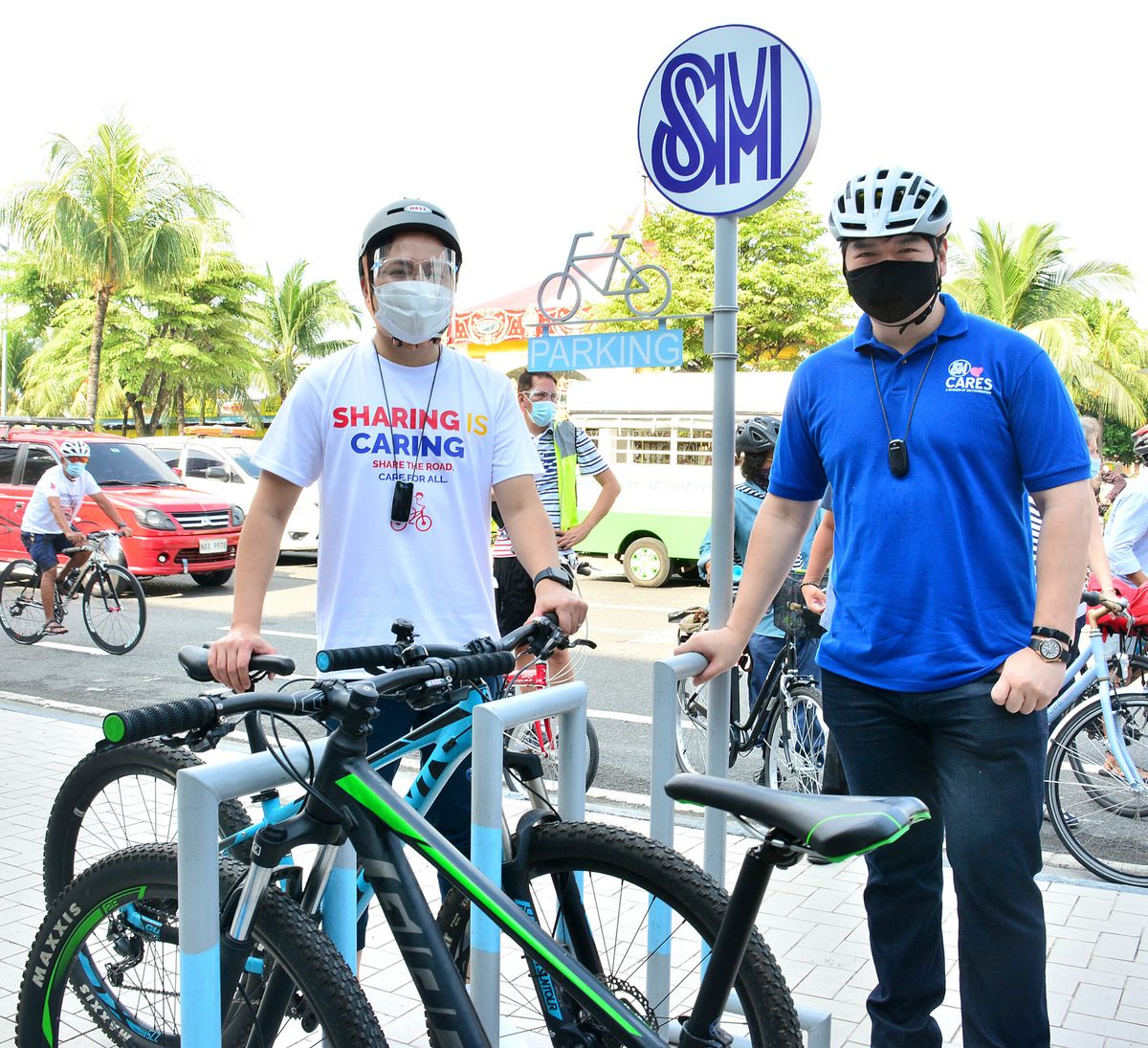 Cabinet secretary Karlo Nograles, a cycling enthusiast and co-author of House Bill No. 174 or the Bicycle Law in 2016, which seeks to create bicycle lanes and bikeways on all main roads and highways and a Local Bikeways Office in cities and municipalities, was seen enjoying the new dedicated bike lane along J.W. Diokno Boulevard and enthused over the stretch of bike lanes in the Complex, which spans 18 kilometers.
"This is a great initiative," he enthused. "SM is in the forefront, leading the way with this pioneering private initiative for biking. I'm very happy that SM is going into this whole information, education awareness campaign. Because again, information is key. Without information, we won't know what the rules and protocols are. So, kudos to SM, SM Cares."
Ambassadors from the world's cycling capitals, H.E. Grete Sillasen of Denmark and H.E. Saskia de Lang of the Netherlands, also came to support the launch of Bike-Friendly MOA. Biking, which is a way of life for the Danes and the Dutch, is a healthy and environment-friendly means of transportation, and both ambassadors highlighted the importance of embracing a cycling culture.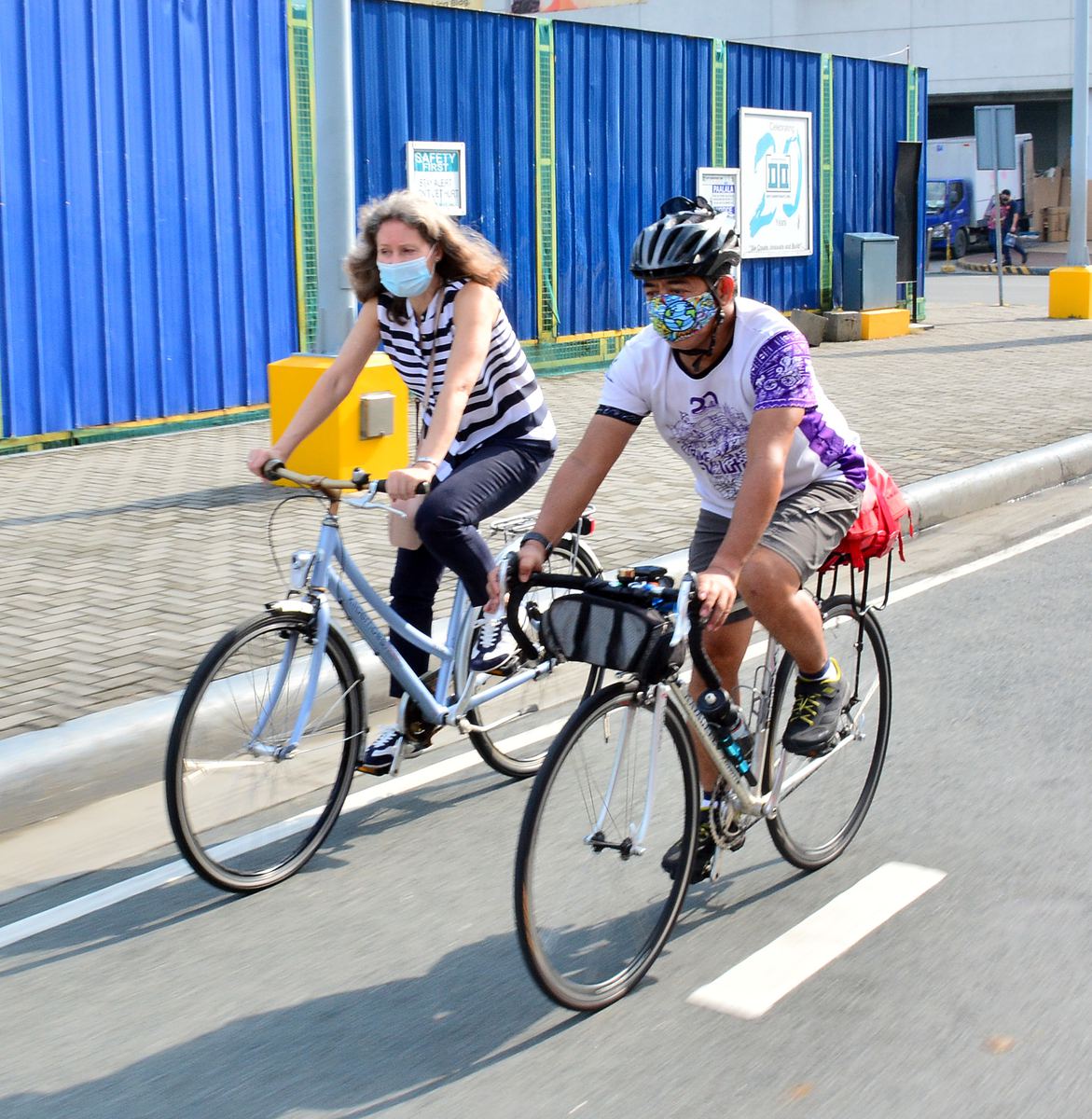 Ambassador Sillasen urged everyone to get into biking because it is sustainable, healthy, smart, and fun. She adds, that "there are many factors that can improve the biking culture, and private initiative is one."
Ambassador de Lang described how cycling is part of everyday life in the Netherlands, and "supporting a cycling culture is important because it contributes to a healthy life, and currently, to safe transport." She was "impressed by SM's commitment to start here at MOA and expand to other supermarkets and malls in the country. So, if that is a dedication to behold, I'm very confident about the plans."
Biking advocacy groups also expressed their support for SM's initiative. Jack Yabut, trustee of the Firefly Brigade, the country's pioneering cycling advocacy group, says that the facilities are "really very timely and set a good example." Aldrin Pelicano, urban planner and founder of MNL Moves, on the other hand says, "What we've seen so far, how SM designed and built the bike lanes, demonstrates that they did their homework. We're really happy with that."
Keisha Mayuga, founder of Life Cycles PH adds, "I think it's a really great start as it's something the biking community has been asking for. We hope to see more of that in other malls in other cities."
Sy was happy at the support and promised, "Definitely, like any SM project, there will be improvements. We look forward to our next versions and that's the promise to the public. We hope they join us together on this journey of cycling."
The Bike-Friendly MOA initiative is part of a comprehensive plan to make communities where SM malls are located, more inclusive, livable, and sustainable, and will be implemented in stages across all SM Malls nationwide in the coming months.