Munimuni has been making headway in the local indie music scene over the past year. The band—comprised of Aj Jiao on guitar and vocals, Owen Castro on flute and vocals, TJ De Ocampo on guitar, and Red Calayan on percussion—performs songs that feature ethereal, folksy soundscapes with the relatability and innovativeness of their OPM forefathers.
The band sat down for a special interview, discussing growing pains, the creative process, Makata Pop, and the future of the band.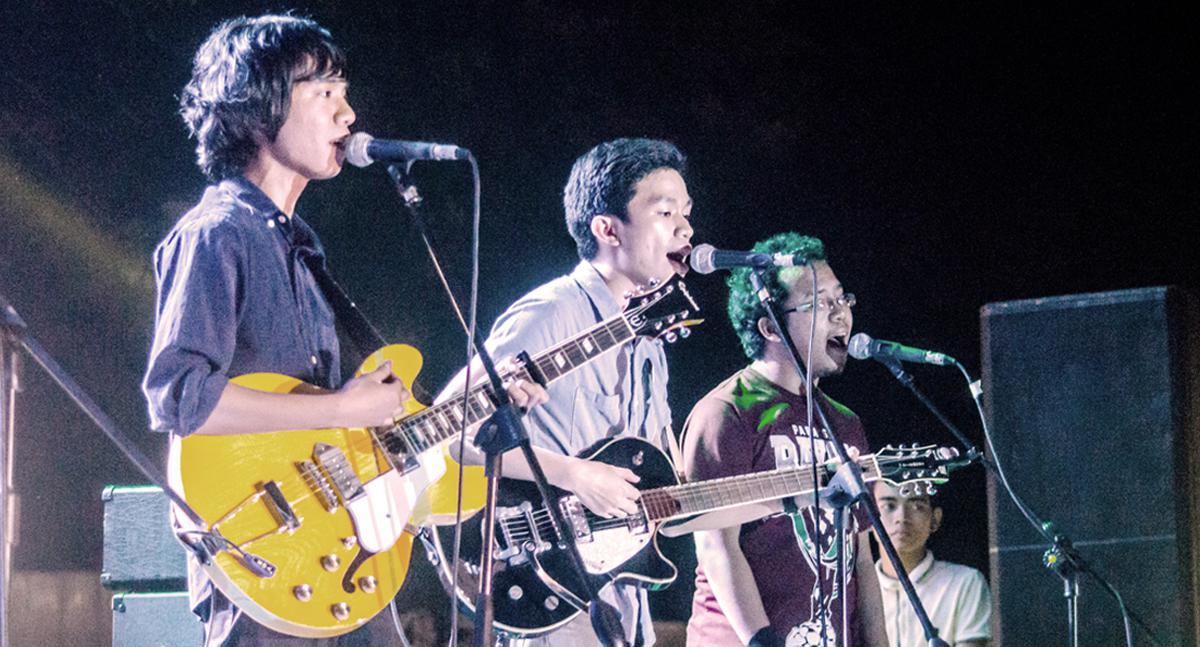 Shared interests and the birth of the band
The music project started in the University of the Philippines Diliman with a bunch of friends some three or four years ago. According to De Ocampo, it started as a nameless project tentatively called "The Aj Project" with Calayan, Jiao, and a guy named "Moses" who left the band shortly after.
"I met them at an org. It was called Lifebox then," De Ocampo said. The band members started sharing songs that they individually wrote and discovered that they had shared musical interests, then it took off from there.
Owen Castro joined the lineup back in 2014 as a session keyboardist while De Ocampo went to Japan for a couple of months. When TJ came home and rejoined the band, they've kept the roster ever since.
The band has different bass players sessioning for full band performances, and the members have yet to find a permanent fit. "It's pretty complicated. We're looking for the one," Calayan said as De Ocampo added, "We're still courting people."
Onto a signature sound
Over the course of the band's existence, Munimuni has developed their signature sound which they call "Makata Pop."
"It actually started as a joke, but it stuck," De Ocampo remarked.
The band has been known among its followers to adapt Western folk styles with Filipino lyrics that connect better with the crowd. However, the band did not start out that way. "I think 'Sa'yo' was the first ever successful Tagalog song that I wrote. It's the first one that I've written that I could be proud of because my other Filipino songs were crappy, and it's really hard to write in Tagalog. But before that we had a number of English songs mostly by Aj," De Ocampo explained.
While the band has been associated with deep Filipino lyrics, the band expresses that writing material in English is a possibility. However, the band prefers Filipino over English especially with the Makata Pop style.
"There are different layers of meaning that you can't express in English but you can in Filipino. I guess for us it's closer to home," Jiao added.
Writing songs for Munimuni is a group effort. De Ocampo and Jiao are the primary songwriters, but Castro and Calayan would provide contributions to the lyrics and the arrangement of the songs. For example, Red Calayan wrote: "Balang araw iluluwa rin ang buwan; babalik ang liwanag ng nakaraan," some of the most memorable lines on the song "Bakunawa."
According to the band, their songs start with a feeling or a trigger. All of their songs come from their own experiences and emotions, and it translates to the sincerity of the band and how people can relate easily to their songs, and sometimes be branded as a hugot band, but to them sincerity is very important.
With this being the case, the band will write as often or as sparsely as they feel like writing, contributing to the quality of their output. As Jiao states, roughly five percent of the things he writes down become songs while the others stay on paper for indefinite periods.
"When I write songs, I don't write them at an instant. I let them simmer in my mind," De Ocampo adds.
In terms of set-up, the band's is simple: acoustic and electric guitars, a tambourine on a hi-hat stand, rides and cymbals, and Munimuni's signature flute and floor tom with an old shirt as a dampener—no complicated effects rigs, no muss, no fuss.
Munimuni's complexity lies in the layering of each instrument and vocal part adding to the overall emotional context of each song. Each layer in every song is well thought out, and every part adds value to the whole.
"Sa'yo" puts depth by means of its reverberating vocal harmonization reminiscent of Fleet Foxes' self-titled album. The unique syllabication with the short-of-breath-sounding lead vocals create an almost naive sincerity in every word of the lyrics.
"Marilag," a song inspired by and written during a particular sunrise post-UP Fair, continues with the metaphor throughout its song construction—like waves in the sea, the instruments rise and collapse over and over again, eventually fading back into the relative quietness.
"Bakunawa," on the other hand, is one of their more upbeat songs, with a Maps and Atlases-like arrangement accentuated by Owen Castro's flute. He comments: "The flute as part of the music of the band is a unique and fresh way to express something that the guitars and drums cannot express. It doesn't just add to the song, but actually highlights the expression in some ways."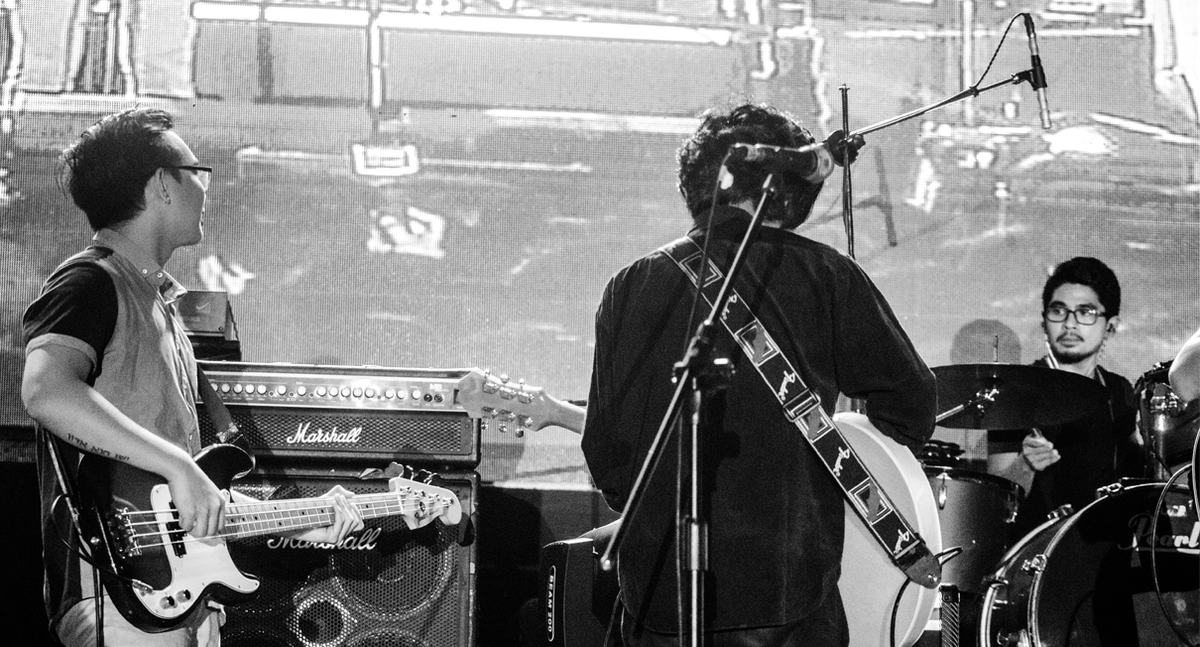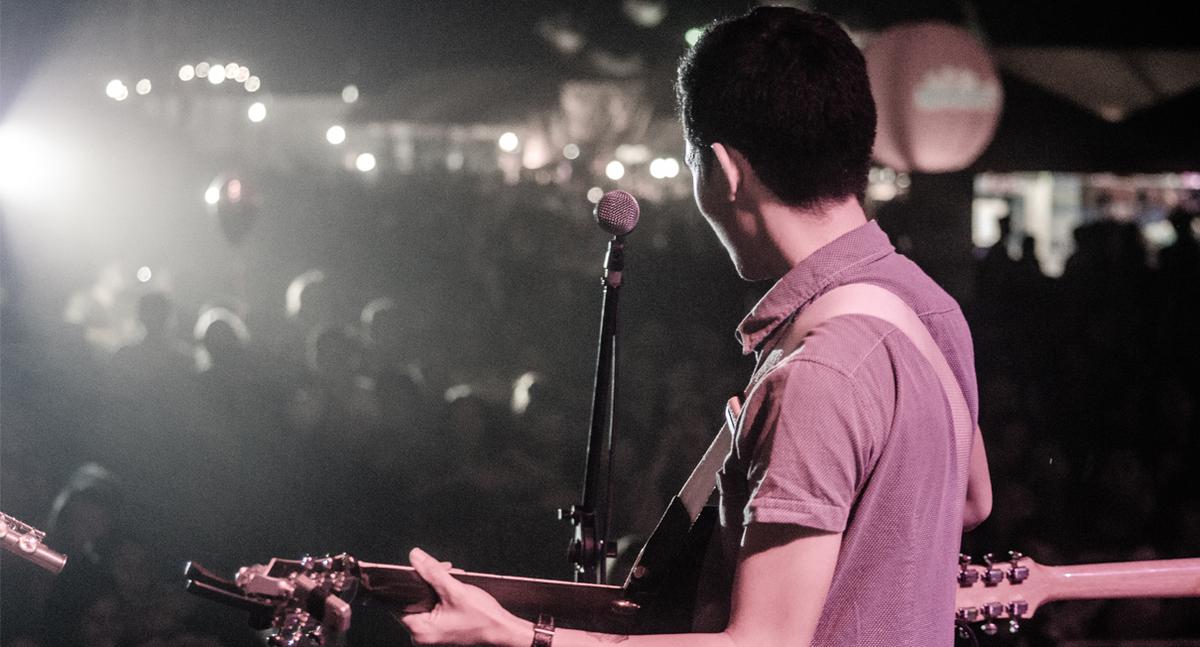 Life in the indie scene
According to the band, getting noticed required patience. They started out playing at university-related events mostly without pay, but the experience helped them grow as musicians and acquire a dedicated following. According to Red Calayan, word of mouth was a big help.
"It's crazy because we never really imagined—we're not really that big yet, but we never imagined being in this level. We just wanted to write music and play. It was more of a hobby, I think. We never really imagined a serious band, and right now people are listening to our music, sharing our music," De Ocampo said.
Amplify PH recently named the band as one of the eight up and coming acts from UP Diliman. The band also got to open for Clara Benin's farewell concert at Teatrino in Greenhills.
The band recalled how that concert was a stark contrast to their previous gig also opening for Clara Benin. Aj Jiao arrived late, being able to play only the last song which was a cover of Phil Collins' "You'll Be In My Heart" from the Disney film Tarzan.
"There was one time that I was out of tune, and then there was one of us who was off timing (motioning towards Red Calayan)," De Ocampo said, "but we're thankful Clara Benin did not lose hope in our music."
Currently, the members are trying to juggle being in the band and their other endeavors: Calayan is a comedy writer for GMA; Jiao is a high school teacher while taking his MA; and De Ocampo and Castro are still studying in UP graduating next semester from the Film Institute and College of Music respectively.
The band hinted at an EP recording in the future. "We're currently rehearsing and practicing, polishing the songs, making tweaks to the arrangements. Soon. Even gigging right now is a low priority for us."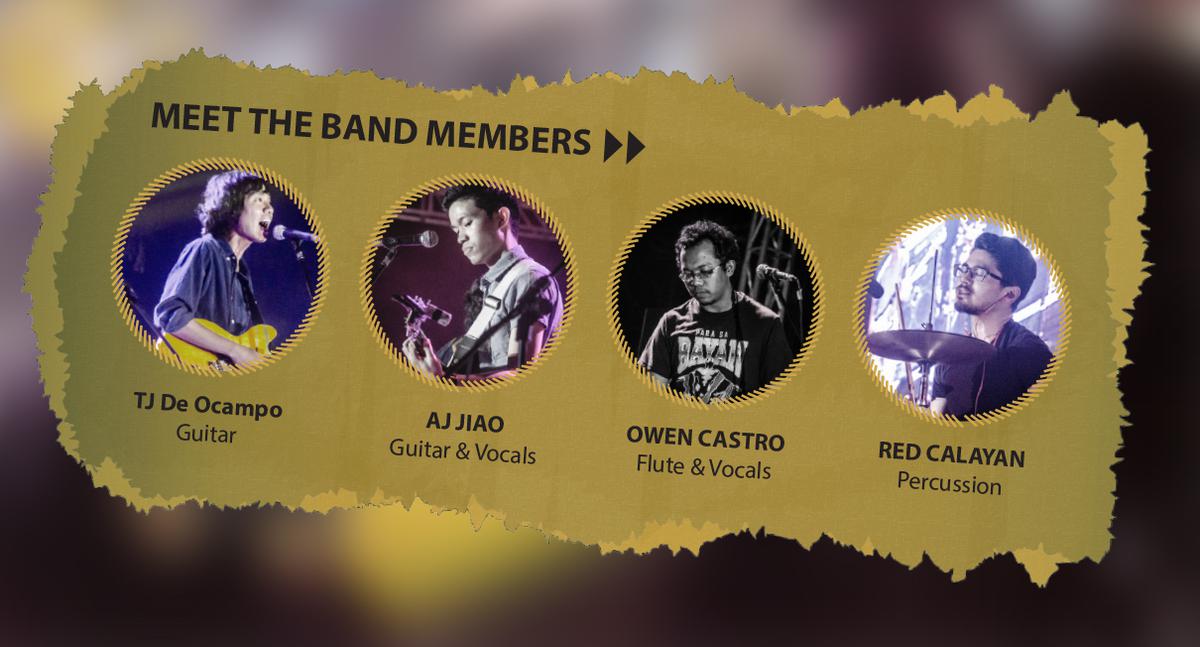 Band's social media:
Soundcloud: https://soundcloud.com/munitheband
Facebook: https://www.facebook.com/munitheband
Also published in GADGETS MAGAZINE September 2016 Issue.
Words by Robby Vaflor • Photos by Ram Murro