The UP Economics Society officially held the 2022 National Economics Summit with the theme "The Here and Now: The Philippines in the face of Economic Crises" last September 17-18, 2022.
With over 165 accepted delegates, the National Economics Summit (NES) became a platform for the youth to discuss, debate, and consolidate their views and opinions on issues concerning the country's socioeconomic and political state. This year's theme focused on exploring ways in which the country can move towards sustainable development in spite of ongoing challenges.
DAY 1
The 2022 National Economics Summit officially began its first day with a talk from Dr. Rowena A. Laguilles-Timog, who spoke on the pressing need to redefine economic rehabilitation and development in terms of these sectoral minorities. Next, the Summit continued with a discussion from economist Genesis "Kelly" Lontoc, who shed a light on the importance of doughnut economics and the crucial role it can play for sustainable development as it addresses the trade-offs of economic activity to the people and environment.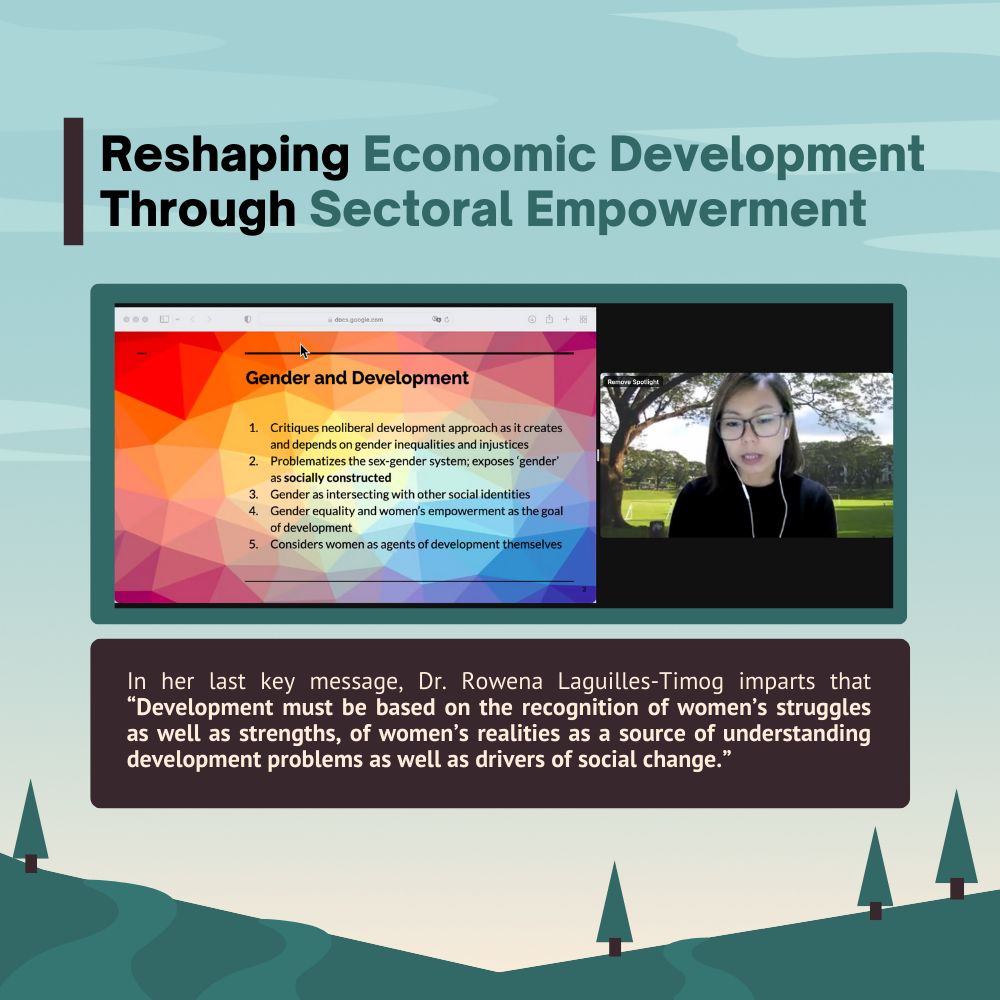 The Summit concluded its first day with a concept map-making activity where the delegates were prompted to depict the relationship between empowering sectoral minorities and sustainable development. Out of the 12 submissions, Group 1 was awarded the "Most Innovative" with their concept map highlighting the minorities (farmers, women, indigenous people) and their importance in attaining the 2030 United Nations Sustainable Development Goals. 
Day 2
On its second day, the 2022 National Economics Summit began with a talk by Dr. Chester Cabalza, who discussed how the Philippine economy is affected by current foreign affairs. Lastly, the Summit's final speaker was none other than NEDA Undersecretary Joseph Capuno who discussed the policy responses the new administration has in store for the country's economic recovery and opened a critical analysis of the proposed economic framework of the Marcos administration.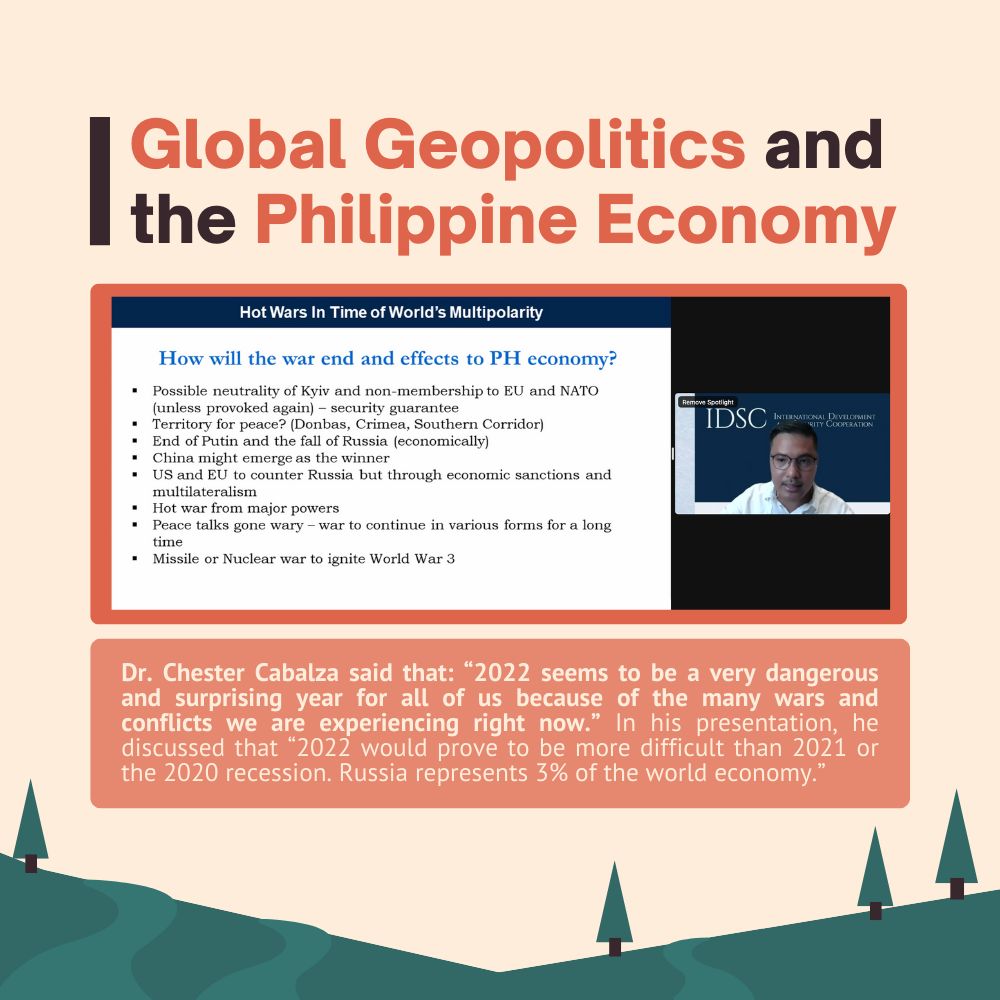 To officially conclude the 2022 National Economics Summit, the delegates were to participate in a case competition that addressed socioeconomic issues at the local level. The delegates were able to craft and present a situational analysis of their assigned situation. Of the 15 case submissions, Group 2 came in 3rd Place, Group 7 in 2nd Place, and Group 12 in 1st Place.

The 2022 National Economics Summit closed with over 150 delegates, 7 esteemed guests, and an audience of more than 1,000 online. With this accomplishment, the Organizing Body is pleased to have been an avenue for the youth to engage in critical discourse regarding pressing socioeconomic issues and to brainstorm solutions grounded on the present context of the Philippines.