Dressed in a white buttoned vest dress paired with heels, and with a very welcoming demeanor, Sarah Lim-Sanchez walks into the room to check on us as we prepare our equipment for the interview. Through years of serving as the head of a health and wellness brand, she knows how to attend to her customers' needs and have them feel at ease. The woman behind the success of Browlab Inc. shares with us her secrets for in keeping her business strong in the beauty and wellness industry, along with her future plans for Browlab, and the value she places on her biggest assets: emphasis on quality and her well-trained employees.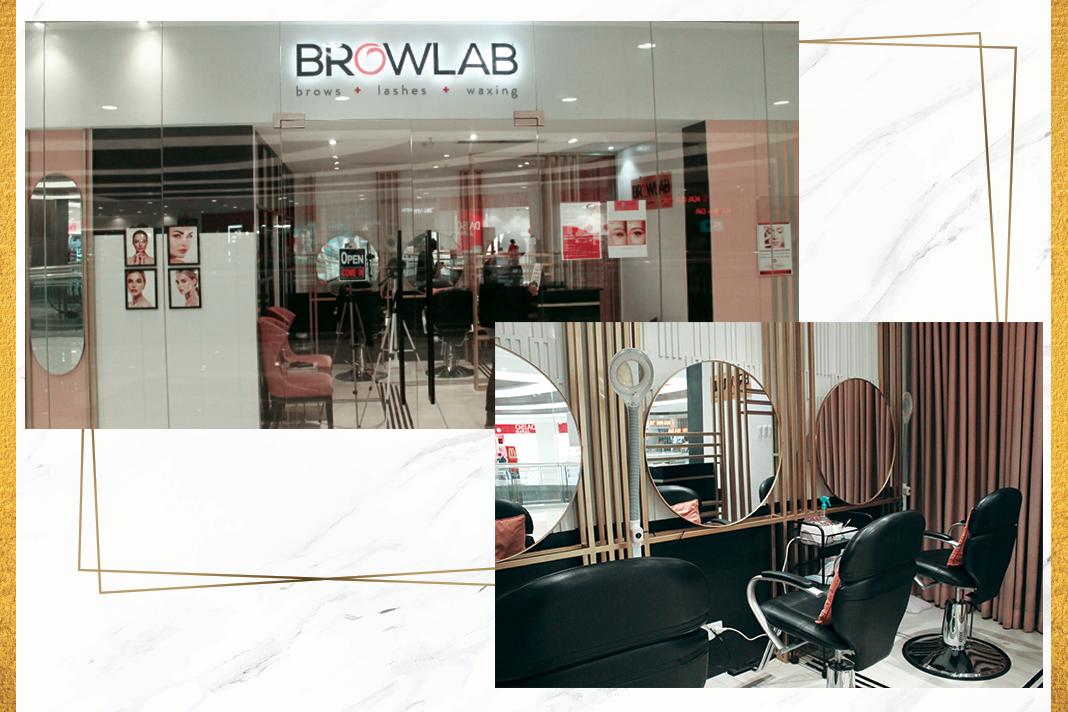 COMPANY PROFILE
Established in 2014, Browlab Manila arose from the growing need for brow grooming. A beauty aficionado since her teenage years, Sarah Lim-Sanchez wanted to offer a brow salon that would provide premium service at an affordable price. She initially started her growing chain of beauty salons with Lash Wishes which focuses more on eyelash extensions, and Bare Skin which offers waxing services, in 2009. Her third brand, Browlab, now has twelve branches in Luzon. Completing the brands under her wing is Beauty Box, a nail salon.
Apart from being a loving mother and a busy entrepreneur, Sarah is obsessed with beauty. Being an only child, she grew up witnessing how her own mother would apply makeup. Her curiosity eventually led her to pursue her passion. She currently holds a semi-permanent makeup certificate from Hong Kong and Korea. And with encouragement from her father, who she considers her mentor, she started her first business. The rest grew from there.
ON BUILDING STRONG RELATIONSHIPS AND FOSTERING CAMARADERIE
Just like anyone who actually gathers the courage to chase their dreams, Mrs. Sanchez is goal-oriented. She's very hands-on when it comes to the operations of Browlab and her other businesses. "I usually meet with my managers and supervisors monthly to set our goals. There, we discuss our sales targets, the number of customers we can accommodate, and new services that we can add over the coming months," she shares.
Among the things she's proud of, aside from her established beauty brands, are the people who helped bring about her success. Her employees are well-trained both in terms of skills, and customer service. It doesn't stop there. She ensures that her people are always up-to-date on the latest trends, so they can meet the changing needs of their customers. As a businesswoman, she also knows the importance of investing in the best machines and supplies, as well as delivering service without compromise.
CHALLENGES
Before it became the go-to brow salon for people who look for value for money, the radiant Mrs. Sanchez faced some obstacles on her journey. "When we started Browlab, we weren't known at all. It was really hard to get the trust of customers as a newbie player. That was the hardest challenge for us. We had to gain our customers' trust and make sure that they would come back." But after months of planning and working hard with her team, they were able to make their mark in the beauty and wellness sector.
PERSONAL AND CORPORATE GOALS
Innovation has always been one of the keys to Mrs.Sanchez's success. She never gets tired of educating herself through regular trips to beauty fairs and exploring the latest technologies in the aesthetics industry. Technologies she then brings back to her businesses. Recognizing the rising demand for having one's eyebrows on fleek, the gorgeous Browlab CEO and founder draws her inspiration from her clients and employees. She's more motivated to implement improvements for the brand by adding more services and exploring the wonders of laser hair removal. "By 2020, customers can look forward to not only the same quality service we offer but also to more exciting offerings and promos," she stated.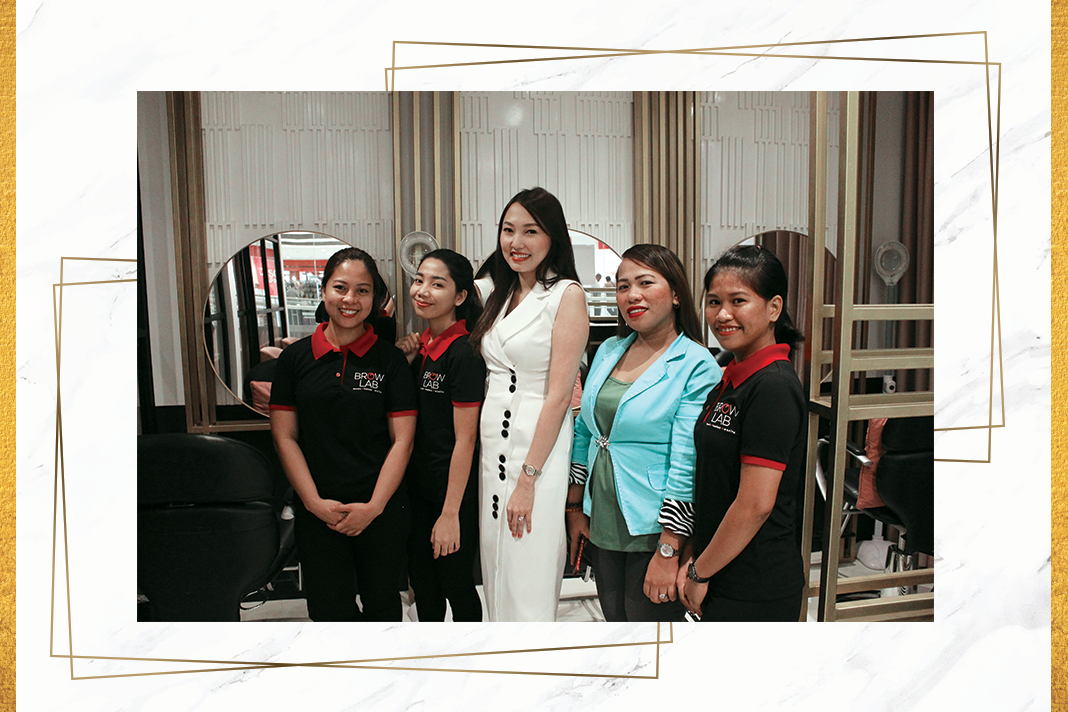 ROADMAP TO 2020
With their upcoming branches in SM Mall of Asia, Ayala Malls Manila Bay, Bonifacio High Street, Vista Mall Malolos, and Vertis North, the charming leader of Browlab Inc. sees 2020 as a prosperous year. She plans to expand her businesses nationwide through franchising and open a new skin clinic to add to her list of niche beauty brands.
When asked about her message to her fellow beauty enthusiasts who want to build their own brand and business, she left an inspiring statement. "If it's your passion and you love what you do, take a chance. Just work hard, study your market, be up to date with the trends, never compromise on quality, and have faith that everything will turn out fine."
Video by Jerico Lutrania
Words by Jewel Sta,Ana
Photos by Jezeil Romero
Also published in GADGETS MAGAZINE December 2019 – January 2020 Issue