Southies now have a new place to get their bread fix as Studio Bake formally opened its doors at the Festival Mall Extension in Alabang, Muntinlupa last March 15, 2018.
The Studio Bake Bread Gallery is a family venture of the Escuderos, who saw it fit to open up their first shop in their neighborhood.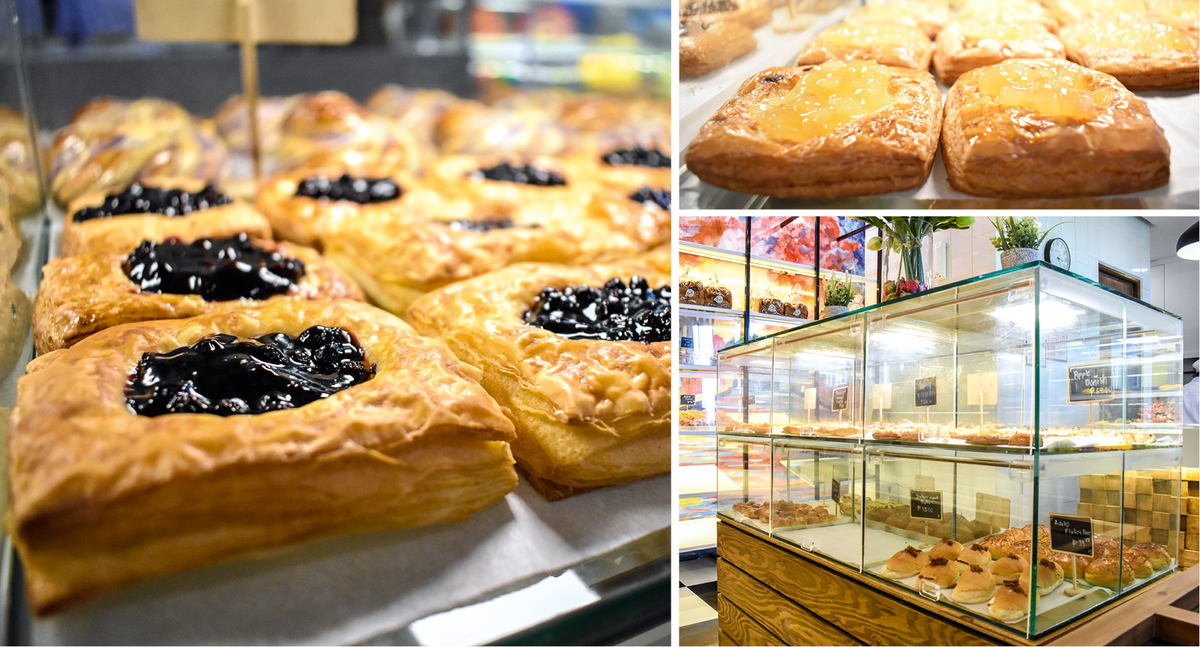 "My family has been in the food service business for over 20 years, but we were always exposed to just the hot kitchen; and so we wanted to try something new because we know how competitive the market for bread is nowadays and also how perceptive Filipinos are of bread," said Studio Bake communications manager Bea Escudero.
The boulangerie's recipes have been curated from the family's industry experience as well as favorites from their own home. Studio Bake offers three main bread types, specifically: sweet dough–like chocolate twists and sticky cinnamon rolls; laminated dough–like croissants and Danish pastries; and artisanal–like boules and baguettes.
Studio Bake assures its customers that each batch is freshly made everyday with quality ingredients, but tagged at a very reasonable price.
"All the products we give out come straight from the oven. It's all fresh, and we make sure that we use top quality ingredients: real butter, for example […] We wanted to give people a reasonable price, but at the same time give them good quality products," added Escudero.
Follow Studio Bake's Instagram @studiobakeph and Facebook page facebook.com/studiobakeph for more details and updates.