With 25 years of experience serving Filipinos, PERA HUB has established itself as one of the leaders in the brick-and-mortar setup with over 180 company-owned branches and more than 3,000 sub-agent locations across the Philippines — each one functioning as a one-stop location for every transaction need, including remittances. 
"The shift in digital plays a big part in our decision to provide OFWs with more options to remit safely and efficiently," said Ian Ocampo, president and CEO of PERA HUB, the retail brand of PETNET. "This thrust has also allowed us to prioritize financial inclusion that accommodates the growth in remittances, as well as strengthen our digital network and continue to provide not only remittance but also other relevant financial services in our counters and channels."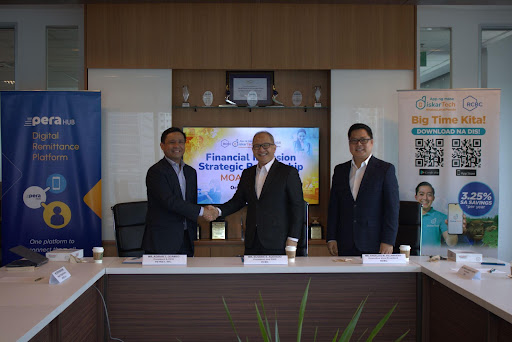 The next logical step is to provide its services digitally. Through the Digital Remittance Platform (DRP), its award-winning innovation, PERA HUB is granting businesses and communities access to its global remittance network, retail and over-the-counter partners, major Philippine banks, wallets, and fintech partners. This will empower more financial service providers to extend the secure, efficient, and quality services of PERA HUB to more OFWs.
To date, PERA HUB has partnered with UnionBank and RCBC and has integrated their remittance API in the UnionBank and Diskartech mobile apps, allowing their customers to receive their remittances in-app. Among its partner remittance service providers are Western Union, Remitly, Instant Cash,  Intel Express, Japan Remit, and Sendah Remit — with more on the way. 
"We want to provide financial services to the Filipino, and we've been doing that for 25 years through our counters and network. This time we want to evolve and expand beyond that community that we have today and go to the digital space and enable it for them," said Bryan Makasiar, senior assistant vice president for digital business at PERA HUB. 
The Bangko Sentral ng Pilipinas recently posted a 3.0% percent increase in personal remittances from Filipinos abroad, reaching USD5.93 billion in February 2023 compared with the USD5.76 billion recorded in the same month last year. This follows the new record high of USD3.49 billion in December 2022, an increase of 5.7% from USD3.3 billion in the same month in 2021.
This pattern of continued growth in remittances is further proof of the invaluable contribution that Overseas Filipino Workers (OFWs) have on the Philippine economy, according to PERA HUB. Based on 2021 data from the World Bank, personal remittances account for 9.3% of the country's gross domestic product or GDP.
To learn more about the Digital Remittance Platform, visit the website drp.perhub.com.ph and like PERA HUB on Facebook for updates.