Filipinos love their coffee! It's a staple beverage among Pinoys for a reason: a cup of Joe fuels their day and boosts their energy.
This is why SM Supermalls makes everyone's coffee time a leveled-up experience with only the best deals and promos for the love of a perfect cup of Joe!
Grab the best in-store coffee time deals
From July 1 to 16, coffee lovers can get over 800 deals available on artisan and specialty iced coffee from well-loved coffee shops at SM. There will also be hot bundles and pairings for those who love their coffee piping hot.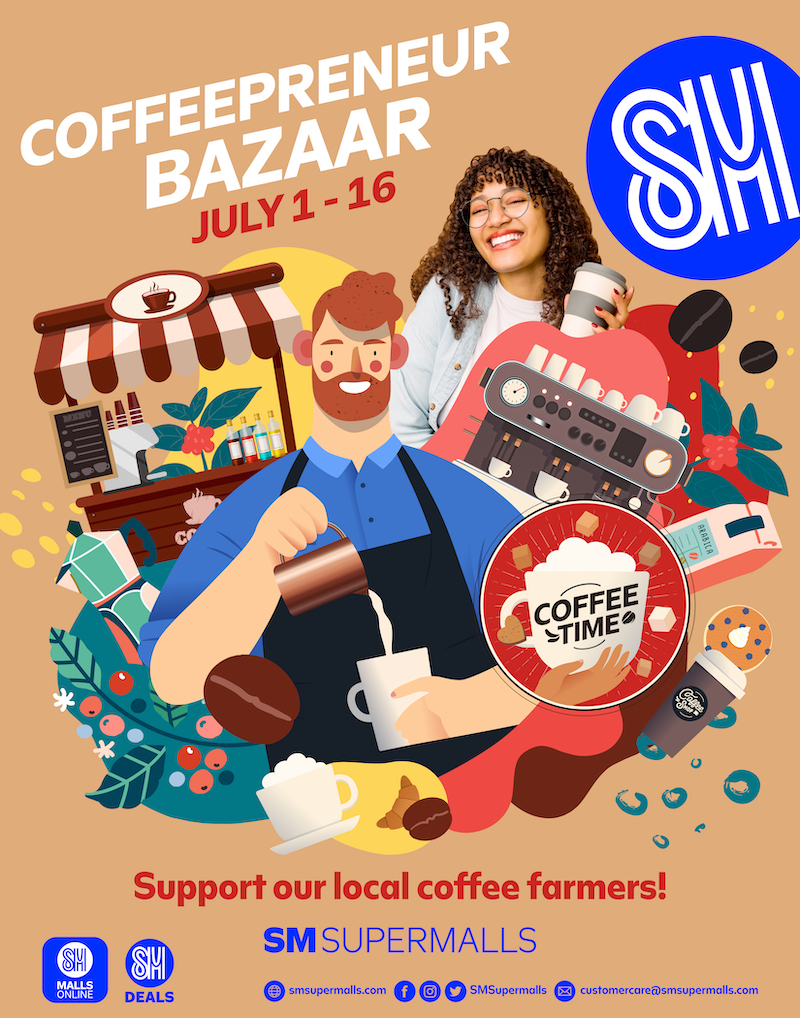 Where art, coffee, and locals come together
A consideration among avid coffee drinkers is having the ambiance to the perfect cup and conversation. Look no further because trendy spots are up at SM! Your favorite malls will set up booths where coffee-preneurs can sell their products. Treat your senses to different blends and varieties of coffee made by a pop-up of small and medium businesses owned by the locals in your area. These spots will have comfortable lounges and eye-catching art backdrops.
Baristas will also show off their skills at the Barista Face-Off, while musicians fill the lounge with mellow music on weekends from July 1 to 16.
Let your #CoffeeTok skills shine through
If you are on TikTok, this is your sign to make the most creative content about coffee! AweSM prizes are at stake for the best Coffee Hangout TikTok entries, with the most likes and views. For details on how to join, go to @SMSupermalls on all social media.
Enjoy an adventurous ride and sip at the same time
Just outside the malls, SM will be dressing up designated areas for a Coffee Time Biker's Pit Stop. Bike, stop, and sip your fave drink as SM creates a special stop where bikes may be temporarily parked near the café or at the malls with available open areas or al fresco.
Whether it's a morning pick-me-up or a midday break, SM Supermalls makes coffee time even more special with its own blend of caffeinated activities from July 1 to 16.
To know more about Coffee Time at SM, check out www.smsupermalls.com or follow @SMSupermalls on social media.