Hyundai Motor Philippines Inc. (HMPH) has officially broken ground on its upcoming Hyundai Cebu-Talisay dealership, together with Gateway Motors. Last August 11, the city of Talisay welcomed HMPH executives, including president Dong Wook Lee and managing director Cecil Capacete, alongside Gateway Group's executive vice president Michael Goho, corporate secretary Estrella Goho, and Hyundai brand head Glenn Teves.
Cebu is considered the main hub for commerce, education, tourism, and transportation in the Visayas. It is one of the country's largest metropolitan areas in which Talisay serves as a residential and trading center.
According to Lee, HMPH is determined to serve both old and new customers in this continuously developing region. "We are very fortunate that the Gateway Group shares the same passion as us when it comes to mobility and the community at large. Cebuanos will soon have even easier access to our sustainable and innovative cars, most especially the back-to-back World Car of The Year winners, the IONIQ 5 and 6. Not only that, we wish to make our presence more felt by existing Hyundai owners who are residing or working at this island through our expert aftersales care and genuine parts and accessories offers," he says.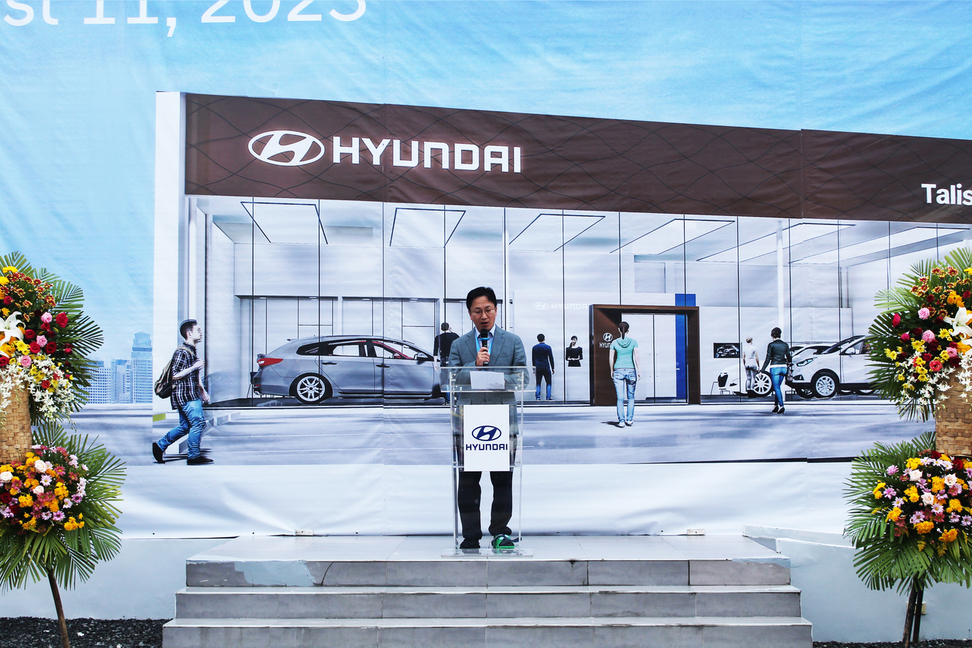 Hyundai Cebu-Talisay will be HMPH's newest addition to its roster of electric vehicle (EV) outlets, which will also carry the Hyundai Global Dealership Space Identity (GDSI) 2.0. This adheres to the brand's direction towards a more customer-centric approach through various "experience segments" as one enters the showroom to inquire, test drive, or pay a visit for service or repair. The dealership is expected to open its doors by the fourth quarter of 2024.
For other news, visit www.hyundaimotor.ph and follow the brand's official social media pages on Facebook, Instagram, and YouTube.