As exciting and fulfilling it is to purchase your very first car, the task of doing so is not as simple as it may seem. Several considerations come into play to secure best value for the investment. Preferred style, performance, comfort, fuel efficiency, and cost are among the top criteria that first time intenders need to ponder about. With lots of new brands and products available in the market, choosing your first car can be tedious task as you sift through specifications sheets, reviews, and promo offers. 
Given all these purchase considerations, the Mitsubishi Mirage G4 is primarily designed to address all the needs and wants of a first time car buyer, making the experience easy and enjoyable. Stylish looks and value for money are the top key selling points of the Mirage G4.
Simplicity at its finest
The Mirage G4 has a fun, compact, and aerodynamic exterior design that is complemented with sporty accents such as a dark chrome diamond cut front grille, 15-inch dark chrome alloy wheels and LED turn signals. The Mirage G4 exudes a confidence minus the exaggerated frills.
Efficiency is the name of the game
Equipped with a Euro 4 compliant 1.2L 12-valve DOHC Gasoline Engine with Mitsubishi Innovative Valve-timing Electronic Control (MIVEC) system that generates dependable power and a 23km/L best rating in fuel efficiency, the Mirage G4 also offers features that makes the overall experience easy and convenient. Some key features include: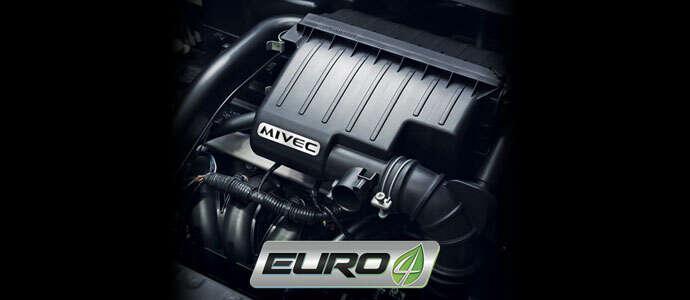 Keyless Operation System (KOS) that allows a convenient way to start/stop the engine
Tight turning radius of 4.8 meters for easy maneuverability
Spacious trunk: the Mirage G4's trunk can load up to 45 liters of baggage that can accommodate your cargo essentials.
Courtesy lights: The front and rear position lights and room lamp stay on for 30 seconds when the doors are unlocked via the keyless entry transmitter. This feature makes it easier locating your new Mirage in the parking lot at night. 
Inside comfort and convenience
The spacious interior of the Mirage G4 can comfortably seat 5 adults while having an impressive legroom of 1,725mm at the 2nd row. The Mirage G4 has a 6.75-inch touch screen infotainment system that also serves a GPS navigation display. Easy connectivity is made available through AUX-in, USB port, and Bluetooth.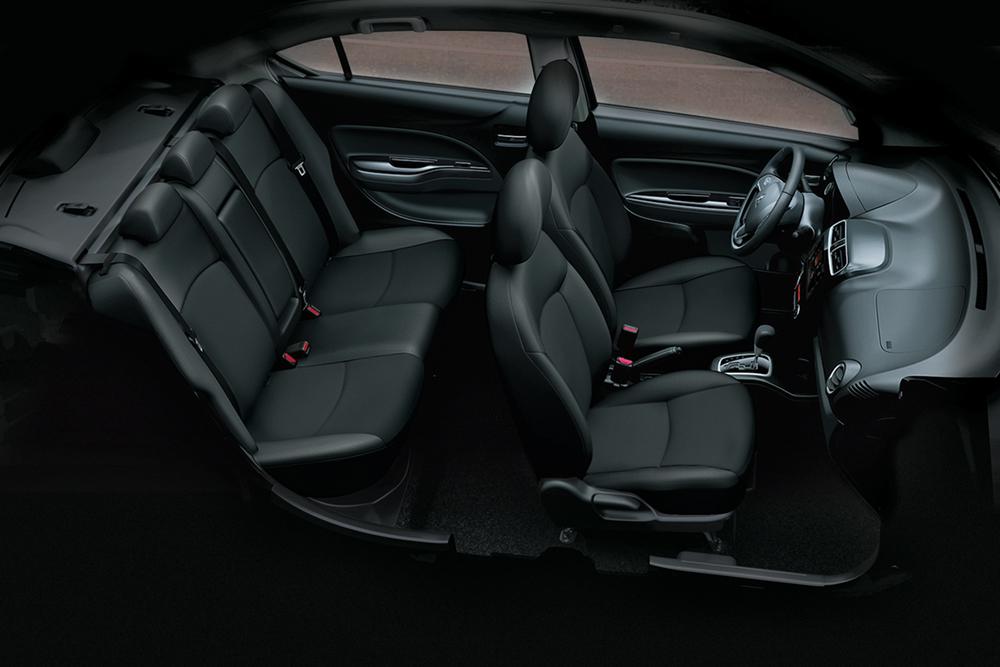 Safety
Mitsubishi Motors prioritizes customer safety above all. Equipped with dual SRS airbags and anti-lock braking system (ABS) with electronic brake force distribution (GLS variant), you can definitely have peace of mind that you are safe while driving the Mirage G4.
By the Filipino, For the Filipino
The proudly Filipino-made Mitsubishi Mirage G4 is Mitsubishi Motors Philippines Corporation's (MMPC) entry to the government's Comprehensive Automotive Resurgence Strategy (CARS) program that aims to develop the country as an automotive hub. At the heart of Sta. Rosa, Laguna is where Filipino automotive experts build the reliable Mitsubishi Mirage G4. The local plant provides more than 1,000 manufacturing jobs to local professionals and contributing to the economic growth of the city and the country as well.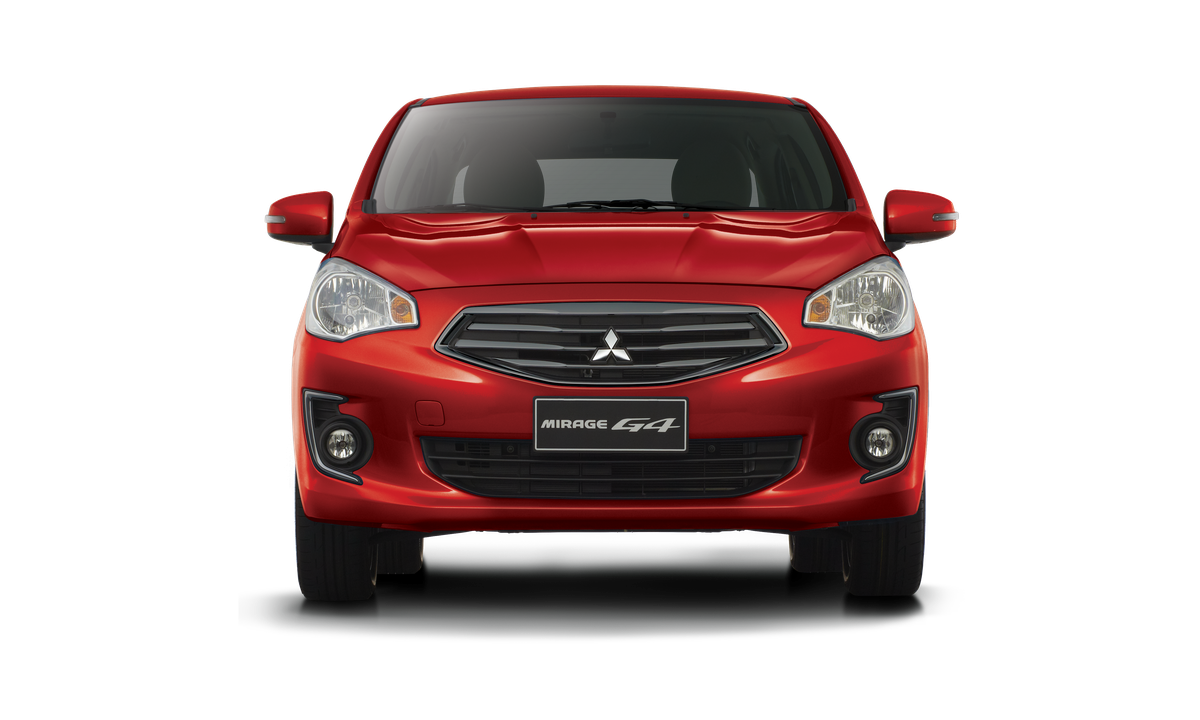 Easy on the eyes, hands and pocket
The Mitsubishi Mirage G4 is part of the ongoing Mitsubishi Head Start promo that provides a free 2 months amortization fee at an 8k all in low DP.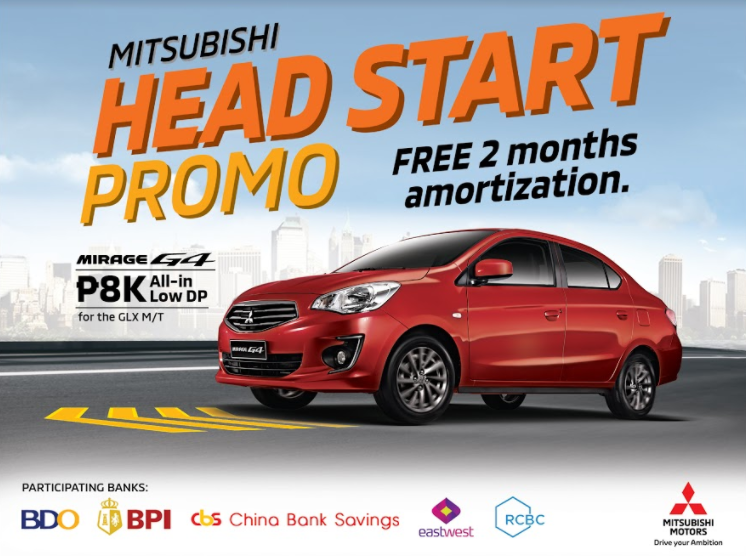 This promo is valid until August 31, 2020. Customers may visit our website (www.mmpc.ph) for more details or schedule an appointment with your preferred dealer. Per DTI-FTEB 101668 Series of 2020. All offers are subject to bank approval.