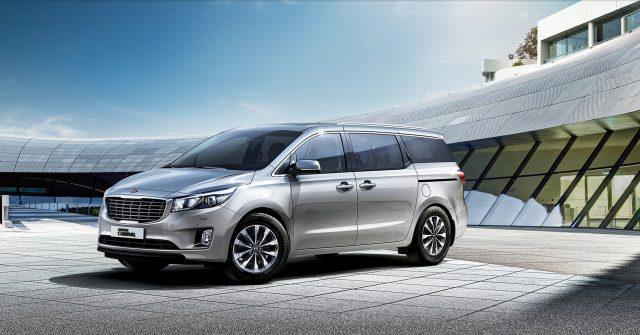 Spacious, comfortable, and powerful are what makes a ride road trip worthy; these characteristics are all present in the 11-seater Kia Grand Carnival.
Central to the Kia Grand Carnival's appeal is its elegant use of space.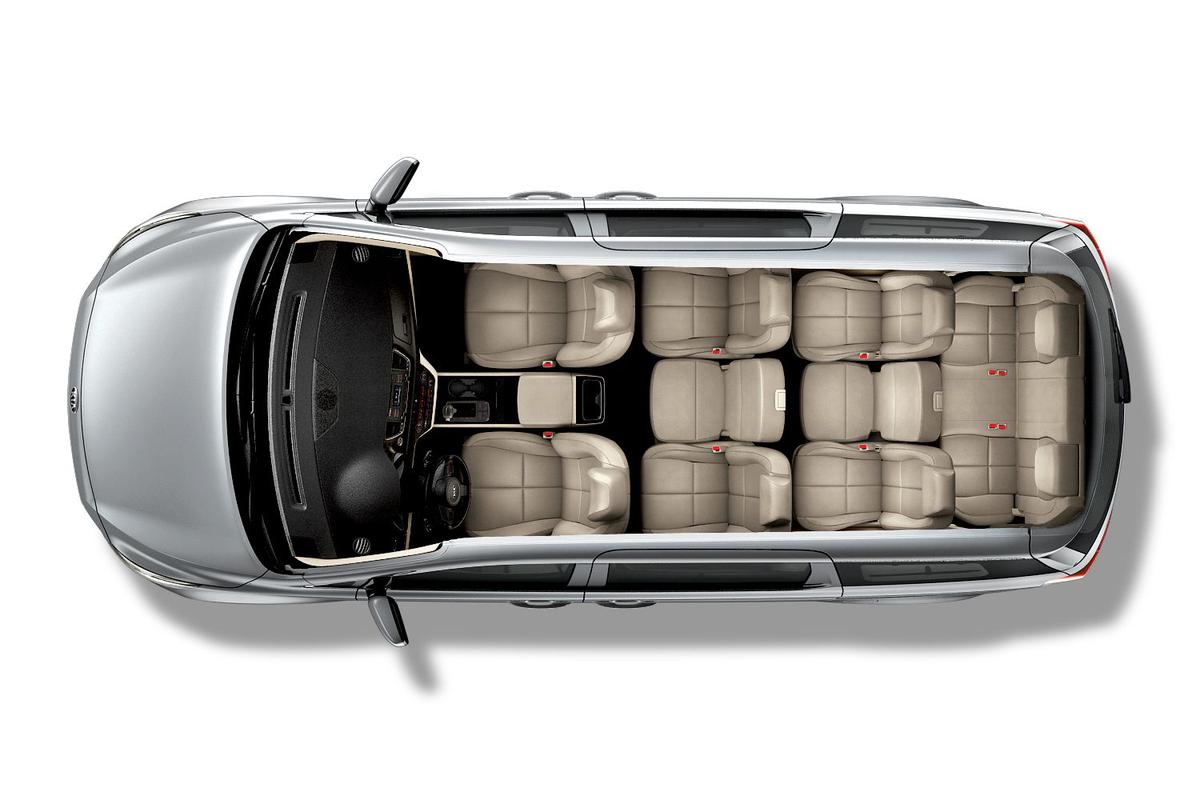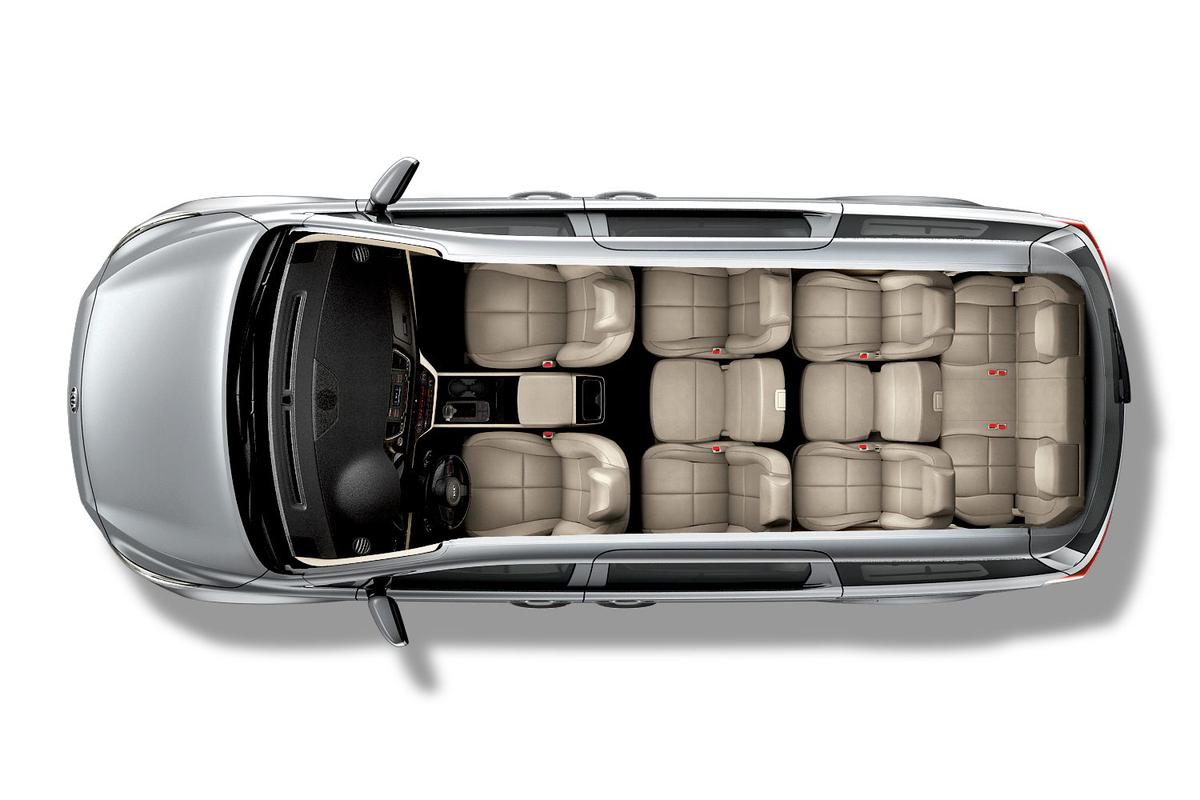 It can comfortably sit up to 11 passengers, has a wide array of seat folding variations, and can fit cargo of various shapes and sizes without compromising the look and feel of its modern, premium cabin.
A stand-out feature of the sleek Grand Carnival is the stain-less technology cloth used for its seat material.
Liquid spills easily bead up and can be wiped away while hard stains that have been rubbed or pressed can be removed with soap and water with ease.
Meanwhile, convenient features for the driver include a wide, center console that features a 3.5" OLED type touch screen display with rear view camera, easy-to-reach controls for light, active eco system, and engine, and Standard, Hydraulic Type (HPS), and Tilt and Telescopic Adjust-type of power steering.
From the outside, the Euro-inspired styling of the Kia Grand Carnival is what makes it a true head-turner.
Matching its well-appointed interior and stylish exterior is the R2.2L in-line, 4-cylinder, CRDi, DOHC, 16V engine that delivers efficiency and optimum handling.
Kia Grand Carnival's fuel consumption was recently tested through DOE and Petron's Euro 4 fuel efficiency.
In the 280 km run, on a highway setting from Angeles, Pampanga to the Tarlac- Pangasinan- La Union Expressway, the Kia Grand Carnival 2.2 FWD 6A/T posted a notable 19.20km/L fuel efficiency mark.
All in all, both quality- and style-conscious buyers will certainly appreciate how Kia Grand Carnival can transform everyday travels into grand, enjoyable rides with its ideal mix of style, comfort, space, and power.