Suzuki Philippines, one of the top global motorcycle manufacturers, and DES Marketing, one of the most trusted motorcycle dealers in the country, opened their first Suzuki 3S Shop at the heart of Tacloban City. The shop is DES Marketing's 6th Suzuki 3S Shop and is part of the brand's plan to establish more stores all over the Philippines.
Tacloban is known as the City of Love, Beauty, and Progress, and its people are recognized
as among the happiest people. In spite of the challenges, the city is optimistic about its potential for growth in the Visayas region. Thus, DES Marketing and Suzuki have embarked on this venture to provide opportunities to the Taclobeños and those from nearby towns by offering practical, efficient, and powerful modes of transportation for their business and everyday commute.
Sitting on a total floor area of 202sqm, this two-story Suzuki outlet houses the Sales, Spare Parts, and Service departments. The shop features a showroom for the Japanese giant's complete line-up of motorcycles consisting of underbones, scooters, and backbones in a clean and comfortable space with new modules to accommodate the bigger selection of Suzuki motorcycles.
The shop also has a wide area for Spare Parts, ensuring a complete inventory of stocks. It is also an Fi Service Center with two service bays which can be viewed from inside the store through a glass partition promising a stronger After Sales support.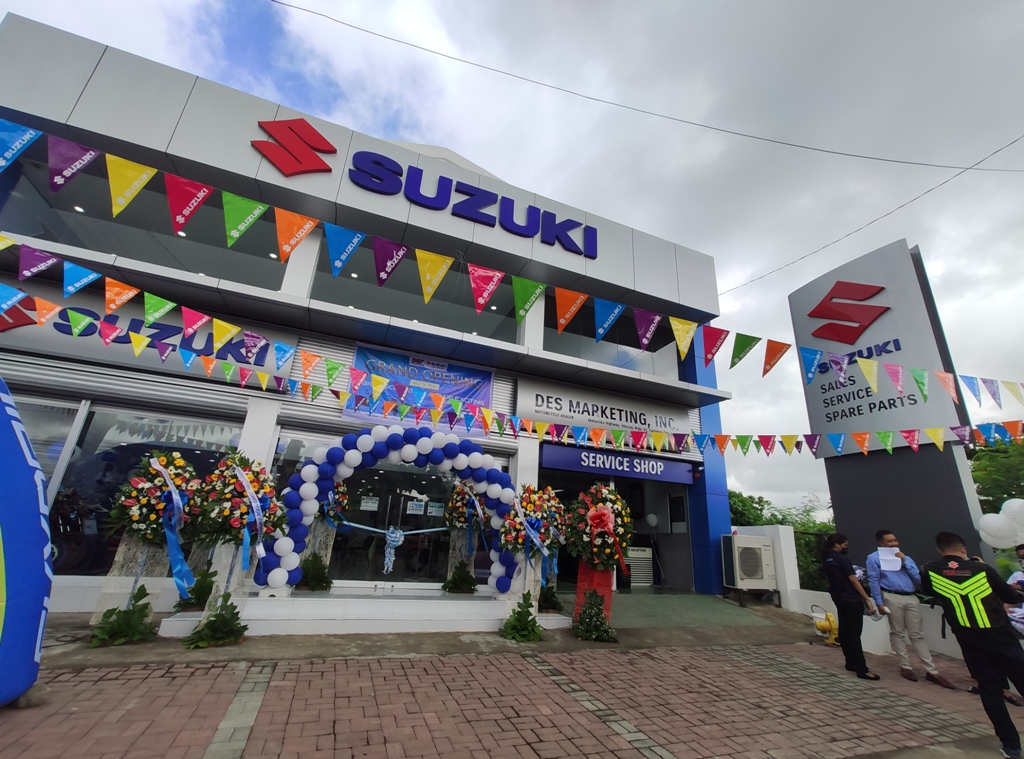 Customers in the area can now enjoy high-quality and feature-packed Suzuki motorcycles that
are perfect as they move forward in the New Normal through the signature service of DES
Marketing. Various opening promos are being offered with cash discounts, free helmets, and
grocery packages as well as registration and insurance on top of the existing Suzuki promos.
Suzuki-DES Marketing 3S Shop Tacloban is located at Maharlika Highway, Abucay, Brgy. 91,
Tacloban City, Leyte and may be reached at phone number (053) 832-3502. The shop strictly implements minimum health safety protocols, so please make sure you wear your face mask and face shield and practice social distancing when you visit the shop.
Please check out the link below for a short video of the shop:
https://www.facebook.com/SuzukiMotorcyclesPhilippines/videos/1658215007935920.
To find out more about Suzuki motorcycles, please visit mc.suzuki.com.ph or join the Suzuki
community on facebook.com/SuzukiMotorcyclesPhilippines and instagram/suzukimotorsph.