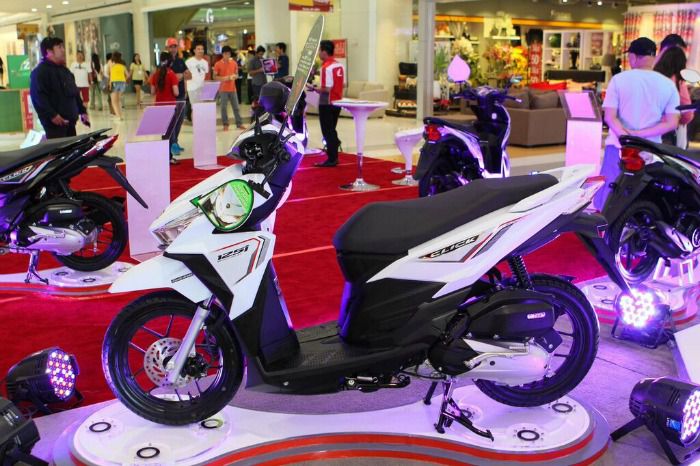 Honda Philippines recently held the public launching of the Honda BeAT-Fi eSP series at SM City Sta. Rosa in Laguna. The 3-day event was filled with exciting free test ride and Free Learn to Ride. This activity was facilitated with our very own accredited Honda Safety riding instructors, and of course using our newest scooter for all the Honda BeAT Fi and our two pride scooter, the Click 125i and the Zoomer –X. The exciting games for the Honda Riders, and dance showdown competition added a flavor of fun which entertained passersby and mall-goers.
The launch of the new Honda BeAT –Fi eSP series was hosted by "Papa Dan of Brgy. LS FM", together with HPI Motorcycle Sales Coordinator Ms. Pearl Cerrudo through an exciting BeAT Game product presentation. Guest bands like Callalily entered the scene and rocked the parking area of SM Sta. Rosa for the Honda BeAT Fi eSP series public launch. Everyone was so mighty glad by this surprise thus, more reason that HPI extended its stay at SM Sta. Rosa for another 3-day Honda BeAT Fi and Click 125i Mall Display together with the Partner Dealer: Honda Prestige Traders Inc., Motortrade Topline, Inc. and Desmark Corp. from Sta. Rosa, Laguna.
The All New Honda BeAT-FI eSP Series is truly "the Scooter for All" Filipinos. Watch out for the Honda Exhibit that will be happen nationwide.