Launched by Yamaha Motor Philippines this 2023, the Mio Gear has been dubbed as the toughest MIO out there. The campaign concept revolved around 'Play your Tough,' an encouraging push to ride through every challenge, master the hustle, and forge your way to an unbreakable lifestyle. It's all about embodying a gritty and unshakeable lifestyle. Facing every obstacle and overcoming it by relentlessly pushing through it.
Its practical use was crafted for the challenge of the urban landscape. We all know how hard it is to ride day in and day out in the city; that's why Yamaha created this motorcycle. It's all about toughness. It's for those who traverse the metropolis nonstop and need a multipurpose compact motorcycle for a wide range of uses. One that prioritizes function but doesn't cut corners with the design.
A variety of functions that ease your daily grind in the city. It starts off with a light and slim design for more agile driving, as well as easy parking. It is equipped with scratch protection and fewer painted parts built to endure multi-purpose use. It also has easy-access footrests for passengers. With the Slip Resistant Footboard, you can fit larger than usual items on it without the hassle, and when riding, you don't have to think about any accidental slippages. Sometimes you have a lot more items than you can carry, and that's made easy with the double item hanger (carabiner & hook) of the MIO Gear. You also have a power outlet to easily charge your devices when on the go.  LED lights are brighter and more durable than ever. You have access to Hazard lights to signal other motorists for emergencies and other distinct situations. The tubeless tires provide a comfortable driving experience when maneuvering.  Tire sizes are 80/80 – 14" for the front and 100/70 – 14" for the rear.
The 125cc blue core engine with SMG technology ensures engine sounds are smoother when turned on and provides an economical, powerful and reliable driving experience. It is also equipped with an eco-indicator.
the Stop & Start System, when activated, automatically stops the engine during idling to further reduce fuel consumption while also reducing noise and emissions. The engine quickly restarts with a twist of the throttle grip.
The Answer-back system conveniently locates the motorcycle with a single press of the remote key button. The vehicle sounds a buzzer and flashes its signal lamps.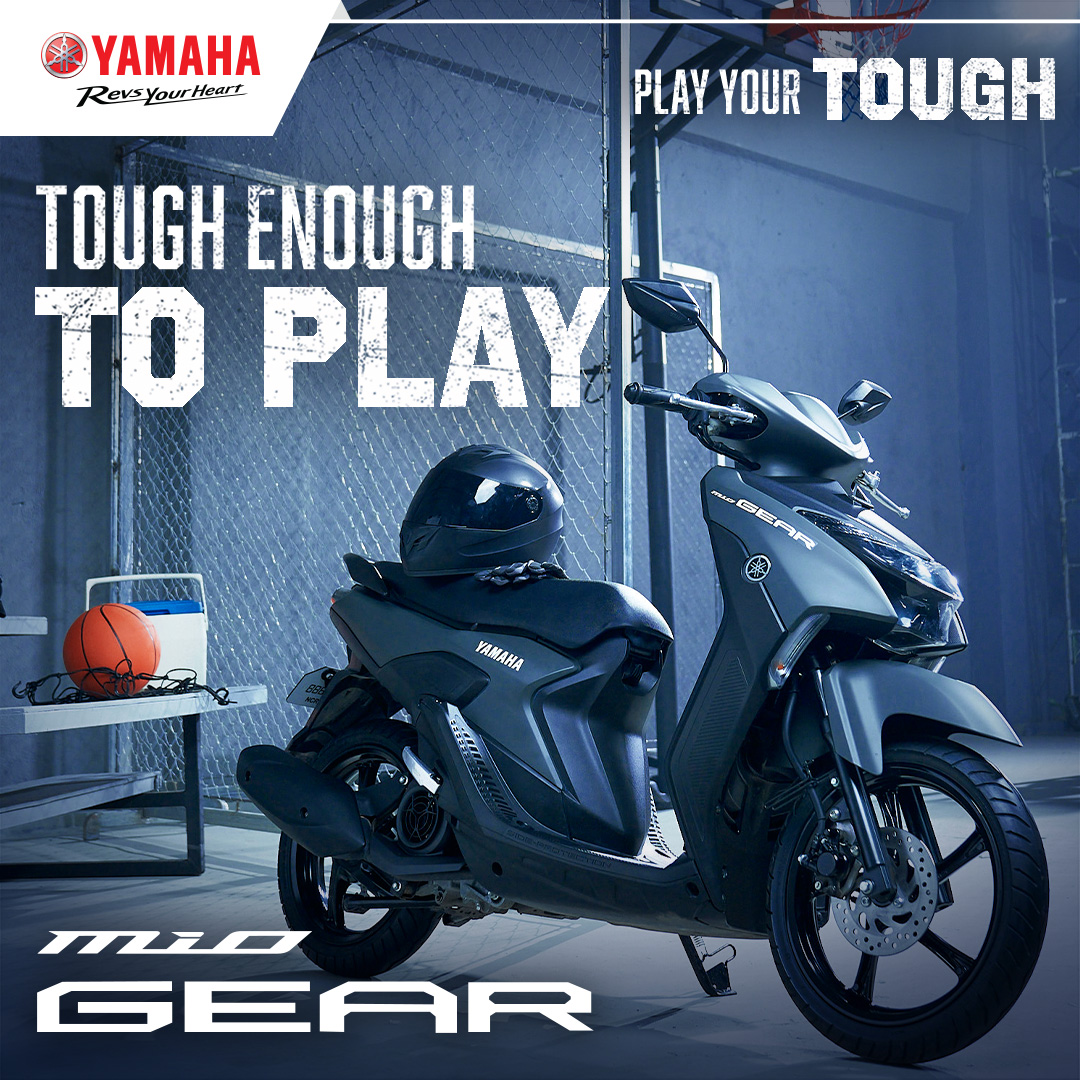 The toughness of the Mio Gear in multiple aspects is something we need these days and even more so moving forward. It also represents value for your money with all its special features that elevate your ride, and its functionality is unlike any other, which will get you through the day no matter the city.
Yamaha is now the official lifestyle motorcycle of Gilas Pilipinas. The Mio Gear would be its featured model throughout the World Cup campaign, reflecting that much-needed toughness that can stand against the best of the basketball world.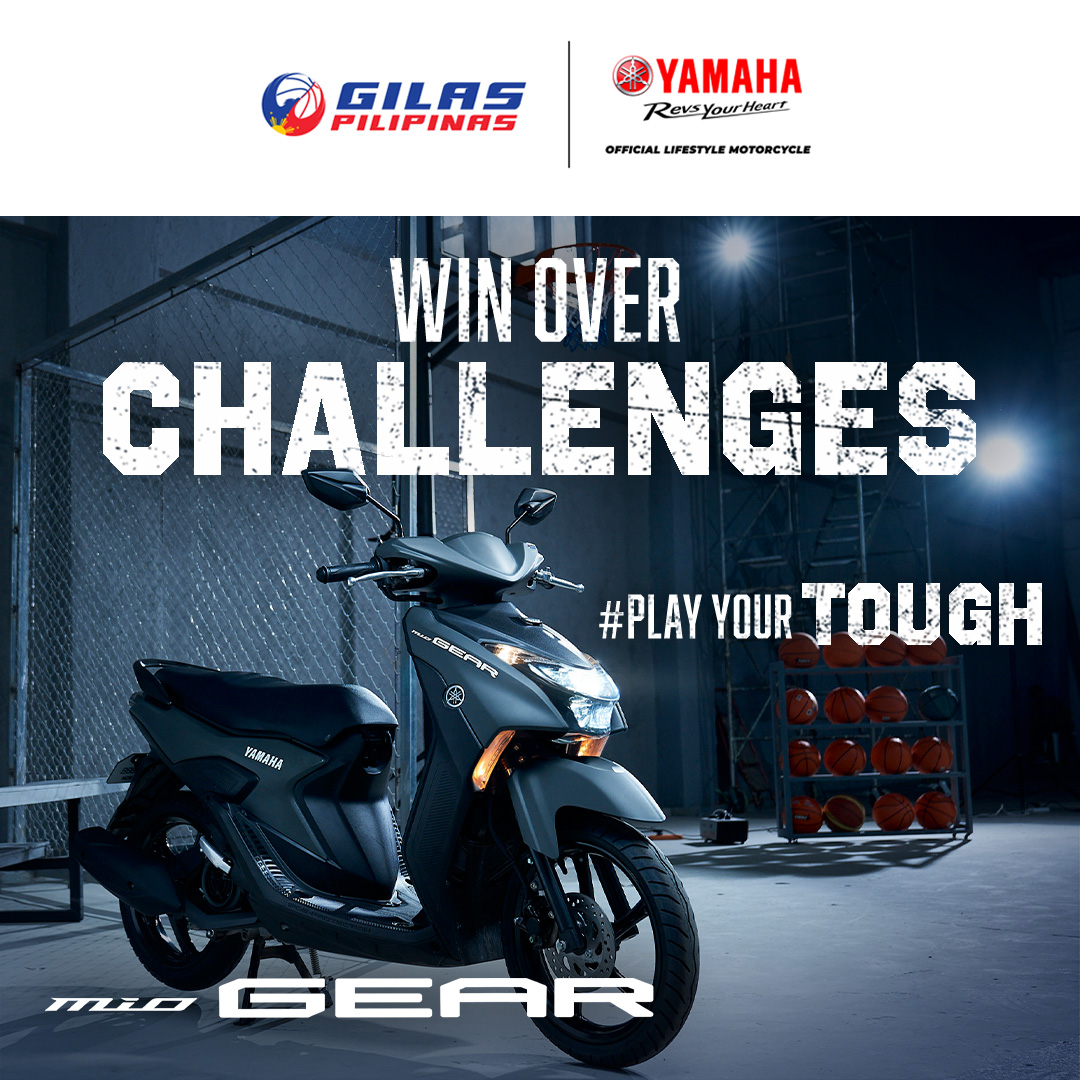 The Mio Gear is available in the YZONE Yamaha flagship shop, and nationwide in all Yamaha Rev Zones and 3S Shops. The standard edition is available in Matte Dark Gray and Matte Gray with an SRP of PHP79,400. The Mio Gear S is available in Matte Black and Matte Brown with an SRP of PHP84,400.
Stay updated by following Yamaha on socials:

Website: https://www.yamaha-motor.com.ph/index.html
FB Page: https://www.facebook.com/ph.yamaha
YT Channel: https://www.youtube.com/user/yamahamotorphils
IG: https://www.instagram.com/yamahaphilippines/?hl=en
TikTok: https://www.tiktok.com/@yamahamotorph
Twitter: https://twitter.com/YamahaMotorPH