Waze, the platform bringing together communities on and off the road, is ready to welcome people back on the road with a revamped look and Moods to add more fun into every drive. The latest brand refresh reinforces inclusivity and connection into every journey on the road, empowering each user to share and express their feelings with the Waze community.
Waze was founded on the simple idea that by working together, the community could solve traffic to make life on the roads better. When a Wazer hits a pothole and reports it, or when one of Waze's volunteer Map Editors adds toll prices to the map, the shared community of drivers also benefit from these updates—encouraging more people to participate and help make the road a less lonely place. For example, in the Philippines, the community of Map Editors has successfully pinned 59 reference testing center locations during quarantine, to help users navigate quickly to the appropriate medical center if needed to receive treatment.
With so many drivers identifying with the brand and community, Waze wants everyone to feel they belong in the community and to freely express themselves through our brand refresh and updated Waze Moods, with more clarity and hilarity than ever. Whether it's Happy, Wild, Zombified, or anything in-between, there's a Mood for everyone to express how they feel in traffic, in all different moments on their journey, and make people smile, even when there might not be much to smile about.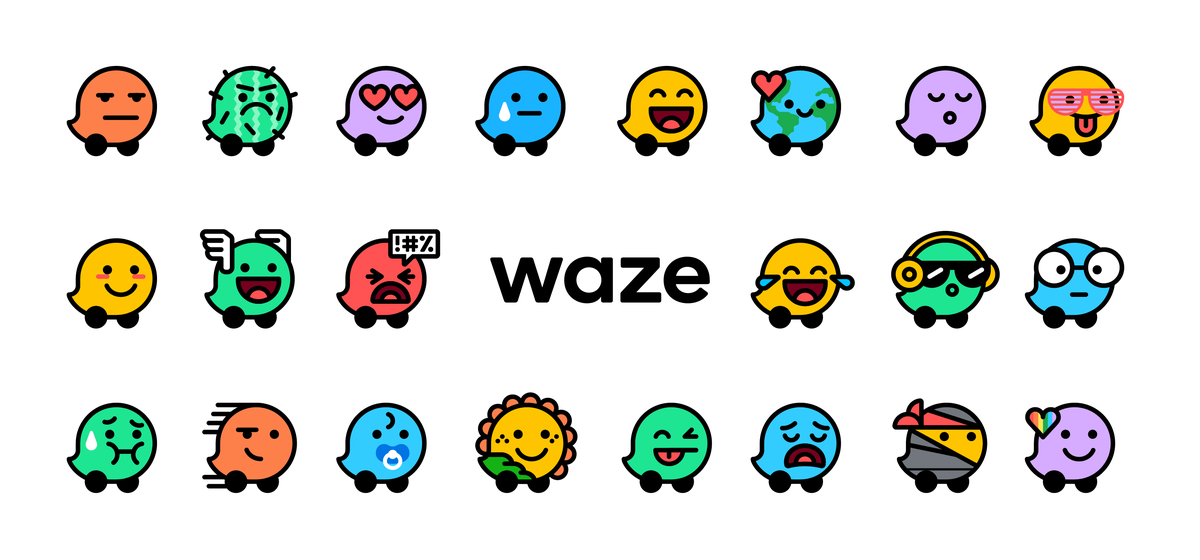 Waze also freshened up with a new bold color palette that reflects the joy and uniqueness of its users, and a new visual language based on roads and maps which will also be seen in multiple places, including the Waze website, emails, and social channels.
"Waze is home to the world's largest community of drivers, and we've always used the power of our people to transform the road into a happier, more humane place," said Jake Shaw, Waze head of creative. "This brand refresh encapsulates that unique Waze experience visually, with a new grid format based on our map, new Moods to capture the infinite array of emotions we all feel while driving and a lively color palette that celebrates the joy that we always try to bring to the road, and the magic of our community and the way we work together for better."
"As a crowdsourced app, Waze is incredibly vibrant and dynamic," said Sarah Rodriguez, country manager for Waze Philippines. "We wanted to build a strong, flexible visual identity that would support the brand and its users while allowing them to authentically express themselves and have fun."