Volkswagen Philippines recently invited 18 members of the motoring media to Magalang, Pampanga for the third leg of the Eco Fun Run, a fuel mileage test to prove the capabilities of VW's Turbocharged Direct Injection (TDI) engine technology. The run was held in partnership with Pilipinas Shell Petroleum.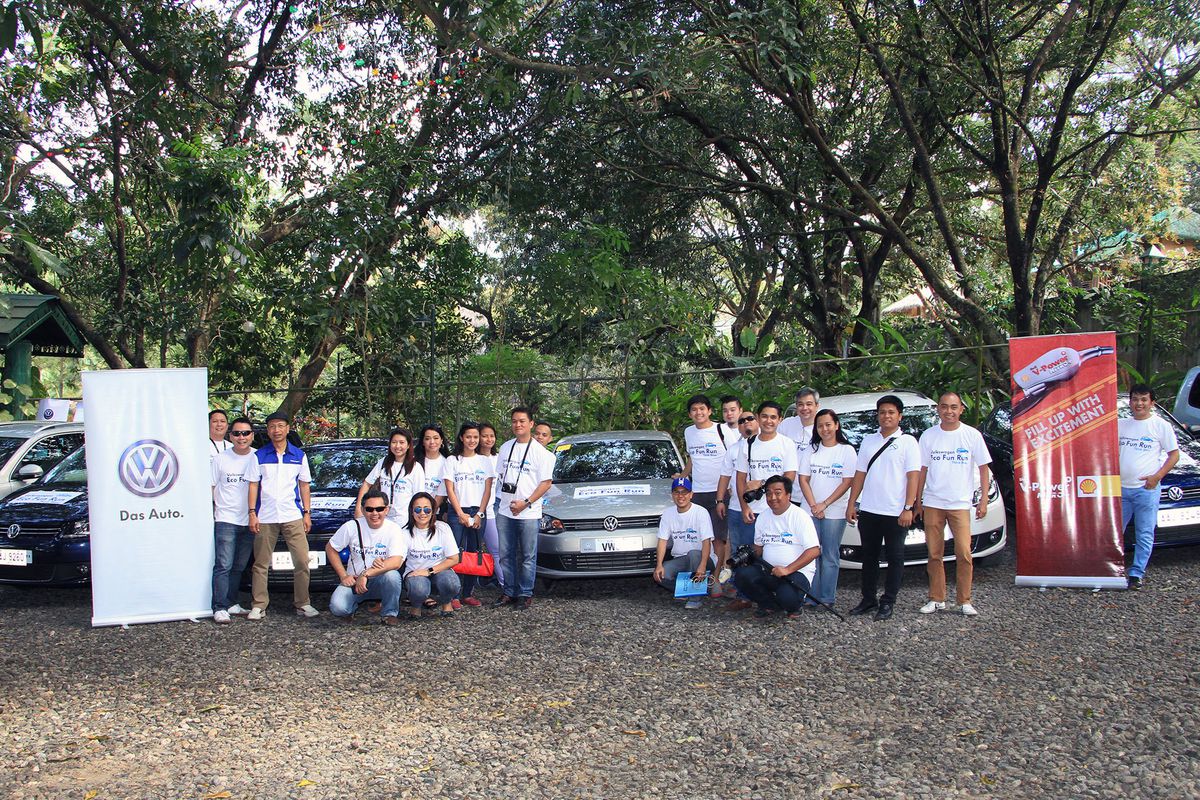 Travelling the length of EDSA and NLEX all the way to Abe's Farm at the foot of Mount Arayat, the convoy of three Tiguan SUVs, three Touran MPVs, and three Polo sedans ran more than 146 kilometers. At the end, each car's fuel economy was computed to determine the best drivers in the test.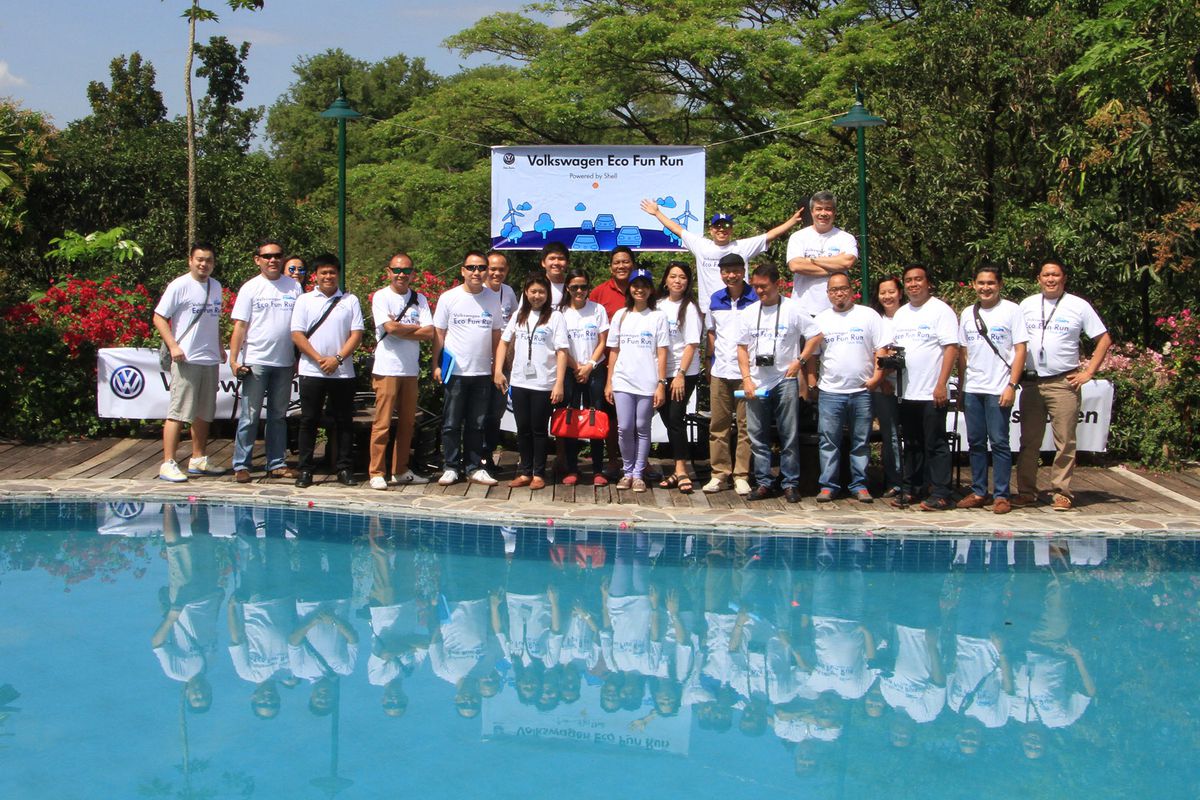 Previous Eco Fun Runs were held last October and November 2014, ending at Cintai by Corito's Garden in Lipa City. Each leg saw different media drivers as to avoid vehicle familiarity as well as put the nameplates through different driving styles.
For the Polo Notch 1.6 M/T group, Wee Gamboa and Raul Promeda of Motoring Today/Auto Focus TV recorded a best 26.54km/l performance. Behind them was Ruel Asuncion and Jemil Bautista from DriveTV with 26.45km/l; and Christopher Kho and Charles Buban from AutoDeal/TimeAttackManila/Philippine Daily Inquirer with 22.90km/l.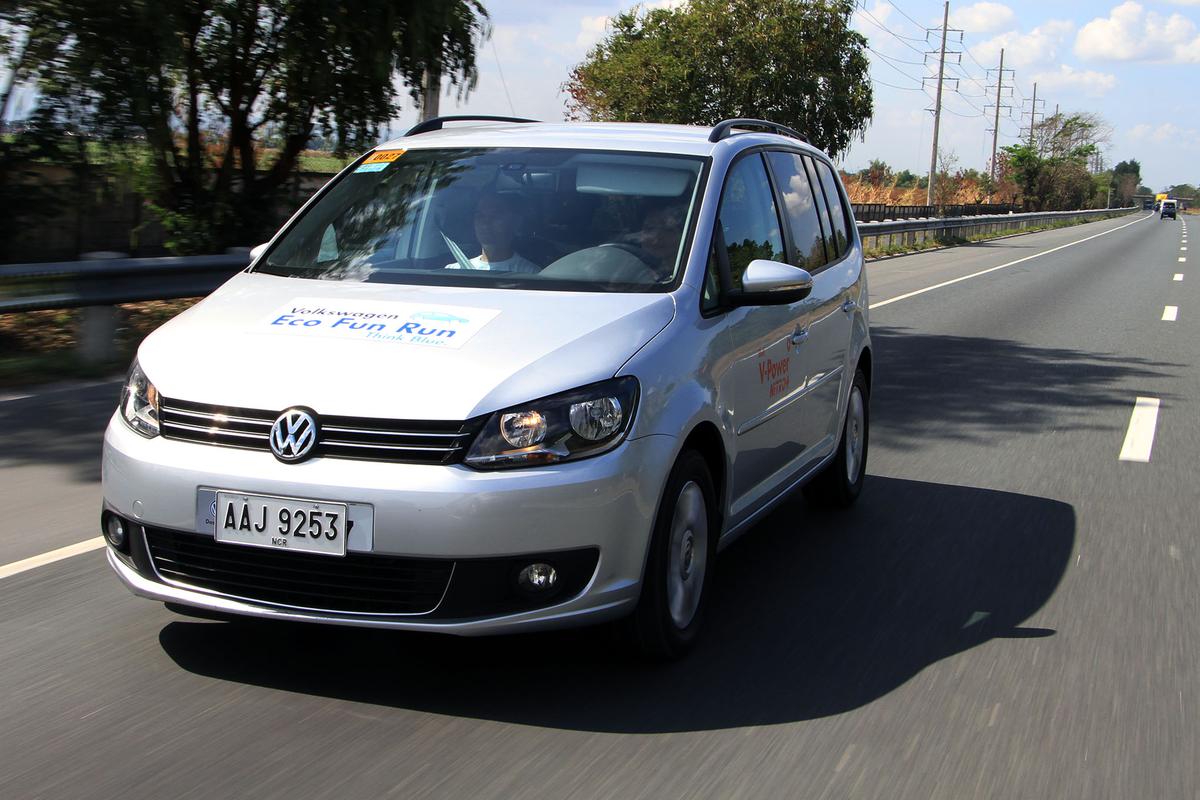 The Touran 2.0 DSG batch was led by Steven Yu and Jerel Fajardo from Malaya/C! Magazine with a 22.85km/l result. In second were Stephanie Asi and Elaine Lara from Top Gear Magazine with 20.57km/l; and third were Tet Andolong and Aris Ilagan from Business Mirror/Graphic Magazine/Manila Bulletin with 19.67km/l.
Brent Co and Martin Aguilar from AutoIndustriya topped the Tiguan 2.0 A/T class with 17.86km/l; Lester Dizon and Shawie Dizon from PowerWheels Magazine/YahooPH came in second as they drove 17.81km/l; and Aries Espinosa and Ira Panganiban from Business World/Auto Car Magazine came in third with 17.01km/l.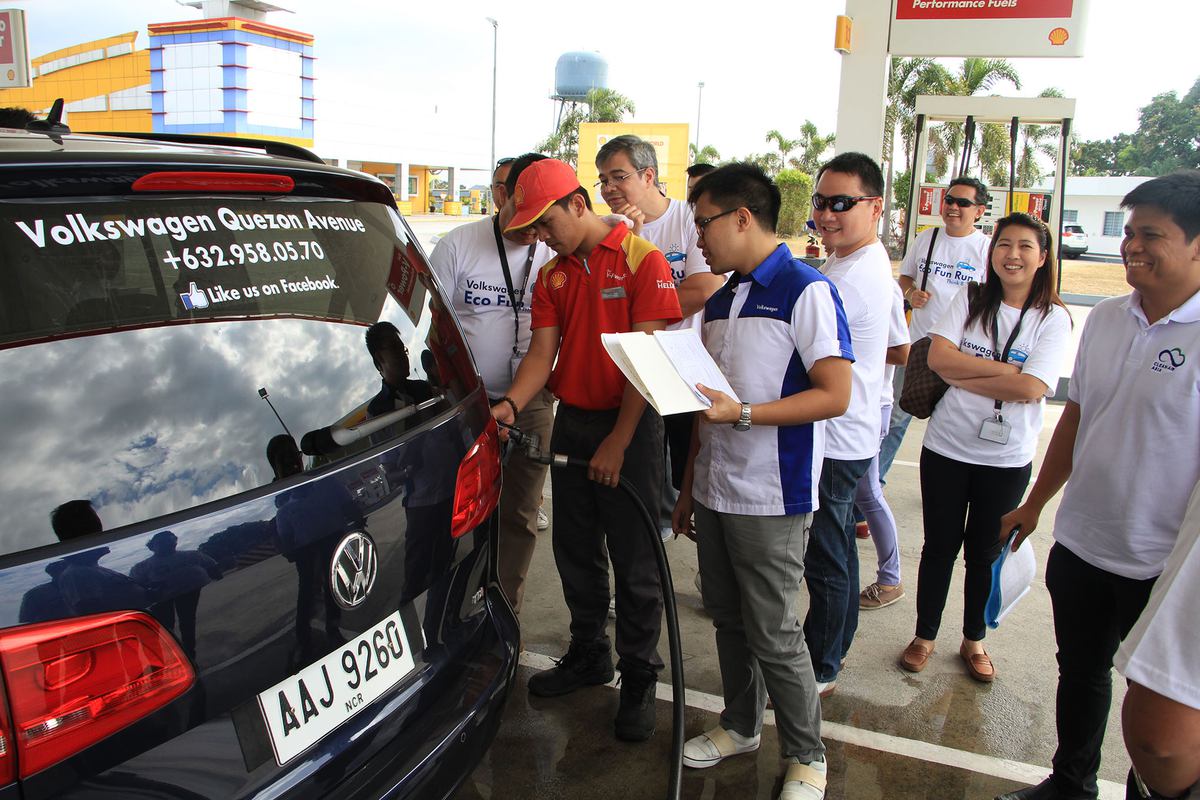 The results were confirmed by Mark Ponce from Clean Air Asia, a non-government organization advocating better air quality management. As expected, Volkswagen Philippines has yet again proven that fuel economy and eco-friendliness is a key feature of every VW nameplate, whether it be diesel or gasoline-fueled.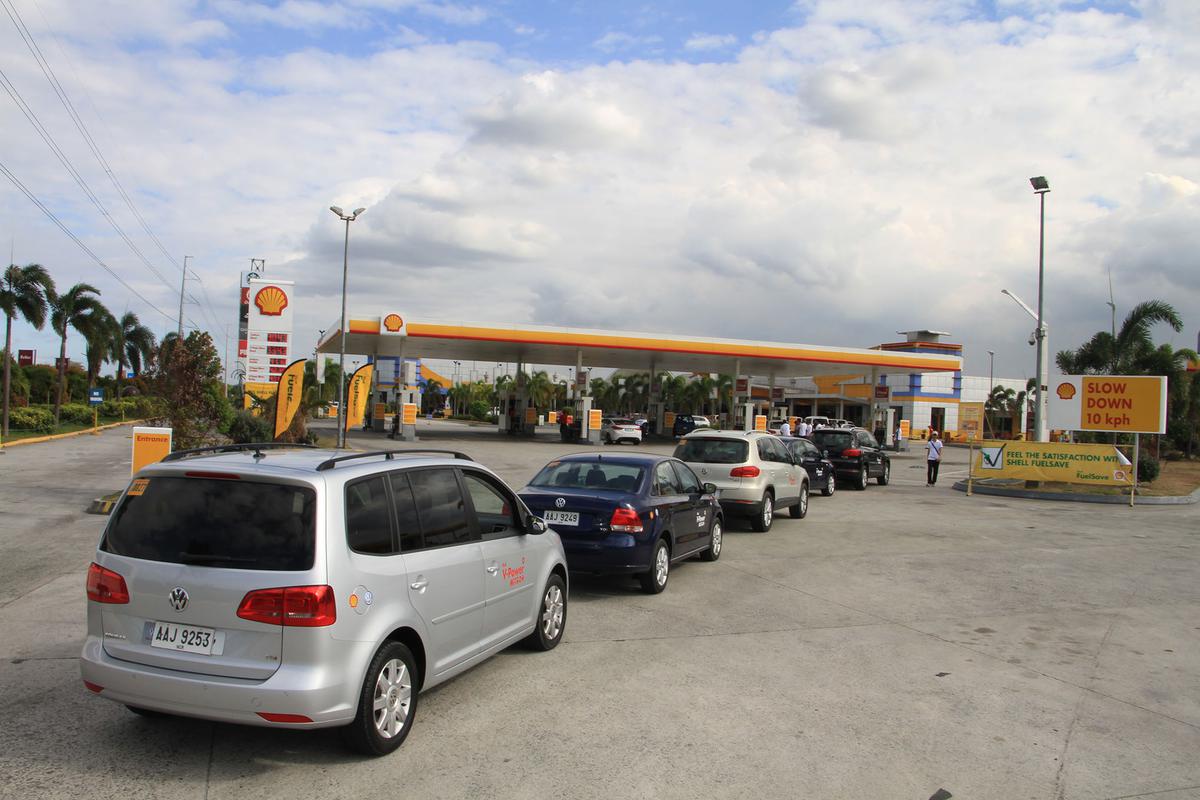 The Volkswagen Eco Fun Run will hold a final showdown this summer pitting all the winners of every leg against each other to see who can take a VW vehicle further than everybody else.